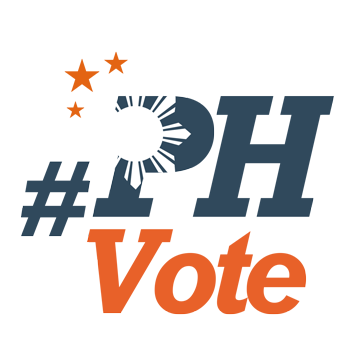 1
How to win Cebu: For Binay, it's a mix of power blocs, grassroots

CEBU CITY, Philippines – Incumbent officials, scouts' organizations, fraternities, and vendors' associations.
These are just some of the alliances that the United Nationalist Alliance (UNA) has forged in Cebu, through their local counterparts, to help Vice President Jejomar Binay and his slate win in Cebu.
Cebu City Mayor Michael Rama, who is UNA's regional coordinator for Central Visayas, said all Team Rama candiates and 70 allied barangay captains, out of the 80 barangays in the city, are supporting UNA all-out.
In the province, UNA has won the support of One Cebu, led by lawyer Winston Garcia. (After this piece was published in Sun.Star Cebu, One Cebu announced on March 21 it is cutting ties with UNA. – Editors)
Also supporting Binay are the Boy Scouts of the Philippines Cebu, the Cebu City United Vendors Association, the Guardians Cebu Chapter, Alpha Phi Omega, Alpha Kappa Ro and the mason society in Cebu, said Team Rama campaign manager Jose Daluz III.
He declined to name the contractors and other business owners who had pledged to support Binay.
But how exactly is Binay planning to win in Cebu, where he lost in his vice presidential campaign in 2010, before being marred with allegations of corruption when he was chief executive of Makati City?
"Just hard work," said Rama. "With us around, there is no reason he cannot win."
Daluz said that in every pulong-pulong that Team Rama organizes in the sitios, the group's candidates and their sitio leaders promote Binay as well.
"There are a lot of groups campaigning and working for Binay. Naa gani ubang pundok ug grupo nga wa kaayo mi kaila (They include some groups that we don't know very well) but they are there to support him," he said.
But more than that, Daluz said that Binay will win in Cebu this time around by convincing voters of his competence and qualifications.
"He has been in the government for many years. He has been an executive for many years considering that he has served as mayor in Makati City for more than 20 years, in addition to his being a lawyer," he said.
"You know, for me, being a president is just like being a mayor but with bigger functions. Binay is very qualified," he added.
But won't the allegations of corruption take a toll on his campaign?
Rama and Daluz, both lawyers, said those allegations are best taken up in the correct forum, which is the court, where Binay has not been convicted.
"Lisod man gud kaayo ning puro public trial ra (This trial by publicity isn't enough)," Daluz added.
What will improve the Vice President's chances in Cebu, he added, is the fact that some parties are supporting not just one, but two presidential candidates. He declined to give details.
"With that set-up, their machinery, resources and people will be divided in the upcoming elections," he added.
In Cebu, which is home to more than 2.7 million voters, UNA has established its headquarters at the JL Building on Osmeña Boulevard.
During the 2010 elections, Binay lost to Liberal Party vice presidential candidate Manuel Roxas II in Cebu, getting only around 414,417 votes while Roxas got 1,054,708 votes.
Despite that, he still won the vice presidency. – Rappler.com
This article is republished under Rappler's content sharing agreement with the SunStar network in the coverage of the 2016 national and local elections.
Who won in the 2016 Philippine elections?
Check out the 2016 official election results through the link below:
Check out the 2016 unofficial election results for the national and local races through the links below
For live updates on the aftermath of the May 9 elections, check out our extensive
2016 Philippine elections
coverage!

In these changing times, courage and clarity become even more important.
Take discussions to the next level with Rappler PLUS — your platform for deeper insights, closer collaboration, and meaningful action.
Sign up today and access exclusive content, events, and workshops curated especially for those who crave clarity and collaboration in an intelligent, action-oriented community.
As a bonus, we're also giving a free 1-year Booky Prime membership for the next 200 subscribers.
You can also support Rappler without a PLUS membership. Help us stay free and independent by making a donation: https://www.rappler.com/crowdfunding. Every contribution counts.