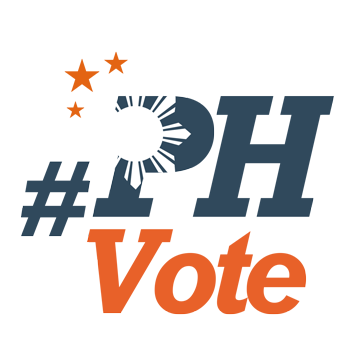 2
WATCH: Duterte in LP strongholds in Mindanao
Davao City Mayor Rody Duterte's team hurdles problems like lack of permits and no electricity as it campaigns in Camiguin and Gingoog.
The mayor condemns political elites and the billionaires who support them out of vested interests.
Pia Ranada reports.

PIA RANADA, REPORTING: Rodrigo Duterte touches down on Camiguin, Misamis Oriental.
Residents give the Mindanaoan presidential candidate a hearty welcome even if Camiguin's local leaders are allied with Mar Roxas' Liberal Party.
Despite the cheers, there is an undercurrent of tension.
Duterte's camp blames the Romualdo political family of threatening locals who attend his rally.
Eric Rimban was told Duterte's rally was not given a permit.
ERIC RIMBAN, CAMIGUIN RESIDENT: The mayor was not given a permit because he is not in their group, he is not in the same group as the government or our mayor. We know the system here in Camiguin, even if things are hard, if they don't control you, you can't just come here. If they control you, you are welcome.
Without the permit, organizers build a makeshift stage for Duterte.
Locals were allegedly told not to provide electricity so organizers rent a generator.
Speaking their language, Duterte condemns the sabotage as a violation of voters' rights.
RODRIGO DUTERTE, PRESIDENTIAL CANDIDATE: Constitutional rights protect the election. People must be able to hear, it shouldn't be controlled. It's not like administerial permits (inaudible) like getting traffic advisors who order this and that.
He loses no time in condemning political elites.
RODRIGO DUTERTE, PRESIDENTIAL CANDIDATE: The Philippines is controlled by people with money, the billionaires. These people support only their candidates and then [the candidates] serve their interests.
Some members of the audience poke fun at the Liberal Party slogan, 'Daang Matuwid.'
Rimban says Camiguin voters won't be swayed by patronage politics.
ERIC RIMBAN, CAMIGUIN RESIDENT: People now know how to think because you are the one who will write on the ballot anyway. So the people of Camiguin know who they should vote for.
Duterte's next stop is Gingoog, a city in Mindanao known as Guingona country, a family of Liberal Party stalwarts.
Thousands show up to hear him.
He slams Roxas for saying he only went to Tacloban after Super Typhoon Yolanda for a photo opportunity.
RODRIGO DUTERTE, PRESIDENTIAL CANDIDATE: I was told that all I did during Yolanda was take a photo. Putang ina, Lord. You guys from Gingoog, look for the photos. I never allowed photos to be taken even by doctors. I said 'no interviews.' Only when I returned to Davao I was asked what I did. I used the people's money [to go to Tacloban] so I just reported what I did there.
Duterte inspires loyalty in some Gingoog residents.
LORITO MORALES, GINGOOG CITY RESIDENT: We won't vote for Mar Roxas. We will vote for Duterte. (Why don't you like Mar?) Duterte is in our hearts.
So far, Duterte has a firm hold on Mindanao.
A recent Pulse Asia survey shows he has 46% of respondents' support.
That fierce loyalty has consistently won Duterte top place in social media presence.
Will it take him to the presidency?
Pia Ranada, Rappler, Gingoog City.
– Rappler.com
Who won in the 2016 Philippine elections?
Check out the 2016 official election results through the link below:
Check out the 2016 unofficial election results for the national and local races through the links below
For live updates on the aftermath of the May 9 elections, check out our extensive
2016 Philippine elections
coverage!