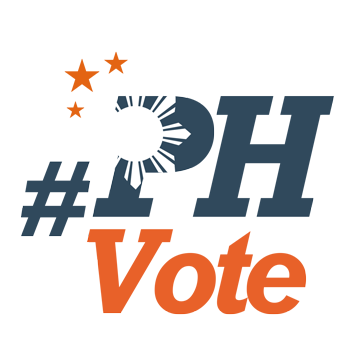 1
ER Ejercito's son asks SC to remove his name from Laguna ballots

MANILA, Philippines – The son of former Laguna Governor Emilio "ER" Ejercito sought the help of the Supreme Court to have his name removed from the official ballots in Laguna for the May 9 elections.
In a petition filed on Monday, March 28, Jorge Antonio Genaro Ejercito asked the SC to order the Commission on Elections (Comelec) to stop the printing of ballots for his province and acknowledge his withdrawal from the gubernatorial race.
He and his father both filed their candidacy for Laguna governor – he as an independent candidate, while his father under the United Nationalist Alliance.
The son is giving way to his father, who is seeking to reclaim his former position. The older Ejercito won the gubernatorial race in 2013, but was retroactively disqualified due to campaign overspending.
The young Ejercito claimed that he had submitted to Comelec his withdrawal of candidacy on February 1, yet the poll body continued to include his name in the ballots.
Having two Ejercitos listed as candidates for the same position would split the votes of the father's supporters.
Jorge Ejercito added that when his withdrawal was first snubbed by Comelec, he filed another motion to the poll body on February 18. He got a response on March 18, saying the Comelec was denying his motion "due to tight timelines."
"Comelec, with grave abuse of discretion denied petitioner's said request for deletion of his name without any valid and legal ground except to say that the denial was 'due to tight timelines' in Comelec's preparation for said elections," said in the petition.
The printing of ballots started on February 15. Comelec Chairman Andres Bautista said they would finish printing all ballots by April 25.
Despite Comelec's reasoning, Ejercito argued that the printing was actually stopped on February 17 to give way to the inclusion of the political party of presidential candidate Miriam Santiago in the ballots.
"If the Comelec could accommodate Senator Santiago by inserting in the ballots her political party on February 17, then it is grave abuse of discretion and discriminatory on the part of the Comelec to say that tight timelines prevented it from deleting or excluding my name from the ballots when the withdrawal of my COC was made on February 1 and the motion to delete my name was filed on February 18," he added. – Reynaldo Santos Jr/Rappler.com
Who won in the 2016 Philippine elections?
Check out the 2016 official election results through the link below:
Check out the 2016 unofficial election results for the national and local races through the links below
For live updates on the aftermath of the May 9 elections, check out our extensive
2016 Philippine elections
coverage!