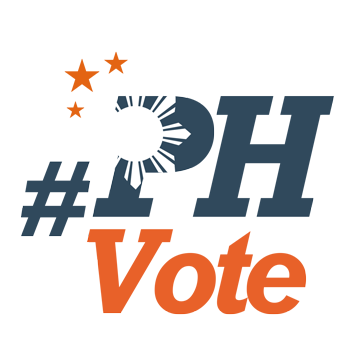 2
Abby Binay to bring back father's legacy to Makati
MANILA, Philippines – It's a whirlwind of emotions for Makati Second District Representative Abigail Binay as she launches her mayoral bid on Monday, March 28.

She grins from ear to ear as she dances onstage before her devoted supporters, but sheds tears as she dedicates a song to her father, former Makati mayor and now Vice President Jejomar Binay.

Mara Cepeda reports.

The city of Makati is known for many things: It is the country's premiere business district and it is the stronghold of the Binay family. 

Makati Second District Representative Abigail Binay launches her mayoral bid in a proclamation rally comparable to a variety show.
The lawyer dances before a 40,000-strong crowd.
Joining the performance are Abby's husband Luis Campos, who is running for 2nd District representative; her running mate, 1st District Representative Monique Lagdameo; and Councilor Monsour del Rosario, a former actor-athlete who is UNA's congressional bet for the first district.
UNA's slate for Makati's city council also includes actor-dancer Jhong Hilario and singer Rico Puno.
Abby vows to continue and expand the Serbisyong Binay which her father, former Makati mayor and now Vice President Jejomar Binay, began in 1986.
Her proposals include introducing a unified ID card system for all social services in Makati and lowering the grade requirement from 85 to 75% for students admitted into the city's college scholarship program.
ABBY BINAY, MAKATI MAYORAL CANDIDATE: My dad told me Makati is for all – rich, poor, the uneducated, and the learned. This time, I, in all humility, stand before you not just as Jojo Binay's daughter but as Abby Binay who grew up in Makati, with Makati in her blood, who has Makati in her heart. Join me as I bring back genuine service here, the Binay brand of service.
An emotional Abby also sang "Paano Kita Mapasasalamatan (How can I thank you)?" for her father.
The elder Binay convinced her to run for mayor even if she wanted to retire from politics at the end of her 3 terms as Makati representive this year.
ABBY BINAY, MAKATI MAYORAL CANDIDATE: I am running for mayor. I'm not running alone but with Team Binay. This is my way of saying thank you to my father that's why I was emotional. The dance and song numbers were a surprise.
But Abby's mood turns serious when she hits her opponent, acting Mayor Kid Peña, who is running under the Liberal Party.
ABBY BINAY, MAKATI MAYORAL CANDIDATE: Right now, we're not seeing a new Makati but a rotting Makati. A Makati that's a victim of rotten politics. Is that new or rotten Makati?
Abby claims services in the Ospital ng Makati worsened and fixers returned to city hall under Peña's leadership, charges he says he only inherited from the Binays
Peña became acting mayor after Abby's brother, Junjun, was dismissed as mayor over the alleged overpricing of the Makati City Hall Parking Building II.
During the program, the Vice President appeals to Makati residents to vote for his daughter.
JEJOMAR BINAY, PRESIDENTIAL CANDIDATE: In all honesty, let me tell you that my favorite daughter is Attorney Abby Binay. Thank you. Help her win this coming elections.
If Abby wins, she will become the fourth Binay to sit in city hall.
For the first time in almost 30 years, someone who is not a Binay is currently seated as mayor of Makati.
The burden to protect and to continue the Binay family name in Makati now rests on Mar-Len Abigail Binay.
Can she deliver and is she the key to the Binays' return to the city?

Mara Cepeda, Rappler, Makati – Rappler.com
Who won in the 2016 Philippine elections?
Check out the 2016 official election results through the link below:
Check out the 2016 unofficial election results for the national and local races through the links below
For live updates on the aftermath of the May 9 elections, check out our extensive
2016 Philippine elections
coverage!