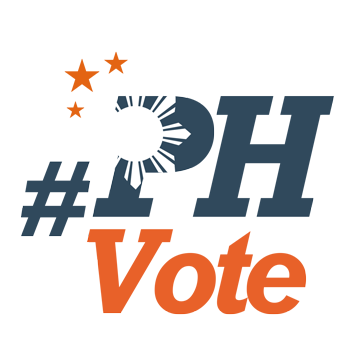 1
Grace Poe and the long road to Erap's endorsement

MANILA, Philippines – It was not an easy decision for former president and now Manila Mayor Joseph Estrada to endorse presidential bet Grace Poe, even Poe herself acknowledged this.
But in the end, friendship trumped political ties, as Estrada endorsed Poe over another friend and ally, Vice President Jejomar Binay.
Poe was all thanks to Estrada. After all, her godfather just gave her a precious gift.
"Ninong, maraming-maraming salamat po sa inyong pag-endorso sa akin, nakakataba po talaga ng puso. Alam ko ito ay isang desisyon na pinag-isipan ninyong mabuti. Alam kong mahal mo ang aking ama, pero alam ko na ang mga desisyon na ganito ay para rin sa bayan," Poe said in a speech on Monday, March 28.
(Godfather, many thanks for your endorsement, my heart is full because of it. I know it was a decision you thought of carefully. I know you love my father but I know decisions like this are also for the country.)
As early as July 2015, the mayor distanced himself from Binay, who was his running mate in the 2010 presidential election. In fact, when the United Nationalist Alliance launched its party, Estrada skipped it, saying he was torn between Binay and Poe. (READ: Why was Erap a no-show at Binay's party launch?)
This was the same umbrella group that Binay and Estrada shared in the 2013 elections. But Poe, one of 3 guest candidates of UNA, then chose to campaign with the administration slate of Team PNoy.
As early as August 2015 – at a time when Poe was still mum about her 2016 plans – during the birthday of his best friend Fernando Poe Jr, Estrada teased his goddaughter as "the next" leader. Less than a month later, Poe announced her presidential bid.
Now, the mayor explained he decided to go for Poe because there were no issues against her as a public servant, adding she has the integrity and intelligence needed for a president.
"'Di pa natin sila pareho nasubukan pero si Grace naman may intelligence, at the same time she has the unquestionable integrity that's also very important. Siyempre she's also after peace and order, my number one program when I was president," Estrada told reporters in a chance interview on Monday.
(We have not tried them both, but Grace has intelligence and unquestionable integrity that's also very important. Of course, she is also after peace and order, my number one program when I was president.)
The corruption allegations against Binay, Estrada claimed, were hardly a factor in his decision to dump the former, as he said he knew how it felt to be accused of stealing.
"'Di puwede maging dahilan 'yun kasi ginawa sa akin 'yun eh. May napatunayan ba sila? Kaya nga nag-apologize ang simbahan pati si former president Cory Aquino," he said.
(That can't be a reason for me because that was also done to me. But did they prove anything? That's why the Catholic Church and former president Cory Aquino apologized.)
Estrada admitted he did not inform Binay ahead of his decision because he did not want to be the bearer of bad news.
"Bad news 'yun eh. Bakit ko sasabihin 'yun?" he said in jest. (That's bad news. Why would I say it?)
For the former president, it's high time to give chances to younger politicians, as he said the 73-year-old Vice President has been in politics for the longest time now.
"Well, wala tayong magagawa dahil 'yun ang kabig ng puso ko, ng dibdib ko, ng isipan ko. Eh tutal naman pareho naman kaming matagal na sa serbisyo – matagal na siya, longest mayor of Makati, naging Vice President, pagbigyan naman natin ang mga bata," Estrada said.
(Well, we cannot do anything because that's what my heart and mind say. Since we have both been in public service for a long time – he was the longest mayor of Makati and became the Vice President, let us give chances to the younger politicians.)
'I call the shots'
While Poe secured the patriarch's endorsement, some members of the family are torn on whom to support. One factor could be the convoluted local politics in San Juan.
Estrada's partner, San Juan Mayor Guia Gomez, earlier endorsed Manuel "Mar' Roxas II for president. Poe was out of the question for her. After all, the senator is related to the Zamoras, who are challenging Gomez and the Ejercitos in the city. Poe's husband Neil Llamanzares is the cousin of mayoralty candidate Francis Zamora's wife. (READ: Who will Grace Poe support in San Juan?)
The Estradas and Zamoras go a long way back until the latter decided to leave the partnership in 2015. San Juan Representative Ronaldo Zamora was the former president's executive secretary.
But for the Estrada patriarch, this is no big deal. For him, it is simple – he "calls the shots" in the family.
"Independent kami. Pero kung tatanungin mo ako, 'di maaaring 'di ako masusunod. (We are independent. But if you ask me, I should be obeyed.) I call the shots. How can I be a leader of millions of Filipinos, becoming the president, if I cannot be a leader of my family?" he said.
If Estrada succeeds, as he said he would, both the fighting clans in San Juan will unite for Poe.
Aside from Binay and Poe, Estrada admitted there are other bets seeking his support. He, however, refused to name them.
Poe herself knew how it must have been difficult for her "ninong" to choose her. After all, she faced the risk of disqualification – something that daunted her would-be supporters.
But all is in the past now. How her godfather's endorsement will affect her candidacy remains to be seen, especially now that the presidential race is getting closer by the day.
"Muli, sa aking minamahal na Ninong, maraming salamat sa inyong pagpili sa akin – alam ko hindi naging madali – at dasal ko na hindi ko kayo papahiyain, na gagawin ko ang lahat para naman maitaas ang alaala ng aking ama, at matulungan ang masang Pilipino," Poe said in her speech.
(Again, to my beloved godfather, thank you for choosing me – I know it wasn't easy – and my prayer is that I will not embarrass you and that I will do everything to uplift the memory of my father and help the Filipino masses.) – Rappler.com
Who won in the 2016 Philippine elections?
Check out the 2016 official election results through the link below:
Check out the 2016 unofficial election results for the national and local races through the links below
For live updates on the aftermath of the May 9 elections, check out our extensive
2016 Philippine elections
coverage!