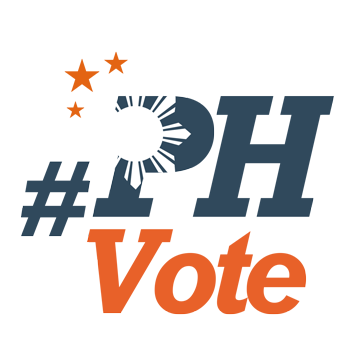 2
Comelec to buy more poll uniforms; budget now P26.5M

MANILA, Philippines (UPDATED) – The Commission on Elections (Comelec) on Wednesday, March 30, said it is buying more "bib vests" as election day uniforms, bringing the total cost to P26.55 million ($577,400 million).
The Comelec previously said it would spend P20.81 million ($452,535) for the uniforms – which the commission said would help uplift the "dignity" of teachers who serve as boards of election inspectors (BEIs).
The thousands of additional bib vests will now be for the Comelec's support staff, not the BEIs.
Rey Doma, vice chairman of the Comelec bids and awards committee, said Comelec Chairman Andres Bautista requested the additional bib vests for around 72,000 support staff for the May 9 elections.
It is unclear if the support staff will be teachers or Comelec employees.
The contract for the bib vests is now worth exactly P26,553,975 ($577,400.45).
Each bib vest will cost P75 ($1.63).
No bids for bibs
The Comelec also said it is ordering 354,053 of these uniforms.
Previously, the poll body said it needs 277,527 of these bib vests, before Bautista requested these uniforms also for support staff.

The Comelec reported these changes as its bids and awards committee on Wednesday briefed potential bidders for the following items needed on election day:
Uniforms or bib vests for BEIs
T-shirts for Comelec employees
Scissors to cut receipts from vote-counting machines
Doma said two companies, so far, want to bid for the contract for the Comelec employees' T-shirts. On the other hand, 3 companies want to clinch the deal for the scissors.
No company has bought bid documents for the bib vests.
Interested bidders can still buy bid documents before the opening of bids on April 13.
For teachers' 'dignity'
Senator Aquilino Pimentel III, however, questioned the Comelec: "Why are we throwing away P20 to P22 million for an unnecessary expense?"
Pimente said in a phone interview with Rappler, "Why not just save the amount for some contingencies that might come up later, or even add it to the cash allowances of those who serve in the elections?"
Election watchdog Lente earlier criticized the Comelec, too, for this "unnecessary waste of Comelec resources."
"Divert money instead to additional per diem of BEIs," the election watchdog said Sunday, March 27.
Teachers this year will get P6,500 ($141.35) for serving as election inspectors, while their election day uniform is P75 ($1.63) each.
Comelec Spokesman James Jimenez, on the other hand, earlier defended the poll body's plan to buy election day uniforms for BEIs.
He said the election day uniforms can uplift the "dignity" of election inspectors.
Jimenez told reporters, "If you're looking at making even the election workers aware of the dignity of what they are doing, then you're also creating another frontline in the battle against election fraud."
"One of the ways that you want to protect the process against fraud is to make your frontline resistant to that sort of allure, and it's very important, if you're going to have people resisting the lure of filthy money, for them to feel the dignity of the work that they're doing, to feel proud of what they're doing," Jimenez said Monday, March 28.
He said the Comelec stands a better chance "of instilling that sort of pride" if it has "people who are attired properly." – Rappler.com
*$1 = P45.99
Who won in the 2016 Philippine elections?
Check out the 2016 official election results through the link below:
Check out the 2016 unofficial election results for the national and local races through the links below
For live updates on the aftermath of the May 9 elections, check out our extensive
2016 Philippine elections
coverage!

We keep you informed because you matter
We tell you the stories that matter. We ask, we probe, we explain.
But as we strive to do all this and speak truth to power, we face constant threats to our independence.
Help us make a difference through free and fearless journalism. With your help, you enable us to keep providing you with our brand of compelling and investigative work.
Joining Rappler PLUS allows us to build communities of action with you. PLUS members will receive our editorial newsletters and industry reports, get to join exclusive online conversations with our award-winning journalists, and be part of our monthly events.
Make your move now. Join Rappler PLUS.