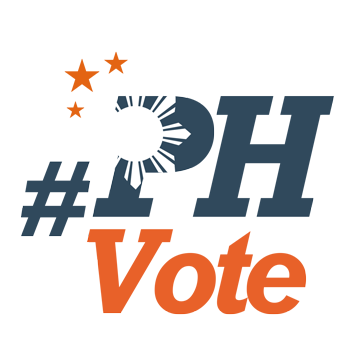 1
Aquino hits Poe, Duterte, Binay

MANILA, Philippines – President Benigno Aquino III on Wednesday, March 30, slammed the top rivals of his anointed candidate as he urged voters to choose administration standard-bearer Manuel "Mar" Roxas II.
Aquino made the pitch at a rally attended by local leaders and administration candidates, led by the tandem of Roxas and Camarines Sur Representative Leni Robredo, in Caloocan City.
The President did not name any of the candidates he criticized, but apparently referred to Senator Grace Poe, Vice President Jejomar Binay, and Davao City Mayor Rodrigo Duterte.
After trumpeting his administration's achievements, Aquino listed the huge problems facing the next leadership, among them, the Philippines' dispute with China – an economic and military giant in the region – in the West Philippine Sea (South China Sea).
He said that during his watch China stepped up its claim in the West Philippine and began to encroach on areas claimed by the Philippines, including traditional fishing grounds clearly within the country's 200-nautical mile exclusive economic zone.
Aquino said China's economic and military might did not deter his administration from fighting for what is rightfully the Philippines' under international law. (READ: Aquino to China: Whya bar us from our own waters?)
With the May 9 elections barely two months away, Aquino urged voters to choose wisely, especially when matters like the Philippines' dispute with China and the continuation of important government programs are at stake.
Research first
Aquino did not name anyone, but apparently referred to Poe when he recalled a candidate who said the Philippines should spend more on defense equipment like surface-to-air missiles so it won't be bullied by China. Poe had made the statement at the Cebu presidential debate.
Aquino said purchasing such equipment requires careful study that includes training personnel for its use, where to place it, how other neighbors in the region would view it, and the possibility of drawing a "preemptive strike" from China, among others.
He said while the Philippines has the means to buy such weapons, the government has chosen not to since it would be "foolish" to engage in an arms race with a country like China. Doing so, he said, would deplete funds for important anti-poverty programs and infrastructure.
"Pero 'pag nagsalita po 'tong kandidatong 'to, akala mo naman eh napag-aralan na ang lahat ng aspeto tungkol sa usaping 'to," he said. (But when this candidate speaks, it's as if she has fully studied all aspects of this topic.)
On the candidate's remark that the government had prioritized the purchase of first protection equipment like rifles for its soldiers over bigger weapons, Aquino said that a war with China is not imminent, while there's an ongoing campaign against internal threats like the New People's Army and the Abu Sayyaf.
Aquino also questioned Poe's choice of a former military man as crime czar. Retired Colonel Ariel Querubin was among the soldiers who launched coup attempts against Aquino's mother, President Corazon Aquino. (READ: Poe defends choice of Querubin as her anti-crime czar)
Commitment
The President then turned to another candidate, apparently Duterte, who had vowed to resign if he fails to deliver on a key campaign promise – ending crime in 3 to 6 months.
"Napag-isip lang ako, 'pag may kandidato 'no, pupunta sa inyo, mangangako, aasahan ng taong bayan, 'pag naniwala kami sa pangako mo, tuparin mo 'yung pangako mo. 'Pag pinasukan mo 'yung trabaho ng pagiging pangulo – at hindi naman pinilit ka d'yan, mangangampanya ka, nakikiusap kang tulungan ka – hindi naman puwedeng 'pag nahirapan ka, aayaw ka na. Tama ho ba?" he said.
(I just thought that if you're a candidate, you make promises and raise people's hopes. If we believe your promises, deliver on that promise. If you become president – and you weren't forced there, since you campaigned and you asked help from voters – you can't just quit when you feel weighed down, right?)
"'Pag papasukan mo 'to, pinag-isipan mong mabuti, sinukat mo ang kakayahan mo at kung tututoo ka sa taong bayan, panindigan mo maski gaano kahirap ang 'yong dadatnan," he added.
(When you run for president, it means you thought about this well, and you gauged your capabilities. If you are true to the people, you will stand by what you promised to do no matter what kind of difficulties you encounter.)
Promises, promises
Finally, Aquino questioned the campaign promise of another unnamed candidate – this time apparently Binay – to expand the conditional cash transfer program and scrap income tax payment of those earning P30,000 and below. The government had said the latter would reduce funds for its programs without a compensatory measure.
"Siyempre ang tanong: paano ulit? O, sa mga maybahay po dito, 'pag ang mister 'nyo linapitan kayo at sinabi: 'Sa susunod na buwan, babawasan ko ang budget mo, pero dagdag mo ang binibili mo.' Ilan hong misis ang magsasabi dito kaya ko 'yan? 'Yun ho ang ipinapangako sa'tin ngayon," he said.
(Of course, the question is: how? To the housewives here, if your husband approaches you and says, "Next month, I'll reduce your budget, but you have to buy more groceries." How many of you here can say you can do it? This is what's being promised to us now.)
Aquino said he has no bad blood with any of the candidates, who were all his friends at some point. But more than friendship, he said, he has the "obligation" to ensure that the gains achieved under his administration are sustained and improved upon, which is why he endorsed Roxas and Robredo.
"Hindi puro soundbyte lang, naniniwala ho sa consensus-building, hindi reklamador, walang pasikat, hindi nagtataas ng sariling bangko kada oportunidad, parati hong nagtatrabaho lang," he said, describing Roxas.
(He's not all soundbyte. He believes in consensus-building, he's not a whiner, he doesn't toot his own horn at every opportunity, and just works.)
Aquino added that Robredo had always risen to the occasion, which she first demonstrated when she reluctantly agreed to run for Camarines Sur representative in 2013, and for the vice presidency.
Despite the backing of the administration machinery, Roxas and Robredo have yet to top the voter preference surveys, though the presidential and vice presidential races remain tight. – Rappler.com
Who won in the 2016 Philippine elections?
Check out the 2016 official election results through the link below:
Check out the 2016 unofficial election results for the national and local races through the links below
For live updates on the aftermath of the May 9 elections, check out our extensive
2016 Philippine elections
coverage!