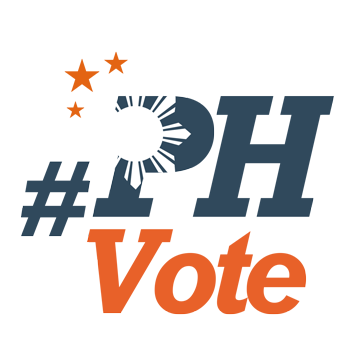 2
Who's not giving up on Miriam Santiago's bid?

MANILA, Philippines – What started through Facebook chat with friends last year has now grown as a 5,000- member volunteer group rallying behind the presidential candidate they believe represents the youth's dreams and ideals for a "sick" nation.
While she has her People's Reform Party (PRP), Senator Miriam Santiago has counted on the Youth for Miriam (YFM) movement – her youth army – to bring life to her lethargic presidential bid.
YFM chairman Rhyan Malandong said it was just supposed to be a personal campaign for the senator he idolizes. He never imagined he would be at the forefront of an electoral bid – much more a presidential campaign.
Frustrated with his choice of presidential candidates – probably because of his background working in the media – the 26-year-old leader started chatting "trusted friends" to set up their Facebook page in October last year.
At the time, only 300 people signed up but this number grew into thousands of mostly online campaigners in the months leading to their launch on February 14. (READ: Meet the 'millennials' behind Miriam Defensor Santiago's campaign
Now, there are 20 chapters of the group from Luzon to Mindanao – Laguna, Cebu, Iloilo, Leyte, Zamboanga del Sur, Pangasinan, Pampanga, Davao City and even as far as North Cotabato. These were all set up through young locals' initiatives drawn by their online presence.
YFM North Cotabato chapter head Dexter Roquero shared that he was only involved in the movement after he noticed their hasgtag, #Miriam2016.
"I commented on their page and someone from YFM national communicated with me to set up our chapter," he said in a phone interview with Rappler.
Spirit of volunteerism
Since the senator has not been active in the campaign trail – presumably because of her health condition – the burden of campaigning for her in rural areas is borne by the group. Members, in cooperation with local chapters, sweep through some provinces to campaign for their bet.
"Nakaka-receive kami ng funding for the caravans for food, gas, tol,l and others. [Legitimate] campaign expenses naman ito and documented pa. Nagsa-submit kami ng liquidation reports with receipts," Malandong noted. Funding for these caravans come from Santiago's PRP.
(We receive funding for the caravans for food, gas, toll, and others. These are legitimate campaign expenses and are all documented. We submit liquidation reports with receipts.)

But even if they receive funds from their candidate, the core of their events and activities remain voluntary.
Unlike other volunteer programs, Malandong said, they do not receive allowances even if they devote as much time and effort despite their other obligations outside the campaign. Volunteers are either students or young professionals.
"Our volunteer students go to the headquarters after school. Some of our members who are young professionals resigned from work to focus in the campaign," he said in a mix of English and Filipino. He stressed, however, that they reprimand students who want to cut classes to join their activities.
The YFM chief described a typical day for members on the campaign trail: "Madaling araw kami umaalis pero hapon pa lang o umaga nasa HQ na kami para i-prepare ang campaign materials, practice. Then diretso overnight na sa HQ na mismo natutulog; kadalasan wala nga, idlip lang."
(We leave before daybreak for our caravans but we are already at the headquarters the day before to prepare the campaign materials, practice. We spend the night at the headquarters. Most of the time we are unable to sleep well; we just take a nap.)
They also employ a non-traditional and more youth-oriented way of "rallying" for Santiago by holding a flash mob in the sites they visit.
Aside from provincial visits, YFM keeps its online campaign alive by producing their own multimedia materials.
Beyond the campaign
The group acknowledges Santiago's low popularity in pre-election surveys. But their fervor to campaign for her remains undiminished because their goal goes beyond urging voters to choose Santiago. (READ: Miriam Santiago's supporters: Poll rating is not everything)
"We are also aspiring for a better society," said first-time voter Mark Arcega, head of YFM Cebu chapter.
For him, Santiago is the physical representation of their dreams for the country.
"We are all aware that our government today [needs improved] policies and reform. When we campaign, it's the message that we want to put across to people," Arcega stressed.
For YFM volunteers, winning the elections is just half the battle; the bigger challenge is reforming the government.
As Malandong put it, "Kinakampanya namin 'yung kinabukasan ng bawat kabataan, kinabukasan ng bawat ng Pilipino (We are campaigning for the future of each Filipino youth, the future of every Filipino). – Rappler.com
Who won in the 2016 Philippine elections?
Check out the 2016 official election results through the link below:
Check out the 2016 unofficial election results for the national and local races through the links below
For live updates on the aftermath of the May 9 elections, check out our extensive
2016 Philippine elections
coverage!

In these changing times, courage and clarity become even more important.
Take discussions to the next level with Rappler PLUS — your platform for deeper insights, closer collaboration, and meaningful action.
Sign up today and access exclusive content, events, and workshops curated especially for those who crave clarity and collaboration in an intelligent, action-oriented community.
As a bonus, we're also giving a free 1-year Booky Prime membership for the next 200 subscribers.
You can also support Rappler without a PLUS membership. Help us stay free and independent by making a donation: https://www.rappler.com/crowdfunding. Every contribution counts.