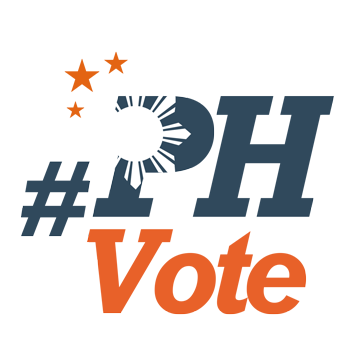 1
Comelec eyes canvassing of votes in Manila Hotel

MANILA, Philippines – The Commission on Elections (Comelec) is considering to use the Manila Hotel, a 5-star facility, for the canvassing of votes for the Philippines' next senators and party-list representatives.
This is set to be a first for the Comelec, which, for years, has held the national canvassing of votes at the government-owned Philippine International Convention Center (PICC).
Unlike the PICC, the 104-year-old Manila Hotel is a private building.
Comelec Commissioner Rowena Guanzon told Rappler that this is a proposal by the office of Comelec Chairman Andres Bautista. She said this is for the canvassing of votes "for senators and party-list representatives."
Guanzon said the Comelec, however, does not have a resolution on this matter yet.
We asked Bautista how much the Comelec will spend to hold the canvassing of votes in the Manila Hotel. We also asked him why the Manila Hotel was chosen.
Bautista, who is reportedly abroad, has not replied to our questions as of posting time.
This comes as the Comelec faces criticism for "unnecessary" expenses planned for election day. (READ: Senator hits poll uniforms: 'Why throw away P20M?')
The Comelec, for one, plans to buy thousands of "bib vest" uniforms for teachers serving as election inspectors.
The Comelec is set to spend P26.55-million ($576,351) to buy these bib vests, to be worn only on election day.
The poll body also wants to purchase election day T-shirts for its employees, for a total cost of P1.23 million ($26,701) in public funds.
Hundreds of thousands for COC filing
Bautista, who used to run Shangri-La hotels and resorts in the Philippines, has consistently stressed the need to improve the Comelec's image and, as he often says, "to enhance the voter experience."
Bautista has, for example, pushed for mall voting to decongest polling precincts – a project that malls have agreed to host for free.
The Comelec's image, however, sometimes comes with a huge price tag.
One example was when the Comelec accepted the certificates of candidacy (COCs) of national candidates in October 2015.
Back then, Bautista admitted that the Comelec spent "a few hundred thousand pesos" to accept COCs. He did not specify how much public funds the Comelec used.
The set-up included a platform, a custom-made podium, signboards, and tarpaulins, as well as LCD screens sponsored by Samsung.
The Comelec mounted this set-up in Palacio del Gobernador in Intramuros, Manila, which houses the Comelec headquarters.
It was unclear how much money the Comelec needed when candidates filed their COCs.
Still, it was clear that accepting COCs was a "ministerial" duty for the Comelec, which means all it had to do was to accept pieces of paper from candidates.
Referring to the taxpayers' money spent by the Comelec for this ministerial duty, Bautista said in October 2015, "Hindi naman gano'n kalaki (It's not that big)." – Rappler.com
*US$1 = 46.03
Who won in the 2016 Philippine elections?
Check out the 2016 official election results through the link below:
Check out the 2016 unofficial election results for the national and local races through the links below
For live updates on the aftermath of the May 9 elections, check out our extensive
2016 Philippine elections
coverage!

We keep you informed because you matter
We tell you the stories that matter. We ask, we probe, we explain.
But as we strive to do all this and speak truth to power, we face constant threats to our independence.
Help us make a difference through free and fearless journalism. With your help, you enable us to keep providing you with our brand of compelling and investigative work.
Joining Rappler PLUS allows us to build communities of action with you. PLUS members will receive our editorial newsletters and industry reports, get to join exclusive online conversations with our award-winning journalists, and be part of our monthly events.
Make your move now. Join Rappler PLUS.