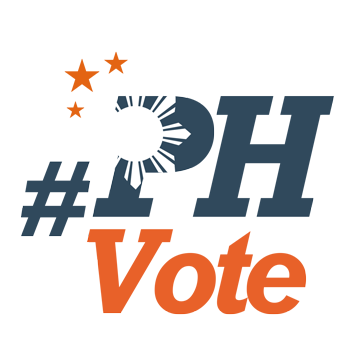 2
Supporters cry foul over 'kawawa' photo of Roxas in Hong Kong

MANILA, Philippines (UPDATED) – Supporters and campaign team members of Manuel "Mar" Roxas II and Leni Robredo cried foul over an "unfair" captioning of a photo of Roxas during the tandem's sortie in Hong Kong.
The photo, posted by supporters and campaign team members of presidential bet Rodrigo Duterte, claimed to show a "demoralized" Roxas following a supposedly poorly attended rally in Hong Kong on Sunday, April 3.
The photo shows Roxas seated, his shoulders hunched up, listening to a woman in a royal blue shirt. It was supposedly taken during a visit to Hong Kong by Roxas and Robredo.
Duterte's own spokesman Peter Laviña shared the photo on his Facebook with part of his caption reading, "The visibly disoriented, demoralized Mar was a picture of defeat."
Other supporters labelled the photo in a similar manner.
Laviña, like other supporters, have taken to social media to compare the attendance of the Roxas-Robredo rally and a pro-Duterte rally that took place in Hong Kong on the same day.
Duterte himself did not attend as he was campaigning in Bohol at the time. The event was led by dance group Mocha Girls and actor Aljur Abrenica.
Was the photo showing a Roxas dejected by a low turnout of supporters?
A Facebook user claiming to be the woman in the photo wearing a royal blue shirt said this is far from the truth.
"Maling mali naman po ang caption ng kuhang larawang ito. Matama pong nakikinig sa aking hinaing si Mar Roxas, tungkol sa aking naging karanasan noong inuwi ko ang aking pinsan, na may malubhang sakit dito sa Hong Kong," wrote Marites Palma.
(The caption of this photo is wrong. Mar Roxas was listening intently to my concerns about what I experienced when I brought my cousin with a serious illness home.)
According to Roxas' camp, Palma is being harassed online by Duterte supporters.
"Hindi na nakakatuwa ang ginagawa ng mga disipulo ni Mayor. Hindi tama na ma-harass ang OFW na lumabas para sabihin ang katotohanan ng ginawa ni Mar sa Hong Kong," said Roxas' spokesman and Akbayan Representative Barry Gutierrez said in a press release.
(What the disciples of the mayor are doing is not funny. It's not right to harass the OFW who spoke up about the truth of what Mar was doing in Hong Kong.)
The Facebook page "TFC Replay" posted that same photo of Roxas, but with another photo showing a wider shot, revealing that Roxas was just resting and appeared talking to bystanders.
Robredo's media relations officer, Mina Akram, also spoke up on Facebook.
She said the photo was taken while Roxas was waiting for Robredo to finish her media interviews.
"It took about 10-15 minutes so while waiting, he sat in one corner and had random chats with some of our kababayans (countrymen)," said Akram in a Monday Facebook post.
She admitted that "our gathering is not as big as the one of the Mocha Girls," but that Roxas and Robredo were still welcomed with "big smiles, warm hugs and applause during and after their speeches."
Akram added that it was the Mocha Girls audience who acted "rude" toward the Roxas-Robredo team.
"It was the Mocha Girls audience who were rude to go to our area to shout Duterte's name while our principals are talking to their supporters," she said.
Comparing rallies
Roxas' rally happened on Chater Road while the Duterte event was held near the General Post Office.
Online, Duterte supporters lost no time in pointing out that their rally, even without their candidate, was attended by much more people compared to Roxas'.
Laviña claimed, "Nilangaw ang rally doon ng tuwad na daan (The rally of the lopsided path was attended only by flies)."
"Tuwad na daan" is a term used by some Duterte supporters to refer to the failure of the "Daang Matuwid" (Straight Path) slogan of the government under President Benigno Aquino III.
Another Facebook user called the Roxas rally a "complete flop" attended by "close-to-zero solid attendees."

The posts were accompanied by photos comparing the gigantic crowd that turned up at Duterte's rally and the supposedly thin crowd at Roxas' rally.
Organizers of the Roxas-Robredo event cried foul, calling the social media posts another form of bullying by avid Duterte supporters.
"Instead of focusing on their own campaign which only had as 'special' guests the Mocha Girls, they have once again turned to social media to try to belittle Mar and Leni's very successful rally," said Daisy Mandap, the Hong Kong rally organizer.
Mandap said the tandem spoke to a "crowd of thousands" at Chater Road.
Did Duterte supporters make an unfair choice of photos to show the turnout at Roxas' rally?
These photos appear to have been taken at a time when Roxas and Robredo were not present at the rally venue.
In comparison, photos of the pro-Duterte event were taken when the Mocha Girls were already on stage, in other words, at the height of the event.
Photos of the Roxas-Robredo event posted by the organizers themselves show a crowd larger than in photos used by Duterte supporters. But wide shots of the event do show a smaller crowd compared to the pro-Duterte event. – Rappler.com
Who won in the 2016 Philippine elections?
Check out the 2016 official election results through the link below:
Check out the 2016 unofficial election results for the national and local races through the links below
For live updates on the aftermath of the May 9 elections, check out our extensive
2016 Philippine elections
coverage!

We keep you informed because you matter
We tell you the stories that matter. We ask, we probe, we explain.
But as we strive to do all this and speak truth to power, we face constant threats to our independence.
Help us make a difference through free and fearless journalism. With your help, you enable us to keep providing you with our brand of compelling and investigative work.
Joining Rappler PLUS allows us to build communities of action with you. PLUS members will receive our editorial newsletters and industry reports, get to join exclusive online conversations with our award-winning journalists, and be part of our monthly events.
Make your move now. Join Rappler PLUS.