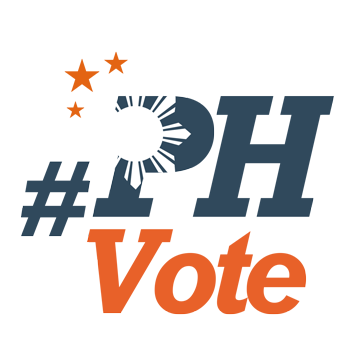 1
PNP chief on generals' Cubao meet: Give them benefit of the doubt

MANILA, Philippines – With no formal complaints against the police generals spotted in the same hotel where campaign staff of administration bet Manuel Roxas II were also meeting, the Philippine National Police (PNP) chief said the 4 generals should be given the "benefit of the doubt" to explain their presence.
"They say it is a personal meeting, nothing related to the elections. They said that if they were indeed trying to do some partisan activities, why do it in an open public place? So we give these officers the benefit of the doubt," PNP chief Director General Ricardo Marquez said in a press conference on Thursday, April 7.
He added, "But should there be evidence that our personnel are involved in partisan activities, our administrative procedures are very clear."
According to media reports, 4 active duty police generals were seen at the Novotel Manila Hotel in Cubao, Quezon City on Saturday, April 2: intelligence chief Generoso Cerbo Jr, Cagayan Valley regional director Chief Superintendent Renier Ido, Western Visayas regional director Chief Superintendent Bernardo Diaz, and Calabarzon deputy regional director Chief Superintendent Ronaldo Santos.
Staff members and supporters of Roxas were also meeting on a different floor in the same hotel, which is located near the "Balay" campaign headquarters of the Liberal Party.
Cerbo denied that they discussed politics, saying that they were in the hotel for personal reasons.
The PNP has asked the 4 generals to send a formal explanation on their presence at the hotel.
On Thursday, Marquez reiterated the PNP's warning to its personnel not to engage in partisan activities. The PNP earlier reassigned some 740 unit commanders to avoid impressions of bias towards certain groups or politicians in their areas.
"On the ground, when there are complaints about certain people engaging in alleged partisan activities, true or not, we relieve them from their posts so that the electoral process will remain untarnished," Marquez said.
But asked why the 4 generals were not afforded the same treatment, Marquez said that there has been no accusation or formal complaint against them.
"I don't think there has been an accusation against the 4 generals. So if somebody could tell me that they were talking about politics in that meeting, I will relieve them," he said. – Rappler.com
Who won in the 2016 Philippine elections?
Check out the 2016 official election results through the link below:
Check out the 2016 unofficial election results for the national and local races through the links below
For live updates on the aftermath of the May 9 elections, check out our extensive
2016 Philippine elections
coverage!