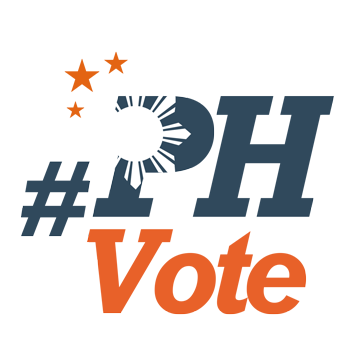 1
Alan Peter Cayetano: 'Rabble-rouser' of the VP debate

MANILA, Philippines – Alan Peter Cayetano knew the vice presidential debate could be an opportunity to shine, and he seized it like a matador grabbing a bull by the horns.
Seasoned journalists and political analysts agreed he was the "rabble-rouser" of the only Comelec-sanctioned vice presidential debate on Sunday, April 10. The event, held at the University of Santo Tomas, was organized by CNN Philippines and BusinessMirror.
"It's completely no holds barred. Alan Cayetano is just out there swinging his fists," said University of the Philippines political communications expert Clarissa David after the first part of the debate.
Cayetano had hit the ground running with an attack against Senator Ferdinand "Bongbong" Marcos Jr.
It was an aggressive move, given that Marcos is a pre-election survey front runner while Cayetano is lagging behind at 4th place.
But Cayetano was able to "take control" of the debate early on, said Rappler chief executive officer Maria Ressa. (READ: Rappler editors' pick: Cayetano wins VP debate)
"The winner for setting the tone of this debate is Cayetano," added David. "He started off with direct attacks so the rest of the debate can be direct attacks."
For the most part, Cayetano's victim was Marcos. His biggest beef with the son of the late dictator Ferdinand Marcos Sr is the Marcos family's ill-gotten wealth and the senator's supposed absence in Senate hearings on corruption.
Cayetano lost no time in reminding the public that he led Senate investigations on major scandals, including the allegations against Vice President Jejomar Binay.
His ferociousness in these Senate hearings returned on the debate stage, perhaps turned up a notch. (READ: The Leader I Want: Alan Cayetano's to-fix list for 2016)
"[People] remember him to be an anti-corruption advocate. He has the track record and the sound bites and the Senate investigations to prove it," said Rappler managing editor Glenda Gloria.
'Audacious' Alan
Veteran investigative journalist and Rappler editor-at-large Marites Vitug also gave the debate to Cayetano.
"Alan was a rabble-rouser...There were many rounds but in many of them, he stood out because of his audacity. There were some points he missed but overall, he really took a hit against his opponents," she said after watching the debate.
But for political consultant Malou Tiquia, who posted her reaction on Facebook, Cayetano's "effectiveness got drowned," his aggressiveness reminding her of a "rambulan (fight)" after a heated basketball game.
Tiquia openly supports Camarines Sur 3rd District Representative Leni Robredo for vice president.
Cayetano's gung-ho mode throughout the debate no doubt reminded voters of his standard-bearer Rodrigo Duterte. Though not necessarily as effective a debater, Duterte is also known for flinging insults to his rivals.
But where Duterte the debater is brief in responses and difficult to follow because of his garbled speech and deviations, Cayetano is more articulate.
Asked how their tandem could possibly pull off their promise of suppressing crime in 3 to 6 months, Cayetano elaborated, citing modern crime-fighting equipment and CCTVs, aside from repeating Duterte's assurance of political will.
Appealing to Duterte supporters?
Will the debate help convince more voters to choose Cayetano?
"I am going to hazard a guess that it will actually help him," said David.
"He is able to be more aggressive because he is not among the top ones. He doesn't have a lot to lose," she added.
Cayetano's fierceness could in fact be a calculated move to convert the legion of Duterte supporters to vote for him.
After all, many supporters of the Mindanaoan presidential bet like him precisely for his supposed traits of fearlessness and boldness.
Many have chosen to pair Duterte with another vice presidential candidate, Marcos. In one of the more memorable parts of the debate, this love triangle surfaced.
Marcos recounted a report quoting Duterte as saying he would turn over the presidency to Marcos should he be unable to suppress crime in 6 months.
Cayetano's initial response sounded forced as he reminded the audience that Duterte also made strong remarks supporting their tandem.
But he deftly maneuvered, saying he would still be a better vice president for Duterte since his support for the Davao City mayor was total, unlike Marcos'.
"Ako po, kahit 'di niya iboto, 100% para kay Duterte. Si Bongbong, 'pag nasa Cavite, Bongbong-Binay. 'Pag nasa Mindanao, Duterte-Bongbong. 'Yan po ang klase ng pamumulitika niya," he said.
(Even if he doesn't vote for me, I am 100% for Duterte. When Bongbong is in Cavite, it's Bongbong-Binay. When he is in Mindanao, it's Duterte-Bongbong. That's the kind of politicking he practices.)
The remark was no doubt an appeal to solid Duterte supporters to vote for one of their own, not a candidate who did not share their devotion.
Whether Cayetano made a good impression or not depends on the viewer. But what's certain is he made an impression. Less than a month from election day, Cayetano made sure to leave a fiery mark in the minds of the public. – Rappler.com
Who won in the 2016 Philippine elections?
Check out the 2016 official election results through the link below:
Check out the 2016 unofficial election results for the national and local races through the links below
For live updates on the aftermath of the May 9 elections, check out our extensive
2016 Philippine elections
coverage!