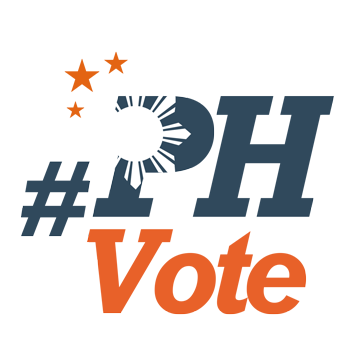 1
Debate showed 'calm and poised' Marcos – analysts

MANILA, Philippines – Perhaps the biggest highlight of the only debate organized by the Commission on Elections for vice presidential candidates was how Senator Ferdinand Marcos Jr was put in the hot seat to answer the age-old issues of the martial rule of his father.
His opponents sure grabbed the chance to finally put the survey front runner on the spot. The son and namesake of the late dictator Ferdinand Marcos was asked about corruption, human rights, and political dynasty particularly during the debate held at the University of Santo Tomas on Sunday, April 10.
Despite all the mudslinging and heckling, analysts said, Marcos was able to maintain his cool and rebut the criticisms thrown at him most especially by Senator Alan Peter Cayetano.
"He was calm, composed and just laughed through it. The body language was in check. For some, it showed character; to others, leadership under pressure," said political consultant Malou Tiquia in a Facebook post on Monday, April 11.
Political analyst and governance specialist Prospero de Vera Jr said Marcos handled the situation very well because he expected these issues to come out. What probably he did not expect was the viciousness of his contenders.
"It shows that he has poise, that he doesn't get rattled," De Vera said. "He conducted himself very well. It shows [he knows] the issues and he knows how to respond to [the] issues," he told Rappler in a phone interview.
What's lacking?
Since the senator is vying for an executive position, De Vera thought it would have been more apt if Marcos talked about his years of service as governor of Ilocos Norte.
"That would have been a very powerful message. If you talk about the poverty…all these things, it's really a local government official that talks substantially about it," the political analyst said.
"He would have differentiated himself from the rest," he added.
Marcos served as governor from 1983 to 1986 and from 1998 to 2007. Among all the candidates, he is the only one who has served an executive post since the others only served in either the House or the Senate, or both.
But Marcos rarely talks about his gubernatorial stint when campaigning. Instead, he highlights his experience as the chairperson of the senate committee on local governance to appeal to municipal and barangay officials he usually speaks to.
Meanwhile, University of the Philippines political communication expert Clarissa David and Ateneo Development Studies program director and sociologist Jayeel Serrano Cornelio pointed out that Marcos made mostly motherhood statements.
"There's not much a lot of substance [in what he says]," said David during Rappler's livestream on Sunday.
Cornelio also said the senator's message of unity is inconsistent with how he kept on sweeping martial law-related issues under the rug.
"He wants to come across as a leader to unify [the nation]. But he has lots of issues to confront. He has dismissed practically all of them. I am not sure to what extent he can be a unifying leader," said Cornelio.
Will this affect his standing?
Both Cornelio and De Vera believe that the candidate's refusal to apologize and his dismissal of other issues from his father's authoritarian rule will not affect his survey figures at this point.
"People supportive of Marcos are supportive of him even before he ran. And that loyalty is gonna stick around until the end," Cornelio said.
De Vera, on the other hand, stressed that Marcos' base is solid, especially his Ilocano supporters. He likened it to Duterte's supporters in Davao City who cannot be easily swayed with an issue or a shortcoming of their candidate.
After this debate, however, anti-Marcos votes will probably go to Senator Alan Peter Cayetano who took every issue as an opportunity to throw a hit or two toward Marcos.
But De Vera noted, "He might pick that up from Leni Robredo, for example. In which case, neither of them will be able to catch up significantly." (READ: The Scrum: Why Bongbong Marcos might win as VP)
Marcos already blazed through the top of the most recent survey conducted by the Social Weather Stations. With 26%, Marcos overtook Francis Escudero who is now statistically tied with Robredo for the second place. – Rappler.com
Who won in the 2016 Philippine elections?
Check out the 2016 official election results through the link below:
Check out the 2016 unofficial election results for the national and local races through the links below
For live updates on the aftermath of the May 9 elections, check out our extensive
2016 Philippine elections
coverage!