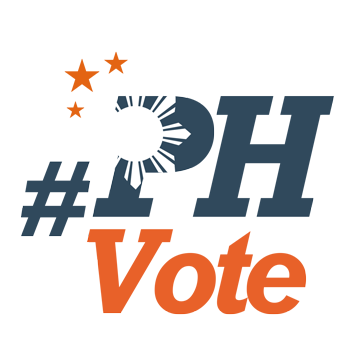 1
Duterte to LP: I was never a dictator in Davao City

MANILA, Philippines – After emerging as a presidential race front runner in a recent survey, Rodrigo Duterte sought to defend himself against attacks coming from both the Liberal Party and Vice President Jejomar Binay.
"They say I am a threat to democracy. Really? I've been mayor for 22 years in Davao. Cite me a day or a moment that I was a dictator," said Duterte on Monday, April 11, during a Taguig City rally.
Earlier that day, the camp of Liberal Party standard-bearer Manuel "Mar" Roxas II sent a press release calling Duterte a "threat to democracy" because of his use of fear to govern.
The statement was released in response to the Social Weather Stations survey showing Duterte was the top choice of respondents for president.
But Duterte himself has said that his leadership style has had to be "dictator-like" in order to instill discipline in a society for which "obedience to the law is optional."
In Davao City, he has enforced ordinances like a smoking ban in public places, a curfew for the sale of liquor, and even a ban on loud late-night karaoke sessions.
"The president said, 'He has a tendency of being a dictator.' Really Mr President? You must've forgotten that my mother led the Yellow Friday [Movement] sa Davao in the dark days of the martial law," he continued, addressing a crowd of thousands.
Duterte's mother, Soledad Roa Duterte, was a prominent anti-Marcos advocate in Davao City during the last days of the dictator's regime. (READ: Duterte: Becoming a dictator would dishonor my mother)
"I am a threat to the corrupt people, silang dalawa (those two). Puro corrupt 'yang dalawa na 'yan (Both of them are corrupt)," he said earlier that evening during an ambush interview. He was referring to Roxas and Binay.
'Pambansang berdugo'
Next, he responded to the Vice President's new title for him, "Pambansang berdugo" (national executioner).
"Ako raw ang berdugo ng bayan (I am supposedly the national executioner). My God, Vice President, ikaw ang berdugo ng pera ng tao (you are the executioner of the people's money)," said Duterte onstage.
"I will ask you now Mr President, let us go into a debate about morality and graft and corruption," he added. It's likely Duterte meant the challenge for Binay and not President Benigno Aquino III.
He earlier admitted, "Pambansang berdugo ako sa mga kriminal. Si Binay pambansang berdugo ng pera ng Makati (I am the national executioner of criminals. Binay is the national executioner of the money of Makati)."
Duterte has made a campaign promise to suppress crime, drugs, and corruption in government in 3 to 6 months.
If elected president, he said he would raise drugs and criminality to the level of a national security threat and task police and the military to crack down on druglords and criminal syndicates.
His public remarks about shooting criminals in the head, jokes about killing thousands, and even sarcastic statements on being the Davao Death Squad have led critics to accuse him of tolerating vigilanteism as a way to solve crime.
Duterte has publicly denied involvement in extrajudicial killings, saying he has only ordered the shooting of criminals who put up a violent resistance. – Rappler.com
Who won in the 2016 Philippine elections?
Check out the 2016 official election results through the link below:
Check out the 2016 unofficial election results for the national and local races through the links below
For live updates on the aftermath of the May 9 elections, check out our extensive
2016 Philippine elections
coverage!