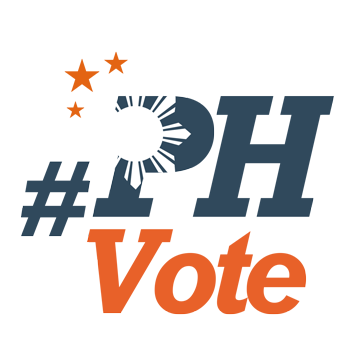 2
Binay on attack mode, hits Duterte, Poe, Roxas in sortie
MANILA, Philippines – Vice President Jejomar Binay slams 3 of his opponents for the presidency in a sortie in Manila.
The United Nationalist Alliance standard-bearer goes on the offensive against Davao City Mayor Rodrigo Duterte, Senator Grace Poe, and Liberal Party presidential bet Manuel Roxas II.
Mara Cepeda reports. – Rappler.com

Vice President Jejomar Binay steps up his attacks against his rivals for the presidency, hitting 3 of them in one speech in Manila.
The standard-bearer of the United Nationalist Alliance first criticizes Davao City Mayor Rody Duterte who grabs the solo lead in back to back surveys by SWS and ABS-CBN.
Duterte earlier challenged Binay to a debate on morality, graft, and corruption after the Vice President said Duterte is an executioner of poor people.
JEJOMAR BINAY, PRESIDENTIAL CANDIDATE: I'm okay with the debate, any time, any place. My only question is: what are we going to debate about when you had already admitted that you're an executioner of the poor? What are we going to talk about? If he denies, then we will debate.
Binay also laughs off Duterte calling him a "berdugo ng pera ng tao" or an executioner of the people's money.
JEJOMAR BINAY, PRESIDENTIAL CANDIDATE: That's the wrong of speaking Tagalog. An executioner kills people. There are no executioners in Makati.
The UNA standard-bearer then takes a jab at Senator Grace Poe, who faced citizenship and residency issues before the Supreme Court ruled that she is natural-born and is therefore qualified to run for president.
JEJOMAR BINAY, PRESIDENTIAL CANDIDATE: There's a candidate saying she has experience. Yes, experience of living in America.
Binay also slams Liberal Party standard-bearer Mar Roxas, former Transportation and Interior chief.
JEJOMAR BINAY, PRESIDENTIAL CANDIDATE: We have a candidate who is an indecisive leader. He does not want to make decisions. The PPP projects that we need for infrastructure did not come into fruition during his term.
But Binay admits Roxas is the only real threat among the candidates because he is backed by the ruling administration party despite Roxas lagging in presidential polls.
Despite the surge in Duterte's survey numbers, Binay remains confident that the machinery he has been building since 2010 will propel his victory in May.
Mara Cepeda, Rappler, Manila
Who won in the 2016 Philippine elections?
Check out the 2016 official election results through the link below:
Check out the 2016 unofficial election results for the national and local races through the links below
For live updates on the aftermath of the May 9 elections, check out our extensive
2016 Philippine elections
coverage!