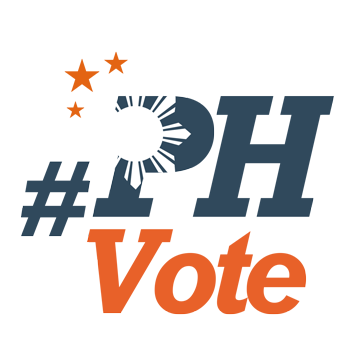 1
What FPJ legacy? Grace Poe tells critics not to take it literally

MANILA, Philippines (UPDATED) – "Don't take it literally."
Presidential bet Grace Poe said her statements on continuing the legacy of her father, the late action star Fernando Poe Jr, should not be taken at face value by critics.
Some citizens – both online and on the ground – hit Poe for such statements, saying FPJ had no legacy in public service, only in television and film.
"People are saying, eh sa gobyerno wala naman nagawa yan (FPJ has not done anything in government). Don't take it literally. The point is whether we're in government or the private sector, a person we would like to emulate paves the way for us on how our conduct will be," Poe said in a luncheon for online media which she hosted on Wednesday, April 13.
Poe stood by what she has repeatedly said – that she would continue what FPJ started.
The memory of FPJ is among the pillars of Poe's campaign. She mentions his name in all her campaign speeches, especially in front of Class CDE audience. (READ: The 10 staple lines in Grace Poe's speeches)
"But for me, it's second nature. I always say that. Why? Because when I say simulain ng iyong magulang, ano ba ang simulain? Kung ano ba ang naging ehemplo sa 'yo ng iyong magulang. Simulain sa 'kin ni FPJ [ang] pagiging matulungin niya – Di s'ya perfect, ha? Marami rin s'yang flaws – pero yung pagiging matulungin, yung pagiging tapat, yung pagiging matapang," she said.
(But for me, it's second nature. I always say that. Why? Because when I say what your parents started, what does it mean? What example your parents showed you, what your parents taught you. FPJ taught me to be helpful – he was not perfect, he had many flaws, 'mind you – but being helpful, being honest, and being brave.)
Poe recounted how FPJ, together with her godfather former President Joseph Estrada, stood up to bullies in the movie industry.
"Nung time nila may mga gang-gang, pero silang dalawa ni Erap, sila lang 'yung artista na di nagbabayad ng tong doon sa mga Big 4 whatever. (During their time, there were lots of gangs. Together with Erap, they were the only actors who did not give money to the Big 4 whatever.) They stood their ground against the ones that were extorting against artists at that time," she said.
In defending her father, the neophyte senator said FPJ was among the pioneers of the Movie Workers Welfare Fund or Mowelfund, an organization that helps workers in the film industry.
Poe also said her father, as a private citizen, sent many children to school.
Poe maintained she would not apologize for her statements, saying these are not mistakes.
"So 'yun lang naman sinasabi ko na simulain ni FPJ na ipagpatuloy na tumulong sa kapawa saan ka man, sino ka man. (That's what I meant with FPJ's legacy, to continue helping other people, wherever you are, whoever you are.) I don't need to apologize for that, to them, to feel na I made a mistake saying it. That's really intentional. I really wanted to let people know that FPJ really did his share as a Filipino, as a Christian, to help. We should do what we can whether we're in government or in the private sector," she said. – Rappler.com
Who won in the 2016 Philippine elections?
Check out the 2016 official election results through the link below:
Check out the 2016 unofficial election results for the national and local races through the links below
For live updates on the aftermath of the May 9 elections, check out our extensive
2016 Philippine elections
coverage!