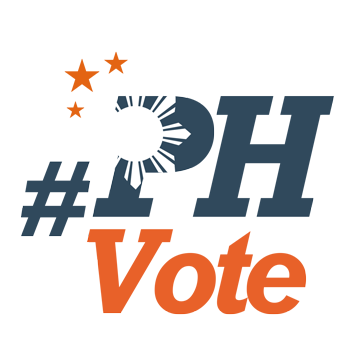 2
Liberal Party touts incumbent allies in 'show of force'
MANILA, Philippines – In the face of less-than-stellar survey numbers and with roughly three weeks to go before D-day, the ruling Liberal Party (LP) flexes its political muscle in a "show of force" at the historic Club Filipino.
Incumbent legislators, governors, and mayors pledge their support for standard-bearer Manuel Roxas II, running mate Leni Robredo, and the ruling party's slate.
Bea Cupin reports. - Rappler.com

With less than a month before election day, it's back to Club Filipino for the ruling Liberal Party in a show of force.
It's a crucial time for the two candidates.
Neither Presidential candidate Mar Roxas nor his running mate Leni Robredo have topped any opinion poll.
And this week, Davao Mayor Rodrigo Duterte overtakes the frontrunner, Senator Grace Poe, with Roxas a far fourth.
Robredo, meanwhile, faces a tight race against front-runners Senators Ferdinand Marcos Jr and Chiz Escudero.
Incumbent governors and representatives are called on stage one by one to pledge support for Roxas, who has yet to top any opinion poll.
BOY UMALI, GOVERNOR, ORIENTAL MINDORO: Sixty-nine of 81 governors are our allies. So don't believe low survey numbers because I can assure you that after the elections, we will win.
GERALDINE ROMAN, CANDIDATE FOR CONGRESS, BATAAN 1ST DISTRICT: I'm equally proud to be the first transgender candidate of the Liberal Party. It saddens me to think that some candidates, instead of talking about platform and their plans, make fun of LGBTs. Just because you're gay or lesbian, it doesn't mean you're not qualified or that you're weak. And this is why I stand by Mar Roxas.
ALFRED MARAÑON, GOVERNOR, NEGROS OCCIDENTAL: The Ilonggo speaking region is number three. Tagalog, Cebuano, and Ilonggo. So the Ilonggo-speaking people will rally for our beloved President Mar Roxas. Thank you.
Inside the historic Kalayaan Hall, allies from Mindanao say their party colors remain yellow.
The region is dominated by Duterte and defections have been happening one after the other.
MARICAR ZAMORA, REPRESENTATIVE, 1ST DISTRICT COMPOSTELA VALLEY: I am Congresswoman Maricar from the 1st District of Compostela Valley, which is part of Region 11, Davao Region, a part of Mindanao. I am a Bisaya, a Mindanaoan that fully supports President Mar Roxas and Vice President Leni Robredo.
Officials from the National Capital Region, where Roxas and Robredo have paltry preference numbers, also reiterate support for the Roxas and Robredo tandem
KID PEÑA, ACTING MAKATI MAYOR: The premiere city of Makati is solidly behind Mar Roxas and Leni Robredo.
TONY CALIXTO, PASAY CITY MAYOR: In the city of Pasay, we will do our best for Secretary Mar Roxas and Leni Robredo
Allies see it a reaffirmation of support.
Critics dismiss it as a loyalty check for a party whose main bets struggle to dominate.
For those who don the yellow of the Liberal Party, this is an election that they've already won.
Decency, results, continuity is their battle cry.
MAR ROXAS, PRESIDENTIAL CANDIDATE: We will win because we're not corrupt. We will win because we don't act like a dictator. We will win because we are Filipinos.
The tandem's main endorser, Party Chairman President Benigno Aquino III reiterates his support for the tandem.
BENIGNO AQUINO III, PHILIPPINE PRESIDENT: This might just be the biggest favor I ask of you. We've come a long way because we chose the Straight Path. And if we stray from Mar and Leni, we can't be assured that whoever replaces me shares the same views. We need a leader who can continue what we started, a leader who won't make a u-turn.
Call it a show of force or a loyalty check, but at least one thing is clear: as crunch time draws near, the ruling party leans on incumbency and machinery – of its national leaders and of its local allies.
But will it deliver?
Bea Cupin, Rappler, Manila
Who won in the 2016 Philippine elections?
Check out the 2016 official election results through the link below:
Check out the 2016 unofficial election results for the national and local races through the links below
For live updates on the aftermath of the May 9 elections, check out our extensive
2016 Philippine elections
coverage!