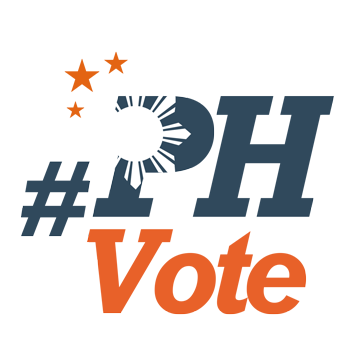 1
Conflict with Manila: Key Roxas ally in Negros Occidental quits

NEGROS OCCIDENTAL, Philippines – A key ally of Liberal Party (LP) presidential bet Manuel Roxas II has resigned as head of his parallel campaign organization in Negros Occidental, his mother's home province.
Former Governor Rafael Coscolluela quit as provincial chairman of "Friends of Mar and Leni" over conflict with the national headquarters. Struggles over who is running the Roxas campaign – allies or the candidates' family – have slowed down efforts to organize voters at the grassroots, he said.
Coscolluela confirmed his resignation Thursday night, April 14, saying he had "asked to be replaced as chair of "Friends of Mar-Leni" through a letter addressed to Karina David, head of the national non-con (non conventional) unit of Roxas' campaign, on April 12.
He said he does not know who replaced him.
He stressed that his resignation does not mean he is ditching Roxas and running mate Leni Robredo.
"I am not abandoning Mar and Leni. My team has decided to go local and adopt a different approach to addressing issues and concerns, including messaging, to respond more pro-actively and with urgency to relevant feedback from the ground," he said.
He said he wants to run an independent parallel campaign so they will be "more efficient and has more localized approach" because "we need to be able to address the issue from a local perspective."
He added that he wants to do away with the "need to coordinate and marching orders" from the national headquarters.
Coscolluela said that he has yet to talk to Roxas after his resignation, but he earlier told the LP standard-bearer about the operational problems.
He told Roxas: "If you hear me resigned, it doesn't mean I'm leaving the campaign. I will not abandon you."
"We strongly believe that Mar remains the best and only option if we want continued economic growth in the next 6 years and beyond. And together with Leni as his vice president, we will be guaranteed that those belonging to the marginalized sectors will find a champion in her, owing to her track record of helping people who live in the fringes of our society," Coscolluela said.
In 2015, Coscolluela replaced Negros Occidental 3rd District Representative Alfredo Abelardo Benitez as LP provincial chairman after the latter was unceremoniously stripped of his functions before the filing of the certificate of candidacy in October. Benitez eventually quit LP and declared support for presidential candidate Grace Poe.
Coscolluela's designation was only until December 10 after former Manapla Mayor Manuel Escalante was appointed as the LP provincial chairman.
In an interview in February, Coscolluela told Rappler of the conflicts within the campaign team. Asked who was running Roxas' campaign in Negros Occidental, he said, "It is something that we're going to resolve."
He said then: "Right now, there are many separate efforts. We need to establish a more cohesive setup. The danger when you have so many efforts running separately or independently, there are chances of duplication and waste of effort."
The campaign of Roxas and Robredo are run by volunteers, the administration party, and the family, he said.
"It can lead to a little confusion and predictable duplication of effort. It is another aspect we need to address. It's a challenge," he said.
He admitted that it was not clear if the allies or the standard-bearer's family were running the show.
Another challenge they are facing in the campaign is that all materials are produced by the national headquarters, he said.
"There's a slow feedback mechanism when we give our output on materials that are not acceptable in the local," he said.
He said that "all the money for campaign materials is centralized, very little are going down." – Rappler.com
Who won in the 2016 Philippine elections?
Check out the 2016 official election results through the link below:
Check out the 2016 unofficial election results for the national and local races through the links below
For live updates on the aftermath of the May 9 elections, check out our extensive
2016 Philippine elections
coverage!