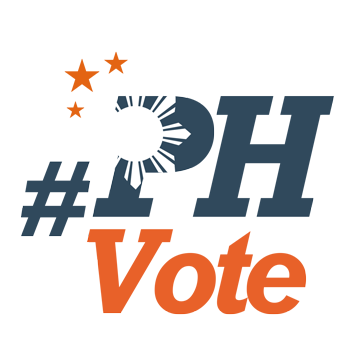 1
Mindanao religious leaders endorse Binay over Duterte

ZAMBOANGA CITY, Philippines – A group of religious leaders from Mindanao endorsed the presidential bid of Vice President Jejomar Binay on Saturday, April 16.
The leaders of the Sabiel Almuhtadeen Foundation-Philippines, Incorporated met with the United Nationalist Alliance standard-bearer in Zamboanga City to present their manifesto of support for his candidacy. The representatives came from Zamboanga City, Basilan, Sulu, and Tawi-Tawi.
The main functions of the foundation, composed of about 1,000 members, include supervising 200 mosques across the country, conducting religious ceremonies, and organizing Islamic seminars and symposia.
"[Binay] can help solve the Mindanao agenda for lasting peace and he can erase the issue of discrimination and injustices against Muslims in the southern Philippines," said the group's secretary-general Sahie Udjah.
"And we know that with his administration, and backed up by his senators-to-be, that the Muslim agenda in Senate or in the House of [Representatives] will be addressed politically, administratively and religiously so that peace in Mindanao will be in the hands of the Filipinos," Udjah added.

Sulu Princess Jacel Kiram, who is advocating the Philippine claim on Sabah, is one of the senatorial bets of UNA.

Udjah said the leaders have "categorically assessed and evaluated" their choice of supporting Binay instead of Davao Mayor Rodrigo Duterte, who hails from Mindanao and is the most preferred candidate in the region.

"If we endorse someone publicly, it isn't for the interest of us Muslims alone, but for the interest as well of the the Lumads and the non-Muslims in the country because we can no longer afford that thousands of filipinos will die extrajudicially or through other means of execution or other means of killing people in disguise of peace," said Udjah.

"We really want to preserve the life of the Filipinos, specifically the Muslims through peaceful way of shaping life, not the peaceful way of killing life," he added.
It was a swipe against Duterte, whom Binay accused of committing extrajudicial killings even after the tough-talking mayor already denied the claim.

Duterte, the current poll frontrunner, has been receiving flak among his presidential rivals over his plan to suppress crime within 3 to 6 months.

'That is anarchy'

Binay once again warned against a Duterte presidency after one religious leader, who asked not to be identified, claimed that his cousin was killed by Duterte's men in 2001 over suspected involvement in illegal drugs. But he conceded that he did not have any evidence to prove his allegation.

Still, the Vice President said this is yet another instance why the people should not allow Duterte to be elected.
"Gawain ho ni Duterte 'yung ganun. All of us, Muslims, Christians, all of us have the moral responsibility na hindi ho maging presidente si Duterte kasi kapag dumating ho ang punto sabi ni Duterte na 'wag kayong magrally-rally sa Davao, ibig sabihin kapag hindi mo sinunod 'yun, papatayin ka noon," said Binay.

(That's the kind of thing Duterte does. All of us, Muslims, Christians, all of us have the moral responsibility to stop Duterte from being president because when we reach a point when Duterte stops people from rallying in Davao, for example, going against that might mean he would kill you.)

"Nakakatakot naman ho 'yun (That's scary). That is anarchy," he added. – Rappler.com
Who won in the 2016 Philippine elections?
Check out the 2016 official election results through the link below:
Check out the 2016 unofficial election results for the national and local races through the links below
For live updates on the aftermath of the May 9 elections, check out our extensive
2016 Philippine elections
coverage!

We keep you informed because you matter
We tell you the stories that matter. We ask, we probe, we explain.
But as we strive to do all this and speak truth to power, we face constant threats to our independence.
Help us make a difference through free and fearless journalism. With your help, you enable us to keep providing you with our brand of compelling and investigative work.
Joining Rappler PLUS allows us to build communities of action with you. PLUS members will receive our editorial newsletters and industry reports, get to join exclusive online conversations with our award-winning journalists, and be part of our monthly events.
Make your move now. Join Rappler PLUS.