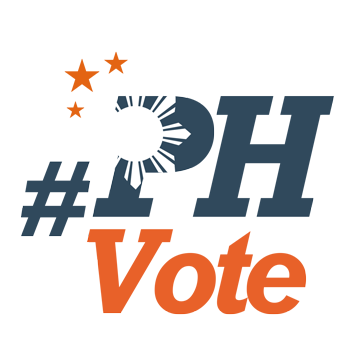 1
Comelec ballot rule may rob voters of right to vote

MANILA, Philippines – The Commission on Elections (Comelec) approved on Tuesday, April 12, an unprecedented rule that allows voters to get replacement ballots if, through no fault of their own, vote-counting machines (VCMs) reject their original ballots.
No less than Comelec Commissioner Christian Lim – who practically runs the 2016 elections as its steering committee head – rejected this rule.
Former Comelec Commissioner Gregorio Larrazabal, the steering committee head for the 2010 elections, even warned that this can rob people of their right to vote if the Comelec runs out of ballots because of this provision.
The new rule is stated in the Comelec's amended general instructions for election inspectors: "No replacement ballot shall be issued to a voter whose ballot is rejected by the VCM, except if the rejection of the ballot is not due to the fault of the voter."
Here's the catch: The number of ballots per precinct will only be as many as the number of voters there. In other words, the ballot-to-voter ratio will strictly be one-is-to-one.
But because the Comelec does not expect a 100% voter turnout, it believes there will be spare ballots that can be used as replacement ballots. In the Philippines' last presidential elections held in 2010, for instance, voter turnout was 75%.
Comelec Chairman Andres Bautista defended the ballot replacement rule. "Ako ang naglagay niyan (I was the one who included that)," he said in a forum hosted by the Philippine Star's Marichu Villanueva on Wednesday, April 13.
Bautista said the Comelec members in 2010, including Larrazabal, and those in 2013, including Lim, were wrong in refusing to issue replacement ballots.
The elections chief explained in Filipino, "If it's not the voter's fault why the machine didn't accept the ballot, why are you gonna penalize the voter?"
'Voter turnout is not 100%'
Bautista continued, "Because it's possible that there was a mistake in the verification of ballots. So again, we have to err on the side of allowing the right of suffrage to be exercised….We also know that the voter turnout is not 100%, so there would be spare ballots."
In citing the verification of ballots, the elections chief was referring to the process by which Comelec personnel test if VCMs would accept each of the 56.77 million ballots printed for this year's elections.
If any ballot fails this verification stage, the Comelec will not allow the ballot to be used in this year's polls. The poll body, in fact, had to reprint more than 730,000 ballots due to various defects.
The Comelec, on April 9, finished ballot printing two weeks ahead of schedule, so this means it has more time for the verification process, which is ongoing until April 25.
Larrazabal, however, questioned the new Comelec rule on replacement ballots.
He told Rappler, "It's difficult to understand the argument that you have to allow ballots to be replaced at the precinct because the ballot given to the voter might be rejected at the precinct because it failed verification."
"That's precisely why there's a verification process after printing, when the ballots are fed into a VCM before being packed and sealed," he said.
Comelec's Lim: 'I don't agree'
Larrazabal also wrote Bautista about the replacement ballots on Thursday, April 14.
In his letter to Bautista, Larrazabal said the new rule "is a good innovation in the procedures."
"However, the concern is that there are no protocols, guidelines, or limitations that will provide the basis for the Board of Election Inspectors (BEI) in the implementation of the said provision," he said.
Larrazabal cited an example during Wednesday's forum attended by Bautista.
He said on Wednesday: "The problem here is, if you have 800 voters, and 700 voters appear, then 120 voters ask for a replacement ballot, at the end of the day, if someone goes there at 4 o'clock and the BEI would say, 'Sorry, we've run out of ballots,' what happens? So now you disenfranchise the voter also."
Bautista answered Larrazabal: "If there are 100 ballots rejected by the machine, oh, 'Houston, we have a problem.' This has to be, again, a very small exception."
Lim, for his part, said of the new rule on replacement ballots: "I don't agree with that provision."
The most senior Comelec commissioner in terms of years in office, Lim on Friday, April 15, said he was on official business when 6 of 7 Comelec commissioners approved the new rules.
Asked why he is against the ballot replacement rule, Lim declined to answer because, according to him, he doesn't want to teach people how to cheat.
Observers, however, have warned that politicians can use the ballot replacement rule to their advantage in this year's elections.
This could happen if they instruct their supporters to get replacement ballots so that there would be no ballots left for their rivals' sympathizers. All they need to do is come to the polling precincts early, make sure their ballots are rejected by the VCMs, then ask for replacement ballots.
Larrazabal also told reporters, "If your ballot is rejected 4 times, chances are, you will not admit that it's your fault even if you did something wrong in filling up the ballot."
While drawing flak over replacement ballots, the Comelec is being questioned for other new rules promulgated only on Tuesday, April 12. This, nearly a month after the Supreme Court on March 17 required the Comelec to issue voting receipts – the ruling blamed by the poll body for many delays. (READ: Why SC denied Comelec appeal vs vote receipts)
One of the Comelec's new rules says it's an election offense to make "frivolous objections" over the way vote-counting machines read their votes, as shown by voting receipts. Lim also said he disagrees.
The Comelec has only 3 weeks to go before the May 9 elections. – Rappler.com
Who won in the 2016 Philippine elections?
Check out the 2016 official election results through the link below:
Check out the 2016 unofficial election results for the national and local races through the links below
For live updates on the aftermath of the May 9 elections, check out our extensive
2016 Philippine elections
coverage!

We keep you informed because you matter
We tell you the stories that matter. We ask, we probe, we explain.
But as we strive to do all this and speak truth to power, we face constant threats to our independence.
Help us make a difference through free and fearless journalism. With your help, you enable us to keep providing you with our brand of compelling and investigative work.
Joining Rappler PLUS allows us to build communities of action with you. PLUS members will receive our editorial newsletters and industry reports, get to join exclusive online conversations with our award-winning journalists, and be part of our monthly events.
Make your move now. Join Rappler PLUS.