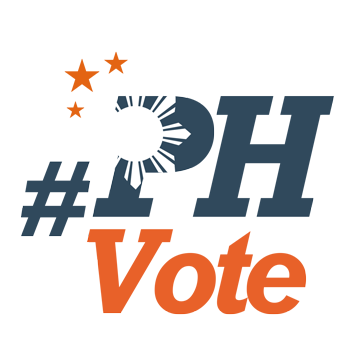 1
Duterte to Australia on rape joke: 'Stay out'

BACOLOD CITY, Philippines – "Stay out."
This was the message of Davao City Mayor Rodrigo Duterte to the Australian government after the latter condemned his joke about the rape incident involving an Australian missionary in 1989.
He was reacting to the statement of Australian Ambassador to the Philippines Amanda Gorely that "rape and murder should never be joked about or trivialized."
When pressed for a reaction on Monday, April 18, Duterte dismissed it as politics.
"Stay out, Australian government, stay out," the leading presidential candidate said.
Duterte got the ire of many sectors after he joked about the 1989 rape incident at a Quezon City campaign rally on April 12. The issue blew up after a video of his speech was uploaded on YouTube on April 17.
'I wasn't insulting the Australian woman'
On Monday night, Duterte said he was limiting his apology to the hostage-taking incident that happened when he was local chief executive.
In his Monday interview with reporters, he indicated that the draft statement of apology prepared by his public relations group included an apology to the rape and murder victim, Australian missionary Jacqueline Hamill, but he discarded it.
"My publicist in Davao prepared a statement of apology and I said I will not read it because it is wrong. I was not insulting the Australian woman. I was derogating the act of rape. For me, it's a slang," he said.
On Tuesday, Duterte finally issued an apology to the Filipino people for his rape remark. It did not include a direct apology to the late rape victim, who was the subject of his joke.
During his Monday chat with reporters here, Duterte again explained his "joke" that the rapists should have let him, as mayor, have a go at Hamill first was "not a slur" but "street slang."
He added: "I was belittling their manhood….'Mas nauna pa kamo sa mayor' was not a slur but a slang. Street slang; it was a Tagalog slang for everybody. Minamaliit ko 'yung tao, na parang sino kayo na pa-rape-rape, putang ina 'nyo….As a matter of fact because of the rape, I killed the 16 rapists. Ako 'yung nauna. Look. when I said I give the orders to shoot to kill, what else would you make?"
(I was belittling their manhood....'You did it ahead of the mayor' was not a slur but a slang. Street slang; it was a Tagalog slang for everybody. I belitted them, like saying, who are you to rape? You sons of bitches....As a matter of fact, because of the rape, I killed the 16 rapists. I was first. Look. when I said I give the orders to shoot to kill, what else would you make?)
He reiterated it was just slang, "Do not interpret it the other way."
Duterte repeated that when he held the body of the 3-year-old boy who was among those killed in the incident, he "went blank. All I have is hate for the criminals."
"Sabi ko (I said), follow me. I emptied my gun, one magazine lang (only)....Patay (Dead). I assumed the responsibility of the incident legally or otherwise," Duterte said.
He repeated what he said over the weekend, that he didn't care if the controversy would affect his presidential bid. "I bind myself with what I do. If it is not acceptable to cultured people, let it be. If it would mean my defeat in the election, so be it."
Sara Duterte: 'I was a rape victim'
Meanwhile, Duterte's daughter Sara, who joined him in his sortie in the city, posted on her Instagram account that she was also a rape victim but she would still vote for the mayor.
"People are asking me to explain my side and comment on the joke. But it (rape) happened a long, long time ago," she added.
This would make the former mayor the second self-confessed victim of sexual abuse in the Duterte family, after her father.
When he came under fire for cursing Pope Francis, Duterte revealed that he was a victim of sexual abuse by a Jesuit priest, now deceased.
Duterte's disclosure was in response to the admonition of the Catholic Bishops' Conference of the Philippines over his Pope Francis remark. He challenged Catholic bishops to answer for sexual abuses of priests. – Rappler.com
Who won in the 2016 Philippine elections?
Check out the 2016 official election results through the link below:
Check out the 2016 unofficial election results for the national and local races through the links below
For live updates on the aftermath of the May 9 elections, check out our extensive
2016 Philippine elections
coverage!