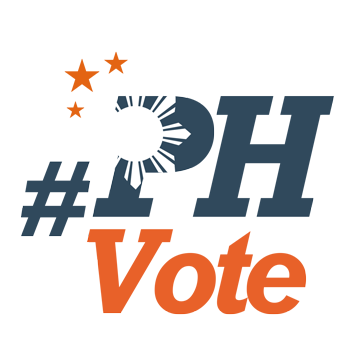 1
Fixing traffic: Are presidential bets proposals viable for PH cities?

MANILA, Philippines – The monstrous traffic jams in Metro Manila and the lack of reliable public transport in other Philippine cities have become an electoral issue. The 5 candidates for the presidency are being asked about their plans and policies to address the problem that is costing the Philippines billions in productivity losses.
The candidates are unanimous in promising a working and efficient mass transit system and investing in additional infrastructure to solve the congestion problem – not just in Metro Manila, but in other highly urbanized cities in the country.
Most of the candidates have promised to expand the railway system. Davao City Mayor Rodrigo Duterte, for instance, said he plans to have 3 major railways built, while Vice President Jejomar Binay has vowed to revive the government-run Philippine National Railways (PNR). (READ: Plans and promises: Presidential bets on transportation, infrastructure)
University of the Philippines professor and former National Center for Transportation Studies (NCTS) director Jose Regin Regidor commended the candidates for their plans to improve transport outside the capital region. He pointed out that it was high time for highly urbanized cities like Cebu and Davao to develop a mass transit system of their own.
But, he said, candidates should first study which kinds of systems and public transport reforms are suitable in each Philippine city, and how they plan to resolve the challenges that would come up when implementing these reforms.
Study ridership, viability
In Cebu, for instance, the construction of the Philippines' first-ever bus rapid transit (BRT) system would have a social impact on jeepney operators and drivers. While a number may be taken in as BRT drivers and maintenance workers or as drivers along jeepney feeder routes, many others stand to lose their source of livelihood.
In Davao, Regidor said, the Asian Development Bank had recommended a similar BRT system.
While candidates seem to favor rail systems, Regidor said these proposals should also consider whether there are enough riders in a given area to make the system economically viable, and whether the government can afford such a high-investment system.
"When they promise urban transporation systems, ang tanong ay, ano ba'ng suitable para sa mga cities? What are they promising? Kasi ngayon parang ang nangyayari, promise ako ng LRT (light rail transit) dito, promise ako ng LRT doon. Bagay ba talaga ang LRT o baka kailangan mo lang talaga i-upgrade 'yung road public transportation?" he said.
(When they promise urban transportation systems, the question is, what's suitable for the cities? What are they promising? Because right now what's happening is that they're promising LRT lines here and there. Is that really suitable, or maybe you just need to upgrade road public transportation?)
"In most cities, even those abroad, you'll see that they did not go the way of rail immediately. Perhaps buses first," he added. (READ: To improve traffic in 2016, DOTC to overhaul bus, jeep systems)
Metro Manila is currently trying this tack – following the lead of Seoul's successful bus reform program – with the launch of point-to-point express buses along the major thoroughfare EDSA.
By skipping stops, the buses shave several minutes off passengers' travel time. But transport experts say that the amount of time saved could be drastically improved if the buses ran on dedicated, exclusive lanes, similar to a BRT setup.
Some candidates, like administration standard-bearer Manuel Roxas II, has proposed fixing the bus system as a solution to the traffic jams in the metro. Roxas said he wants to terminate bus franchises and bid them out, so that only one operator will take charge of a specific route. He also plans to abolish the "boundary system" and have bus drivers be paid fixed wages.
Regidor said this was a "radical" proposal that would require political will to be fully enforced.
"It's like a reboot...and the drivers' jobs will be affected. But then there are many bus drivers who shouldn't be driving in the first place," he said in Filipino.
Viable to go rail?
Among the candidates, Duterte has some of the most ambitious rail plans: he wants to have lines built connecting Manila to Bicol, Manila to Batangas, and a rail system in Mindanao that would run 2,000 kilometers, according to his running mate, Senator Alan Peter Cayetano.
Regidor said that proposals to build inter-regional railway systems would be more viable if both passengers and freight would be carried along these lines.
Of the 3 proposed rail systems, the rehabilitation of the existing PNR would be more feasible, he said.
Both Duterte and Binay said they want to revive the line going to Bicol – dubbed the "Bicol Express" line – which had been discontinued due to portions needing repair.
But the state-run train line is also suffering increasing losses and lack of funds, even as it continues to ferry more passengers.
For Regidor, the PNR has a lot of potential because the system is already in place, and can even be overhauled and revived within the 6-year term of the next president.
"The residential areas in the south have gotten bigger, and the PNR right of way is there, the stations are there. If you are able to develop the station plaza, secure the line, improve the tracks, lengthen the trains, a lot of people will be using it because it's convenient," he said.
But the PNR badly needs a huge infusion of resources, and the leadership of competent managers, to make this happen.
"The question is, is your administration willing to pour money into this? Because for railway development, particularly long-distance rail, inter-regional rail systems, you have to pour in a lot of money because you're also trying to change the commuting mindset of passengers," he said.
Regidor, however, is not convinced that a rail system would be viable in Mindanao, at least for now. He said this network may end up underutilized, with more vehicles such as trucks and buses using the highways instead. Logistics hubs in Mindanao are also concentrated in cities, which do not fall along the railway network.
But he acknowledged that it was a chicken-and-egg scenario: the logistics hubs won't be reoriented without a rail system, but it would also not be viable to construct one at present because of the current setup.
"You have to balance it. A very expensive railway network like that, you're better off developing urban transit because that is more urgent and that will generate revenue," he said.
First 100 days
While the candidates have reiterated the same proposals to solve traffic, Regidor said none have presented plans on sustainable transport measures, such as support for walking and cycling.
The presidential bets are expected to be supportive of these environmentally-friendly measures, but Regidor wanted details: will they build bikeways, or expand sidewalks? Will they provide incentives for switching to green transport such as electric vehicles, like how it is done in other countries?
He also said that the candidates' promises of infrastructure should be complemented by details of their policies – something which they could readily implement in the first 100 days of their presidency.
Regidor cited how, during the start of this Aquino administration, the President promised a highly-publicized no wang-wang policy. That changed the way people behaved when they heard sirens, knowing that it no longer meant a power-tripping politician, but signified a real emergency, Regidor said.
During the first 100 days in office, the new president could intervene in the long-running license plates problem, Regidor said.
The new president could also declare who they will assign to sensitive government positions affecting transportation and infrastructure projects: the Department of Transportation and Communications, the Department of Public Works and Highways, and the National Economic Development Authority.
"You have to have competent people in place," he said. – Rappler.com
Read more from this series:
Who won in the 2016 Philippine elections?
Check out the 2016 official election results through the link below:
Check out the 2016 unofficial election results for the national and local races through the links below
For live updates on the aftermath of the May 9 elections, check out our extensive
2016 Philippine elections
coverage!