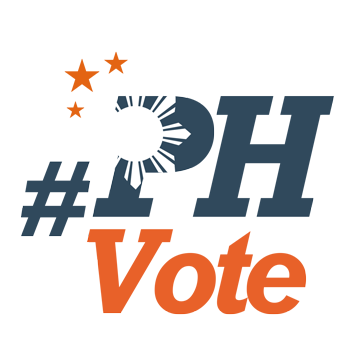 1
Marcos courts Misamis Oriental with track record, unity plea

MISAMIS ORIENTAL, Philippines – Thousands of Gingoog City residents came out to see vice presidential candidate Ferdinand "Bongbong" Marcos Jr speak about his promise of national unity and social change on Thursday afternoon, April 21.
Gingoog City is the bailiwick of the administration-allied Guingona family. Reelectionist Gingoog City Mayor Marie Guingona is the sister of Senator Teofisto Guigona III of the ruling Liberal Party, while their mother is running for vice mayor.
The city, with a population of 200,000, is dominated by the ruling party but residents lined up the streets to cheer for Marcos as his motorcade made its way through the national highway. Motorists honked their horns to acknowledge his presence.
No local officials joined his motorcade.
At the inauguration and blessing of a volunteer center, people milled around Marcos as if he were a celebrity. At the city's public market, close to 5,000 people came to see his pocket rally to give him a warm welcome.
Platform
Marcos narrated his experience as an elected official in the government, beginning as Ilocos Norte vice governor when he was 23 years old, in 1981. He was governor from 1983 until his father was ousted by the EDSA People Power Revolution in 1986.
He was elected representative of the Second District of Ilocos Norte in 1992, then went back to being governor to serve 3 consecutive terms beginning 1998. After returning to the House of Representatives, he made a successful bid for the Senate in 2010.
"With my experience, perhaps I wouldn't be ashamed to come to you and seek your help, that with my 27 years in public service, I am ready to become the vice president," Marcos said.
As in other campaign rallies, the senator said he is campaigning for unity and social change, noting that after 30 years – referring to the time his father was ousted from power – Filipinos continue to be stalked by the same problems "with no solution in sight."
He cited problems in Mindanao, for example, including the persistent power outages. "These problems persisted for the last 30 years, So what went wrong? Us Filipinos are well respected for our skills, dedication and hard work," Marcos said.
Marcos said politics is the root of all woes of Filipinos. "Our leaders, instead of uniting us, instead of binding us, we were divided, our society is pulled apart, and this is done solely because of politics," he said.
'Comelec must set rules'
In a press conference held before his campaign in this city, Marcos also called on the Commission on Elections (COMELEC) to lay down the rules in cases where there are discrepancies in the vote receipts from the actual votes cast.
Marcos made the call in the light of mounting reports over alleged discrepancies in vote receipts in the ongoing overseas absentee voting.
He also mentioned a video that went viral over social media showing an overseas Filipino worker (OFW) alleging that her voter receipt did not reflect Marcos as her candidate for vice president. Another candidate's name allegedly appeared instead.
"The OFW, who is from Laoag City, said she complained to the election officer but she was told that a voter is only entitled to one ballot," Marcos said.
"This is a very serious matter which the Comelec should look into. And if this is happening in OAV, how can we be sure that it will not happen on May 9? It is therefore important that the Comelec releases clear guidelines if the same problem occurs on election day," he added.
Marcos is the current poll front-runner among vice presidential candidates. – Rappler.com
Who won in the 2016 Philippine elections?
Check out the 2016 official election results through the link below:
Check out the 2016 unofficial election results for the national and local races through the links below
For live updates on the aftermath of the May 9 elections, check out our extensive
2016 Philippine elections
coverage!