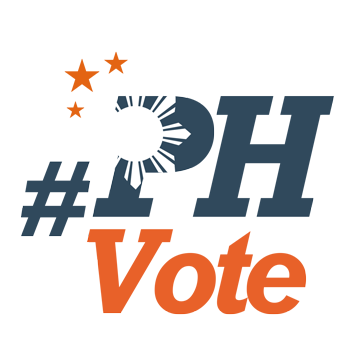 4
Duterte survives 'rape comment', tops Pulse Asia poll

MANILA, Philippines (3rd UPDATE) – If trends continue, he may well be the next Teflon president. Even after his controversial comment on rape, Davao City Mayor Rodrigo Duterte is the favored presidential bet of 35% of registered voters nationwide.
The latest results from Pulse Asia Pulso ng Bayan nationwide survey show Duterte is the top choice in Metro Manila (40%), Mindanao (58%), and is popular across all socio-economic classes – favored by 43% among the well off and 40% among the poor. 32% of those who belong to class D also want him to be president.
Senator Grace Poe is second with a voter preference of 23%, while former interior secretary Manuel "Mar" Roxas and Vice President Jejomar Binay share third place with 17% and 16%, respectively.
Only 2% of registered voters said they want Senator Miriam Defensor-Santiago to win as president. The percentage of undecided voters stands at 5%.

The Pulse Asia survey was conducted from April 16-20, 2016. This period covered Duterte's comment on rape during a campaign sortie and the final decision of the High Court throwing out all motions for reconsideration on its earlier ruling regarding Poe's presidential run.
The conduct of the survey (which had a sample of 1,800 registered voters of 18 years and above, with biometrics) also coincided with the clash between protesters and police in Kidapawan City, Cotabato Province on April 1, and the hacking of the Comelec website.
In this latest survey, the Davao City mayor (32%) and Roxas (27%) are the favored candidates in the Visayas. In the rest of Luzon, Poe (28%), Binay (23%) and Duterte (22%) are preferred.
Pulse Asia said levels of non-support for any presidential bet range from 3% in Mindanao to a high of 9% in the rest of Luzon. Among socio-economic classes, 4% in Class E have no choices, while a much higher 11% among Class ABC are not supporting anyone for president.
The Pulse Asia Research Inc poll also showed Senator Ferdinand "Bongbong" Marcos leading the vice presidential race, with his 29% rating. Administration presidential candidate Leni Robredo was second with 24%.
Comparative results
In a previous March 8-13 survey of Pulse Asia commissioned by ABS-CBN, Duterte registered a preference rating of 25% compared to Poe's 26%. The two were practically tied.
Duterte gained 10 percentage points from the March survey, while Poe dropped by 3 percentage points. Roxas also dropped by 3 percentage points, while Binay dropped even more, by 6 percentage points.

Duterte's biggest gain among geographic areas was in the Visayas, the bailiwick of Roxas. He further consolidated support in Mindanao, his area of strength. He also drew more supporters in the National Capital Region. Compared to the last survey, he also gained more voters across all socio-economic classes.
For her part, Poe's biggest drop was in the Balance of Luzon, where she dropped by 6 percentage points. Compared to the previous survey, she also lost supporters among the ABC and E classes. Roxas, on the other hand, dropped the most in his own turf, the Visayas (-9 percentage points), and among Class E (-12 percentage points).
Geographically, Binay's biggest losses were in Metro Manila and the Visayas. He also suffered from drops almost equally across all socio-economic classes.
Second choices
If the voter's first choice for president does not push through with his or her candidacy for whatever reason, Poe will be the main beneficiary, as 32% of registered voters said they would instead vote for her.

Binay (16%), Duterte (14%), and Roxas (13%) are the alternative presidential bets. Santiago is the second choice for president of 6% of registered voters.
Almost two out of 10 registered voters, about 19%, would not vote for any other candidate if their preferred candidate withdraws or does not pursue his or her candidacy.
As an alternative preferred presidential candidate, Poe leads the rest except in Metro Manila. She is the top second-choice preference in the rest of Luzon (32%), the Visayas (36%), Mindanao (34%). The same preference holds for all socio-economic classes (30% to 43%).
In Metro Manila, 29% said they do not have a second choice for president, while 26% said they wanted Poe as their alternative candidate. Non-support is more pronounced also in Metro Manila than in other geographic areas.
Pulse Asia said the survey had a ±2.3% error margin at the 95% confidence level. At the geographic areas, the poll registered a ±6.5% error margin for Metro Manila and ±3.5% for the rest of Luzon, ±5.2% for the Visayas, and ±4.7% for Mindanao.
Elections on May 9 are less than two weeks away. – Rappler.com
Who won in the 2016 Philippine elections?
Check out the 2016 official election results through the link below:
Check out the 2016 unofficial election results for the national and local races through the links below
For live updates on the aftermath of the May 9 elections, check out our extensive
2016 Philippine elections
coverage!