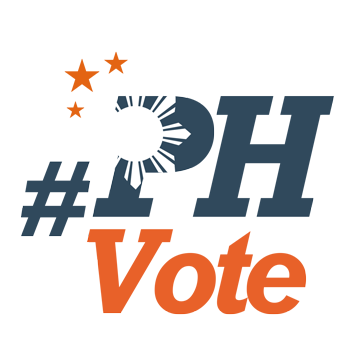 1
Mall voting would've shown ideal polls – Comelec chair

MANILA, Philippines – A day after 3 of his colleagues turned their backs on his proposal, Commission on Elections (Comelec) Chairman Andres Bautista defended mall voting on Wednesday, April 27, as the ideal way to hold elections in the Philippines.
The Comelec voted 4-3 on Tuesday, April 26, against turning a number of malls into polling precincts for the May 9 polls.
Bautista said other commissioners voted against the proposal because the law prohibits the transfer of precincts less than 45 days before elections.
Mall voting was a pet project of Bautista, a Harvard-trained lawyer who once led the group that runs Shangri-La hotels and resorts in the Philippines.
"Mall voting would have shown how elections should be conducted in the Philippines," Bautista said in a 30-minute news conference on Wednesday.
He added that mall voting, in a way, "is a pilot project because we also want to see whether we can use it for future elections."
Bautista also said mall voting is done in other parts of the world.
Asked about how he feels about the Comelec decision on mall voting, Bautista said, "Medyo nasasayangan, nanghihinayang." (I feel it's a loss.)
The 3 officials who reversed their positions on mall voting this year were Comelec Commissioners Christian Lim, Arthur Lim, and Luie Guia.
The 3 commissioners had reportedly favored mall voting in a meeting on March 10.
Comelec Commissioner Rowena Guanzon used to be the only poll official against mall voting.
Mall voting 'overtaken by events'
Referring to the March 10 meeting where Comelec commissioners approved Bautista's proposal, Arthur Lim confirmed, "It was quite clear that I favored mall voting as of that date."
"Mall voting is a very good project. I favored it because, for one, I am a senior citizen already as you may see," he said in a separate interview with reporters.
At the same time, however, he said the law prohibits the transfer of voting precincts "within 45 days before elections."
Arthur Lim said: "The project was overtaken by events. When it was approved on March 10, before the 45-day ban, unfortunately it was not implemented at once. So there will be doubts if it is legal or not."
Arthur Lim said the Comelec cannot afford another Supreme Court case over mall voting.
He was the Comelec's lead counsel in the case it lost against presidential candidate Senator Grace Poe.
"Personally I cannot afford to take the risk na baka ma-nullify na naman 'yan ng Supreme Court. Dapat nag-iingat tayo. And the votes, if nullified, 250,000 votes, biruin 'nyo kung ma-nullify 'yan. Kung ma-nullify ang voting sa mall, manu-nullify 'yung 250,000 votes," the Comelec commissioner said.
(Personally I cannot afford to take the risk that it would be nullified again by the Supreme Court. We should be careful. And the votes, if nullified, imagine 250,000 votes, imagine if those will be nullified. If mall voting is nullified, the 250,000 votes will be nullified.)
Bautista: 'Ako kasi kailangan maayos e'
Bautista, for his part, said his colleagues probably have a different view on how to run elections.
"'Yung mga ibang kasama, ang kanilang gusto, basta magkaroon ng eleksyon, kahit na anong eleksyon. Ako kasi kailangan maayos e, maayos ang eleksyon, credible," the elections chief said.
(That's probably the difference between my point of view and that of my colleagues. My other colleagues just want to hold elections, any kind of elections. For me, it has to be orderly, orderly elections, credible.)
Bautista also stressed, "Hindi nakaka-distract ang mall voting." (Mall voting is not distracting.)
To drive home his point, the Comelec chairman said all committees under him managed to finish their duties even while working on mall voting.
He cited the printing committee that was able to print all 56.77 million ballots for this year's elections in record speed.
He also said that under the education and information committee, he and Comelec Spokesman James Jimenez continue to coordinate with the media on election concerns.
Earlier, former Comelec commissioner Gregorio Larrazabal and the Parish Pastoral Council for Responsible Voting already questioned Bautista's mall voting proposal. – Rappler.com
Who won in the 2016 Philippine elections?
Check out the 2016 official election results through the link below:
Check out the 2016 unofficial election results for the national and local races through the links below
For live updates on the aftermath of the May 9 elections, check out our extensive
2016 Philippine elections
coverage!