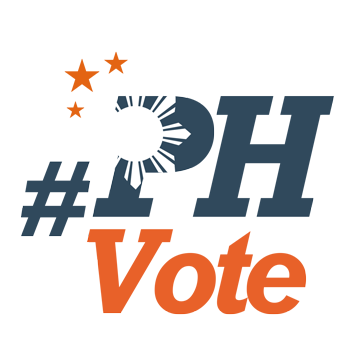 2
Back to the bailiwick: Binay woos core votes in Laguna
Vice President Jejomar Binay returns to Laguna, the 4th most vote-rich province in the country.
He relies on allies like dismissed Laguna Governor ER Ejercito and boxing superstar and Sarangani Representative Manny Pacquiao to deliver votes for him there.
Mara Cepeda reports. – Rappler.com

Less than 2 weeks away before the elections, Vice President Jejomar Binay returns to Laguna.
This time, he is joined by boxing superstar and Sarangani Representative Manny Pacquiao.
Laguna is considered one of his bailiwicks. There, the United Nationalist Alliance standard-bearer repeats his promises to his supporters.
JEJOMAR BINAY, PRESIDENTIAL CANDIDATE: We will allocate budget so more of our poor countrymen will have their own decent homes. In health, first of all, no one would die because they are poor. Everyone will get free medicines and services from the hospital. That is what you will experience under a Binay administration.
Binay says he will select experienced public servants for his Cabinet, like reappointing ex-finance secretary Gary Teves and former trade secretary Peter Favila.
He also plans to appoint PAG-IBIG president Darlene Berberabe as the next education secretary.
The words are familiar because Binay already delivered similar statements during the third presidential debate in Pangasinan.
Political analysts say Binay wooed his core supporters during the last presidential debate but he supposedly failed to convince the undecided and so-called soft voters of the 2016 elections.
Dismissed Laguna governor ER Ejercito, who is seeking reelection under UNA, says Binay returned to the province 11 days before the elections to build on his core votes here.
ER EJERCITO, LAGUNA GUBERNATORIAL CANDIDATE: We were able to tour all 674 barangays. We were able to host boodle fights in all markets. They have big faith on the Vice President because in Makati, life is good. In Laguna and in the Philippines, life will be better through Jojo Binay.
Pacquiao, who's on the campaign trail with Binay for the first time, tells the crowd that the former presidential front-runner can fulfill his promises.
MANNY PACQUIAO, SENATORIAL CANDIDATE: I believe in Vice President Binay. If he becomes president, I don't believe that we won't feel the pulse of the poor people. Let's not just vote for him but let's also campaign for him some more. Let's help him win.
But things are different now, as both Binay and adminstration standard-bearer Mar Roxas trail behind Davao City Mayor Rody Duterte and Senator Grace Poe in the latest surveys.
Days before the May 9 polls, can Binay's anti-poverty message stick? Will strengthening his core votes be enough to make him the next president of the country?
Mara Cepeda, Rappler, Laguna
Who won in the 2016 Philippine elections?
Check out the 2016 official election results through the link below:
Check out the 2016 unofficial election results for the national and local races through the links below
For live updates on the aftermath of the May 9 elections, check out our extensive
2016 Philippine elections
coverage!