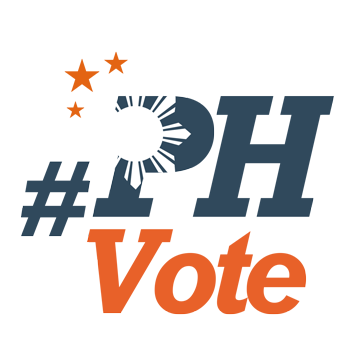 2
On Labor Day, Binay vows 12 million jobs by 2022
BATAAN, Philippines – Vice President Jejomar Binay reveals his plan to provide jobs to millions of Filipinos as he campaigns in Bataan on Labor Day, May 1.
How will he turn this into reality?
Mara Cepeda reports. – Rappler.com

Twelve million jobs by 2022. As the nation commemorates Labor Day, Vice President Jejomar Binay bares his ambitious job generation plan.
On May 1, the United Nationalist Alliance standard-bearer campaigns in Mariveles, Bataan. It's a sister city of Makati, where Binay was mayor for 21 years.
Binay says that his presidency will generate two millions jobs annually, totalling 12 million at the end of his term.
JEJOMAR BINAY, PRESIDENTIAL CANDIDATE: Under Jojo Binay, many will have jobs. Why? There will be a lot of foreign investors. They will provide employment in the sectors of agriculture, export, manufacturing, tourism, and BPO.
Binay also vows to spend at least P950 billion to P1 trillion every year for infrastructure projects.
But this job generation plan is not unique to Binay.
At least two other presidential bets – Liberal Party standard-bearer Mar Roxas and Senator Grace Poe – have promised to create one million jobs every year as well.

For Binay, the 21 years he spent as Makati mayor set him apart from his rivals.
JEJOMAR BINAY, PRESIDENTIAL CANDIDATE: The people of Makati love Jojo Binay. Why? Everything that Jojo Binay promised came true. That's why I'm telling you: the lives of every Filipino will improve. Jojo Binay will make that happen.
The Vice President also reiterates his stance against contractualization.
JEJOMAR BINAY, PRESIDENTIAL CANDIDATE: There are two kinds: there's the job order that is prohibited. Whatever happens there, the employee must receive continuous benefits because usually these are removed after 4 to 5 months. Independent contractors are legal, but there's a problem when the contract ends after 6 months. The independent contractor should also continue providing benefits to workers.
As of January 2016, the unemployment rate in the country is at 5.8%, down from 6.6% from a year ago.
Filipino workers continue to face a number of issues, incuding low wages, high cost of living, poor working conditions, and unstable employment.
Eight days before the elections, Binay vows that only he can address these problems.
Mara Cepeda, Rappler, Bataan.
Who won in the 2016 Philippine elections?
Check out the 2016 official election results through the link below:
Check out the 2016 unofficial election results for the national and local races through the links below
For live updates on the aftermath of the May 9 elections, check out our extensive
2016 Philippine elections
coverage!