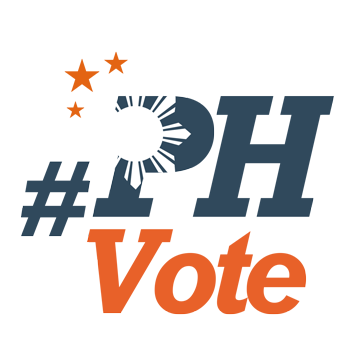 1
Radio broadcaster's car riddled with bullets in Zamboanga del Norte

ZAMBOANGA DEL NORTE, Philippines – Two armed men shot at the car of a local radio commentator early Monday, May 2, with Sindangan Mayor Nilo Florentino Sy accused of ordering the shooting.
Rogelio D. Carbo, known as "Doctor X" on his radio program here and in Dipolog City, said that a couple of minutes after starting his 6:30 am program, two armed men riding in tandem on a motorcycle riddled his car with bullets.
"The armed men might have thought I was still inside my car. First they fired at the windshield directly at the driver's seat, and at the window left of the driver," Carbo recalled.
Police recovered 11 empty shells and 5 slugs from a .45 caliber pistol. Carbo said he has not received any death threats, but blamed Sy for the shooting, saying the mayor has long been the subject of commentaries that are harming his candidacy.
But Sy, who is seeking reelection under the Liberal Party, dismissed Carbo's allegations.
"I don't have any reason to kill him. It's barely a week before election day and I am leading by 5 votes for every vote of my rival."
The Sindangan mayor also accused his rival, Clint Macias, of hiring Carbo to destroy him. He claimed that the shooting was a "drama staged by Carbo and Macias to get sympathy votes."
But Carbo denied this.
"Macias is just one of my many sponsors, which include the 6 councilors running under the group of the mayor. It is just that Sy has been at the center of my commentaries, and the Sindangan police chief, for the unsolved killings here," Carbo said.
He added, "Nobody in his right mind would hire a gunman to shoot his own car."
Police Superintendent Stephen Daang, Sindangan police chief, admitted that 10 killings have remained unsolved since last year. Six of these were drug-related killings, while others were summary executions.
The last shooting happened in December last year, when a teacher was shot to death. The victim's father accused Sy of being behind the killing of his son because he was a leader of Macias' political rival.
Daang said that since January this year, no cases of election-related violence have been recorded in Sindangan.
"We don't consider the shooting of Carbo's car this morning as election-related because he is not running for any electoral post. There is a strong possibility that it could be work-related because there are a lot of people who are angry at Carbo," Daang said.
Asked if the mayor is a suspect, Daang replied, "That is far from the angles we are pursuing so far." – Rappler.com
Who won in the 2016 Philippine elections?
Check out the 2016 official election results through the link below:
Check out the 2016 unofficial election results for the national and local races through the links below
For live updates on the aftermath of the May 9 elections, check out our extensive
2016 Philippine elections
coverage!