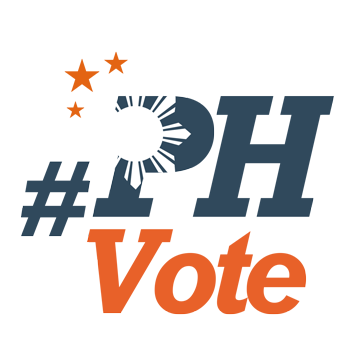 1
Binay in Western Visayas: 'I have many silent supporters here'

MANILA, Philippines – Six days before the elections, Vice President Jejomar Binay campaigned in Western Visayas, the turf of his rival Liberal Party (LP) standard-bearer Mar Roxas.
"Marami ritong silent supporters namin. Kailangan pumunta rito para makita nila na wala kaming iwanan. Hindi namin sila pababayaan," the United Nationalist Alliance (UNA) told reporters in San Jose, Antique on Tuesday, May 3.
(I have many silent supporters here. We need to go here to show them that I'm not leaving them. I'm not going to disregard them.)
Apart from Antique, Binay also did his rounds in Roxas City in Capiz as well as Kalibo and Banga in Aklan.
In Roxas City, Binay met with the leaders of his local "parallel groups," the umbrella term for non-partisan organizations who are campaigning for the Vice President. (READ: CAMPAIGN NOTES: Binay's 'personal' political machinery)
"Basta ang pinunta ko rito ay 'yung aming supporters. They need some morale boosting. Hindi kami 'yung tipo na 'yung leadership ay pinapabayaan ang mga tao namin sa field," added the Vice President.
(I went here for my supporters. They need morale boosting. We're not the type of leadership that leaves their people behind on the field.)
Antique, Capiz, and Aklan are all part of Western Visayas, home to about 4.24 million registered voters for the May 9 elections.
The region is considered a bailiwick of the ruling administration party and Roxas, who hails from Capiz and nearby Negros Occidental.
Binay lost the vice presidency to Roxas in Western Visayas during the 2010 elections. Roxas garnered 1,808, 541 votes against the 566,181 votes of Binay, who was still the overall victor of the vice presidential race then.
Things are different for the 2016 elections, however – both Binay and Roxas are trailing behind survey front-runner Davao City Mayor Rodrigo Duterte and second placer Senator Grace Poe.
Despite their election poll performances, Binay and Roxas maintain that their respective political machineries would deliver votes for them on election day.
On Tuesday, Roxas was also in Iloilo, where he told the media that the momentum is on the side of LP.
Binay's promises
In Antique, Binay said Filipinos can expect the end of "selective justice" during his presidency.
"'Pag si Jojo Binay ang nanalo, tama na 'yung selective justice. Tama na 'yung vindictiveness. Ako, I would be leading a healing administration," said the Vice President.
(If Jojo Binay wins, it will be the end of selective justice. No more vindictiveness. I would be leading a healing administration.)
It was a swipe against the Aquino administration, whom Binay has repeatedly accused of political persecution over the multiple corruption allegations that has been thrown at him since 2014.
The accusations against Binay were a subject of a yearlong Senate probe, one that eventually took its toll on the Vice President and heavily affected his election survey ratings.
The Vice President also reiterated his promise that Filipinos' lives would improve if he wins as president.
"Pero more than anything, sa pamumuno ni Jojo Binay, aangat ang buhay ng bawat Pilipino – pangako na nagawa ko na sa Makati (But more than anything, under Jojo Binay, the lives of Filipinos will be better – a promise I already fulfilled in Makati)," said Binay, former Makati mayor for 21 years.
A hit vs Duterte again
He also took a jab against Duterte, whom the Vice President has accused of committing extrajudicial killings.
"Hindi po ako magpapapatay ng tao. Hindi ako titingin sa patay, 'Naku, ang ganda pala nito. Sana ako naka-rape nito.' Hindi ko gagawin yan. Hindi ang solusyon sa kahirapan ay pagpatay. Ang solusyon ay bigyan ng magandang serbisyo ang bawat Pilipino," said the Vice President.
(I won't kill people. I will not look at a dead person and say, 'Wow, she is beautiful. I wish I was able to rape her.' I will not do that. Killing is not the solution to poverty. The solution is providing good services to every Filipino.)
Binay, Roxas, and Poe have all warned voters against a Duterte presidency, saying that the tough-talking mayor would tolerate vigilanteism in order to fulfill his plan to suppress crime within 3 to 6 months.
The three candidates also criticized Duterte for joking about the rape-slay of Australian lay missionary Jacqueline Hamill in 1989. (READ: Binay urges Duterte: 'Seek immediate psychiatric help')
The tough-talking mayor from Davao is currently dealing with allegations that he secretly kept millions in a bank account. (READ: BPI asks for 7 days to disclose Duterte bank details)
Duterte initially denied owning the account, but later acknowledged its existence. (READ: Trillanes: Duterte's P2.4B possibly from drugs)
According to Duterte, the said account only contains tens of thousands and not hundreds of millions, contrary to the claims of independent vice presidential candidate Senator Antonio Trillanes IV. – Rappler.com
Who won in the 2016 Philippine elections?
Check out the 2016 official election results through the link below:
Check out the 2016 unofficial election results for the national and local races through the links below
For live updates on the aftermath of the May 9 elections, check out our extensive
2016 Philippine elections
coverage!