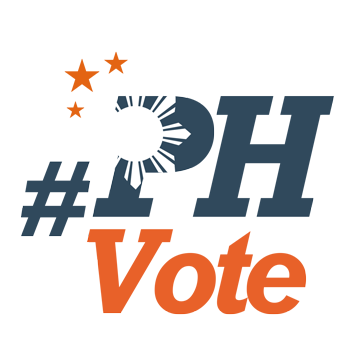 1
Aquino campaigns vs Duterte: Don't be swayed by his 'uniqueness'

MANILA, Philippines – With a week left before Filipinos cast their vote on May 9, Liberal Party chairman President Benigno Aquino III left no stone unturned as he continued to campaign for his anointed bets while hitting their closest rivals.
Aquino, whose term expires in less than two months, joined party standard-bearer Manuel "Mar" Roxas II and running mate Leni Robredo for a campaign rally in Iloilo city Tuesday evening, May 3 – the first in a series of miting de avances for the ruling party.
Speaking off-the-cuff in a speech that tackled a failed romantic bid, his administration's gains and projects in Iloilo province, and his anointed bets, Aquino singled out survey front-runner Davao Mayor Rodrigo Duterte.
The President quoted a TV interview wherein the popular but controversial Davao mayor was asked what he'd do should Congress impeach him. The mayor said he would close down the legislative branch – a statement he earlier made in a Rappler interview months before the official campaign period.
Aquino criticized Duterte for seemingly dismissing the government's co-equal branches. Nowhere in the Constitution, he pointed out, does it say that the President can abolish Congress.
"Ang masakit ho sa akin, 30th year ng anniversary natin ng EDSA. Kung kailan tayo lumaya, ngayon ang parang lumalamang 'yung mga nagaastang didikta. Parang may mali yata dito. ano ba ang nangyari?" said Aquino, the son of two EDSA democracy icons.
(What pains me is that this is the 30th year of the EDSA anniversary. Why is it that now – when we have regained democracy – those who have the makings of a dictator are in the lead? There seems to be something wrong here. What happened?)
Thirty years ago, the EDSA revolution ousted the late dictator Ferdinand Marcos, who by then had been in power for over two decades. His extended regime started when he declared martial law towards the end of his first term.
According to the latest ABS-CBN survey, Duterte has an 11-percentage point lead over his nearest rival, Roxas. The administation standard-bearer has yet to top any major preference poll and has seen his numbers stay steady, hovering around the 20% range.
Threat to democracy?
The ruling LP has been the most vocal in hitting Duterte for his pronouncements. Roxas once referred to his erstwhile friend as a "threat to democracy."
"Baka sabihin pa, hindi naman Martial Law ang gagawin ko, O sige baka 'yung pangalan iba. Pero kapag tinapon na natin 'yung batas na pinagkasunduan natin, Saligang Batas e, inaprove 'yan ng taumbayan noong 1987, papalitan mo – siyempre ang tanong doon: Ano ang ipapalit mo? 'Ako na ang bahala.' Sino ang magpapatupad niyan? 'Ako na rin ang bahala.' Sino ang masusunod? 'Aba'y ako.' Kanino kami magre-reklamo, 'Sa akin.' Paano kung mali ka? 'Tiis kayo.' Hindi ba ganun kasimple 'yon e," said Aquino.
(He might say what he plans to do isn't Martial Law. Okay, it might have a different name. But if you disregard the Constitution we agreed upon in 1987 and you change it, the logical question is: What do you follow instead? 'That's up to me.' Who will implement this? 'That's up to me too.' Who will we follow? 'Me, of course.' To whom do we complain? 'To me.' But what if you're wrong? 'You'll have to deal with this.' It's that simple, isn't it?)
Duterte's campaign is rooted in the promise of change. Among his key deliverables include the "suppression" of crime and corruption in 3-6 months, a vow that has catapulted him onto the front of the pack.
The Davao mayor, however, has also been criticized for his brash manner and supposed lack of knowledge when it comes to economic policy. Duterte failed to amaze business leaders when he spoke before the Makati Business Club in April.
Duterte had also slammed at least 3 key Philippine allies and slighted two more in his campaign speeches, beginning with Mexico, which he depicted as a place tourists should steer clear of because of rampant kidnapping and drugs during a forum attended by the Mexican ambassador.
Then came the United States and Australia, which he said the Philippines can sever ties with after the envoys of the two countries criticized his rape joke on a slain Australian missionary. He had also "joked" that he was ready to burn the Singapore flag again, a remark that caught the attention of the Singapore government.
In 1995, Duterte burned the Singapore flag in a rally to display his outrage over the execution of convicted domestic worker Flor Contemplacion in the city-state.
In his speech, Aquino warned voters against the sole Mindanaoan in the presidential race.
"Lunes boboto tayo, kailangan maliwanag: Ano ba ang pinipili natin? Huwag tayong madadaan sa "Uy, kakaiba siya." Katulad 'yung kanyang pagsasalita ay naiiba. Okay na kaya iyon? Iyon bang ganung klaseng pagsasalita magdadala ng isang kilong bigas sa kaninumang hapag? Kapag naghanap tayo ng kakampi at binati mo ng pabalagbag, ilan kaya ang kakampi sa atin? E mabigat 'yung kalaban natin sa South China Sea," he added.
(On Monday, we will vote, so we have to make this clear: What will we choose? Don't be swayed by 'Wow, he's different.' The way he speaks is different. But is that enough? Will the way he speak bring a kilo of rice to the table? If we need allies and you greet them rudely, how many will be on our side? Our enemy over the South China Sea is a powerhouse.)
Aquino was referring to the country's dispute against China over the West Philippine Sea. The current administration has opted for arbitration and has a pending case before the United Nations-backed arbitral tribunal in The Hague, The Netherlands. Duterte, in contrast, is in favor of bilateral talks with China.
Duterte had also called out the US, Australia, and Japan for allegedly not stepping in to stop China's aggression in the West Philippine Sea (South China Sea), even when Australia has had patrols over the disputed area, and the Philippines launched its joint patrol with the US there. A Japanese submarine began making port calls to the country in March.
Roxas and Robredo
The LP will next bring its campaign over to Naga City, the hometown of Robredo.
While Roxas is at a statistical tie for second in the presidential race, Robredo has recently surged to tie Senator Ferdinand Marcos Jr for first place. Senator Marcos is the only son of the late dictator. (READ: Robredo, Marcos top ABS-CBN vice presidential poll)
The LP tandem and Aquino were joined by local allies including Iloilo Mayor Jed Mabilog, Representative Jerry Treñas, and Iloiilo Governor Arthur Defensor Sr.
Hometown favorite Senate President Franklin Drilon, who is seeking reelection under the LP-led coalition slate, also joined the miting de avance and called on voters there to pick Roxas and Robredo.
Senate bets Ina Ambolodto, Senate President Pro Tempore Ralph Recto, and former Akbayan party list representative Risa Hontiveros also joined the Iloilo rally. – Rappler.com
Who won in the 2016 Philippine elections?
Check out the 2016 official election results through the link below:
Check out the 2016 unofficial election results for the national and local races through the links below
For live updates on the aftermath of the May 9 elections, check out our extensive
2016 Philippine elections
coverage!