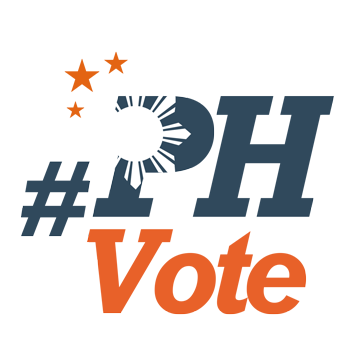 1
BIR to media: Report paid campaign promotions of 2016 bets

MANILA, Philippines – The Bureau of Internal Revenue (BIR) has ordered media organizations to report the paid campaign promotions of national and local candidates in the 2016 elections.
A revenue memorandum order dated May 3, signed by BIR Commissioner Kim Henares, detailed the guidelines and process for reporting television and radio commercials, print and online advertisements or publications, and other such paid campaign promotions.
"The report shall cover all paid promotions made reckoned from 3-month period prior to the start of the campaign period until the end of the campaign period as set by the [Commission on Elections] for national and local candidates," the order read.
The report will cover the following period:
November 9, 2015 to May 7, 2016: Candidates running for president, vice president, senator, and party-list groups

December 25, 2015 to May 7, 2016: Candidates running for a seat in the House of Representatives, and elective regional, provincial, city, municipal officials
Organizations that fail to comply with the BIR order will be penalized P1,000 for each failure to submit within the prescribed period. But payment of the penalty will not relieve the organization from submitting the report.
The order said "willful failure" on the part of the organization "implies fraud which cannot be compromised." Non-compliance of the order will also mean the inclusion of the organization in the priority audit program of the concerned investigating revenue office.
The order also reiterated the candidates' tax compliance, and reminded them that "only donations or contributions that have been utilized or spent during the campaign period as set by the [Commission on Elections] are exempt from donor's tax."
The Philippine Center for Investigative Journalism (PCIJ) recently reported that national candidates already poured billions of pesos into media advertisements during the first 50 days of the 90-day campaign period. (READ: Binay is king of pol ads, Poe comes close)
Based on data from Nielsen Media, PCIJ reported that the biggest spender so far is Vice President Jejomar Binay, who shelled out nearly P345 million on media advertisements alone from February 9 until the end of March. Senator Grace Poe is a close second at P331.4 million.
Campaign overspending is an election offense. Violators face disqualification, jail time of one to 6 years, and removal of their right to vote. – Jee Y. Geronimo/Rappler.com
Who won in the 2016 Philippine elections?
Check out the 2016 official election results through the link below:
Check out the 2016 unofficial election results for the national and local races through the links below
For live updates on the aftermath of the May 9 elections, check out our extensive
2016 Philippine elections
coverage!