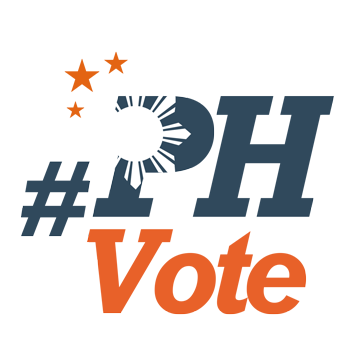 1
Cop killed by guards of Zamboanga del Norte mayoralty bet

ZAMBOANGA DEL NORTE, Philippines – A police officer was killed while another was wounded after they exchanged fire with the security guards of a mayoralty bet in Tampilisan town, this province, at on Wednesday evening, May 4.
The police detained Alson Chan, mayoralty bet of the Alliance of Parties for Progress (APP) and his two bodyguards, whom authorities tagged as those who engaged policemen.
Killed in the alleged shootout was Police Senior Inspector Mirdan Usama, team leader of the 1st Maneuvering Platoon of the Regional Public Safety Battalion.
Police Chief Inspector Charisse Yabo, spokesperson of the Zamboanga del Norte Police Provincial Office (ZNPPO), said that Usama and his men were conducting a patrol when the shootout happened. She did not identify the wounded policeman.
According to reports, the men onboard Chan's vehicle did not heed Usama, who allegedly shouted at them to get off. When Usama fired warning shots, the men jumped off the vehicle and ran toward Chan's house.
It was then that shots were fired, hitting Usama and another policeman.
Chan said he went out of his house when he heard the gunfire. "I peeked at our gate and I saw armed men shooting at my vehicle, I went back to my house and fired my gun, hoping that the shooting would stop," he recalled.
Police Senior Superintendent Edwin Buenaventura Wagan, Zamboanga del Norte Police provincial director, said the suspects who fired at the policemen ran to Chan's house. At 3 am, the police entered Chan's house and arrested Chan and two of his bodyguards.
"We were able to recover empty shells from M14, M16, and 45 caliber pistol," Wagan said.
Yabo also said that the police will be filing a case against Chan and his two security guards after the inquest.
In Dipolog City, APP chair and gubernatorial candidate Rolando Yebes said that Chan's bodyguards were acting in self defense as it was difficult to identify Usama and other policemen who were riding in tandem on motorcycles.
"The policemen should have been in police vehicles. In the middle of confusion, and you are fired upon, it is human nature to defend ourselves," Yebes said.
Chan added that his guards might have mistaken the police to be goons of incumbent Mayor Angeles Carloto II "as we saw several times men in police and military uniforms using the mayor's vehicles or sometimes patrolling near my house at night."
In February 2015, Chan won his electoral protest at a local court. He protested what he claimed as massive fraud during the 2013 elections in Tampilisan.
However, the Commission on Elections (Comelec) en banc prevented Chan from taking over by issuing a "status quo ante order" favoring Carloto.
On March 5, 2015, Chan tore the Comelec's decision in front of the media. – Rappler.com
Who won in the 2016 Philippine elections?
Check out the 2016 official election results through the link below:
Check out the 2016 unofficial election results for the national and local races through the links below
For live updates on the aftermath of the May 9 elections, check out our extensive
2016 Philippine elections
coverage!