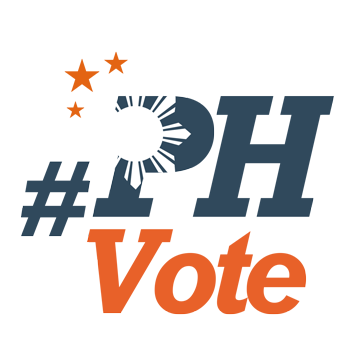 3
CAMPAIGN NOTES: A one-minute chat with Kitty Duterte
"Campaign Notes" are filed by Rappler reporters and correspondents who have been covering specific candidates or localities. The series gives insights into the candidates' character, trusted people, and campaign decisions.

I was able to have a small chat with Rodrigo Duterte's youngest daughter Veronica "Kitty" Duterte at his sortie in Lipa, Batangas in April.
Her father was inside the Lipa mayor's office and had just been interviewed by us reporters. Twelve-year-old Kitty was with her mom, Cieleto "Honeylet" Avanceña seated on a couch in another room.
"I feel tired but we have to support him," said Kitty when I asked her how she was feeling, attending all those rallies with her parents.
She's a common sight in Duterte' sorties. I'd say out of all Duterte's kids, she's the one who's seen most often with him on the campaign trail.
Kitty can often be seen bravely walking up the stage to her father under the gaze of hundreds, even thousands of people. In the middle of his speech, she whispers to him reminders like the lack of time or the need to mention important parts of his platform like continuing the popular Pantawid Pamilyang Pilipino Program (4Ps).
When Duterte doesn't heed her advice, Kitty said she gives him the silent treatment after.
"I don't talk to him and then he'll hug me and say, 'I'm sorry,'" she shared.

About the large crowds and enthusiastic supporters she sees during Duterte's motorcades and rallies, she said she feels grateful.
"Thankful, thankful ako sa mga tao na nag-support sa kanya (I'm thankful to the people who support him)," she said.
When asked why she thinks her dad will make a good president, she said, "He loves the country and he will take care of the people, he will take care of the Filipinos."
Despite being the daughter of a now powerful man, Kitty is no princess. I've seen her struggle through stampede-like crowds. One time, I had fought my way to the tiny circle of the media ambush-interviewing Duterte only to see Kitty right beside me, holding up her smartphone, sweaty but composed.
She told me, on another occasion, that she's not scared of the often uncontrollable crowd.
"If they push me, I push them back," she said with a mischievous smile. – Rappler.com
Related article: CAMPAIGN NOTES: 10 things I learned about Duterte on the campaign trail
Who won in the 2016 Philippine elections?
Check out the 2016 official election results through the link below:
Check out the 2016 unofficial election results for the national and local races through the links below
For live updates on the aftermath of the May 9 elections, check out our extensive
2016 Philippine elections
coverage!