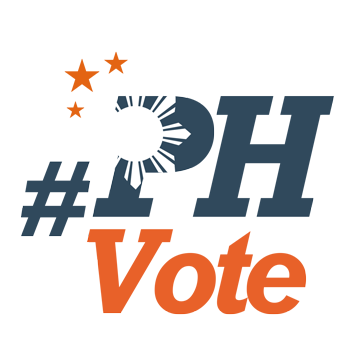 1
Robredo: 'Not enough time' for alliance talks vs Duterte

MANILA, Philippines – With only two days left before the elections, Liberal Party vice presidential bet Leni Robredo admitted time is no longer enough to make an alliance work against Davao City Mayor Rodrigo Duterte.
Asked by Rappler CEO Maria Ressa if she saw an alliance happening between her running mate Manuel "Mar" Roxas II and Senator Grace Poe, Robredo said no.
"I saw the response of Senator Grace telling us that she was not amenable to discussing anything with Secretary Mar. I laud Secretary Mar for reaching out, but of course that will be all up to both of them if they would, in fact, agree on something. I think we don't have enough time to make all these happen, even if there is a window on the part of Senator Grace," she said during her interview on Saturday, May 7.
In a surprise announcement on Friday, May 6, Roxas called on Poe to talk "for the unity of our country." The President himself called on Poe and other trailing presidential candidates to unite against Duterte, who is now front-runner in pre-election surveys days before the May 9 polls.
Poe and Vice President Jejomar Binay both dismissed the proposal of their rivals. (READ: Aquino, Roxas, Poe and bungled invitations)
"[The President] urged Secretary Mar and Senator Grace to come together for the sake of the nation. I think all these are all coming from the fears – whether founded or unfounded – of the possible repercussions of a Duterte presidency. Anyone is allowed to think like this," she added.
"The way it sounded was not as if the President was forcing Secretary Mar and Senator Grace to agree on something. He was just floating the idea of one of them giving up, or coming together to make a stand for what they think would be right for the country."
Robredo also said the Liberal Party has no plans to wrest the presidency from Duterte if elected, and if Robredo wins as vice president.
"I can say to anyone straight to their face that I'd rather lose than win in an election rigged with so many anomalies," she said.
For her, it seemed like Senator Bongbong Marcos, running mate of Senator Miriam Defensor Santiago, is "trying to court the support of Duterte supporters."
"It was unfortunate that he had to use me. There's no such conspiracy," Robredo said, vowing to give the same level of commitment she has for Roxas to whoever else would win the presidency since "it's part of the job description."
"I'm sure [Marcos] knows there is no such theory. I can't for the life of me imagine how he can make up such things. There had been many attempts to discredit me."
Besides, she said she has not heard of any cheating plans from her party.
"If ever there is one, I would oppose it vehemently. I don't think anyone who comes to power through cheating has any reason to be there. If we will win the elections through means that are not right, I don't think we have the mandate of the people. A leader who does not have a mandate of the people does not have any right to lead us at all."
While she vowed any president would have her utmost commitment if she wins as vice president, she admitted it would be difficult to work with Duterte, because both of them are "coming from two opposite points of view as far as respect for women, dignity of women is concerned."
"But sometimes, when somebody thinks very differently, it'll be even more beneficial if another would be working with him, believing in exactly different perspective in the sense that there will be a sort of balancing act. I hope that if that happens, I will be a big influence on how different he sees things." – Rappler.com
Who won in the 2016 Philippine elections?
Check out the 2016 official election results through the link below:
Check out the 2016 unofficial election results for the national and local races through the links below
For live updates on the aftermath of the May 9 elections, check out our extensive
2016 Philippine elections
coverage!