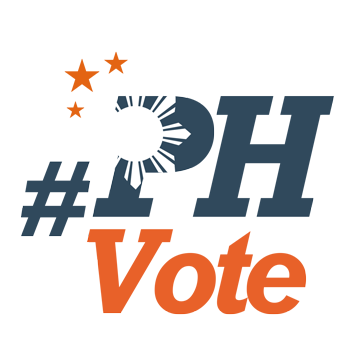 9
IN PHOTOS: Youth volunteers' street party for Miriam Santiago

MANILA, Philippines – Unlike other presidential candidates, Senator Miriam Defensor Santiago did not hold a miting de avance on Saturday, May 7. But her youth army sure was ready to again back her up.
On the last day of the campaign period, Santiago's Youth for Miriam (YFM) movement set up a street party they called "Miriam Redvolution."
Less than a hundred supporters from various provinces attended the street party, which was held outside YFM's headquarters in Barangay West Triangle, Quezon City.
Santiago, appreciating the efforts of her volunteers, made an appearance past 8 pm to greet them. Her running mate, Senator Ferdinand "Bongbong" Marcos Jr, was also present.
In Santiago's speech, she reiterated that out of all the 5 candidates, she is the most qualified to run for president. (READ: Does Miriam Santiago own the youth vote?)
"Nag-honor student ba o marunong itong mga nagtatakbo laban sa akin? Sino sa kanila nakatapos ng college? Puro mga bobo," she said.
(Are they honor students? Are they intelligent? Who among them finished college? All of them are dimwits.)
Santiago also accused the ruling Liberal Party of using government funds to entice crowds to attend the miting de avance of administration standard-bearer Manuel Roxas II.
"We are the ones who did not steal money. Those who stole money are there at the Quezon Memorial Circle. The money was used to bring in jeeps and buses of people," she said in Filipino.
Her supporters backed her up by chanting: "Hindi kami bayad! Hindi kami bayad!" (We have not been bribed! We have not been bribed!)
YFM volunteers had hopped from province to province to campaign for Santiago. They held a fundraiser prior to the campaign period to augment the senator's personal funds. (READ: Who's not giving up on Miriam Santiago's bid? )








Campaign ride
Santiago, who in July 2014 revealed she had stage 4 lung cancer, had difficulty hitting the campaign trail in her 3rd bid for the presidency.
She was visibly struggling when she kicked off the campaign period with Marcos in Ilocos Norte. The tandem, regarded as an odd coupling, only made 5 appearances together in the whole campaign period.
All in all, Santiago only went out 10 times: in Ilocos Norte, Pasig, Cebu, Laguna, Iloilo, Baguio, Davao City, Bacolod City, Nueva Ecija, and Manila. She just delivered speeches in universities and often refused to grant chance interviews.

The known great debater was also noticeably out of her element in the official debates organized by the Commission on Elections (Comelec). She also had to skip the 2nd presidential debate to join a clinical trial for an anti-cancer pill, which she said has worked wonders for her. (READ: Santiago dismisses 'black propaganda': I will never quit)
Santiago has consistently placed last in pre-election surveys with single-digit figures. The senator, however, has trumpeted her dominant performance in university and youth-oriented surveys.
Is it really 3rd time's the charm for Santiago? She and the rest of the country will soon find out. – Rappler.com
Read Rappler's profile of Santiago in the series "The Imagined President":
Who won in the 2016 Philippine elections?
Check out the 2016 official election results through the link below:
Check out the 2016 unofficial election results for the national and local races through the links below
For live updates on the aftermath of the May 9 elections, check out our extensive
2016 Philippine elections
coverage!