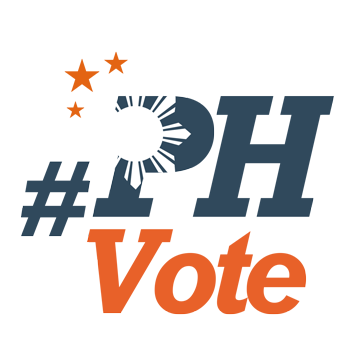 1
Campaigns end: All eyes on crucial provinces

MANILA, Philippines – After the confetti have dropped at the miting de avance, and as the ballots and counting machines are deployed to the precincts in time for the elections on Monday, May 9, candidates and their campaign teams are keenly watching 56 provinces.
Rappler has identified these provinces – including 16 of the 20 most vote-rich ones – where presidential and vice presidential candidates will be on their own despite the supposed party machinery and the support promised by local kingpins. (READ: Guide to 2016 Philippine elections)
These are the provinces where the gubernatorial and most congressional contests are one-on-ones, or are practically one-on-ones considering that only two contenders have the organizations of local parties while the rest of their opponents are independents.
These are also the provinces where the strong gubernatorial candidates are unopposed or practically unopposed.
"Magulo sa ibaba, baligtaran. 'I'll save my ass first,'" one campaign strategist told Rappler on Saturday night, May 7. (It's chaotic at the local level, there are frenzied switchings.)
The strategist expected this. Campaign veterans did. This was what we gathered from interviews in the last few weeks with people who are deeply involved in both national and local campaigns.
On Monday, more than 44,000 candidates will vie for more than 18,000 elective positions – from president down to municipal councilor.
As in past elections, local candidates who face tough opposition are expected to mind their own battles. They would carry their national candidates up to a certain point, but when the local situation gets difficult, they would secure their own victories first.
Presidential and vice presidential candidates assume that local allies who do not have opponents will necessarily go all out for them. However, candidates and political organizers we talked to said they would not risk alienating constituents who would vote for them anyway but not for the national candidates they are carrying.
Worst hit: Liberal Party
Being the ruling party, the Liberal Party (LP) – with standard-bearer Manuel Roxas II and running mate Leni Robredo – is the hardest hit by this uncertainty at the local level.
Of the 81 provinces nationwide, 10 have one-on-one gubernatorial races, and 9 of them involve LP candidates:
Nueva Ecija

Aklan

Antique

Guimaras

Eastern Samar

Southern Leyte

Misamis Oriental (no LP)

Davao Oriental

Agusan del Sur

Tawi-Tawi
There are 15 more contests for the governorship that are practically one-on-ones; 9 of them have LP bets. These are contests where there are more contenders, but only two are being backed by parties while the rest are independents or little-known politicians:
Abra

La Union (no LP)

Nueva Vizcaya (no LP)

Laguna (no LP)

Occidental Mindoro

Oriental Mindoro

Marinduque

(Western) Samar

Cebu

Negros Oriental (no LP)

Compostela Valley

Davao del Sur (no LP)

Surigao del Sur

Zamboanga del Norte

Zamboanga del Sur (no LP)
Across the country, nearly half of congressional districts – 104 out of 238 – are being fought over one-on-one or practically one-on-one. Of these, 82 involve LP candidates.
These hotly contested areas make up 34 provinces – roughly 2 in every 3 provinces. Of these, 13 are among provinces with the biggest voter population.
Ten of these provinces where LP candidates are facing difficult battles, are in the Visayas, where Roxas leads in pre-election surveys, and will be needing local allies to ensure that this advantage is translated into votes.
One-on-ones
The following provinces are listed for their gubernatorial contests. In cases where gubernatorial races are not one-on-one, we classify these provinces as hotly contested because at least half of their congressional districts have one-on-one races:
LUZON
Abra

La Union

Cagayan (congressional)

Nueva Vizcaya

Nueva Ecija (including congressional)

Zambales (congressional)

Bulacan (congressional)

Laguna

Cavite (congressional)

Batangas (congressional)

Marinduque

Occidental Mindoro

Oriental Mindoro

Camarines Sur (congressional)

Masbate (congressional)
VISAYAS
Aklan

Antique

Guimaras

Iloilo (congressional)

Cebu (including congressional)

Negros Oriental

Eastern Samar

Southern Leyte

Leyte (congressional)

(Western) Samar (including congressional)
MINDANAO
Misamis Oriental

Zamboanga del Norte

Zamboanga del Sur

Davao del Sur

Davao Oriental

Compostela Valley

Agusan del Norte (congressional)

Surigao del Sur

Tawi-Tawi
Who abandoned whom?
Compounding LP's problem, our interviewees said, are the relationships it strained with party members in the course of wooing local politicians outside the party to boost the chances of its national standard-bearer.
Some of these resulted in outright junking of Roxas.
In Zambales, for instance, Roxas endorsed reelectionist Governor Hermogenes Ebdane and his slate, instead of long-time Liberal Amor Deloso and his slate. The LP slate is now supporting presidential candidate Grace Poe, but remain committed to delivering votes for LP vice presidential bet Leni Robredo and the party's senatorial candidates.
In Cagayan de Oro, Misamis Oriental, LP's official candidate for congressman of the first district, Rolando Uy, supports Poe. The reelectionist representative is supporting Ferdinand Marcos Jr for vice president. Roxas is supporting Uy's rival, Candy Darimbang, who was a consultant for the Mindanao Railway Project when Roxas was secretary of the Department of Transportation and Communications.
In Compostela Valley, outgoing 2nd district congressman Rommel Amatong had wanted to run for governor, but LP did not field him. He was reportedly told in 2015 that LP was observing the equity of the incumbent rule, so Governor Arturo Uy would be given preference. Uy was himself not running, but fielding his son Jayvee Tyron Uy, a board member. Amatong is running for governor under Aksyon.
In some areas, like in the Samar region, candidates who are carrying Roxas are not supporting his vice presidential bet Robredo. They have printed sample ballots bearing the names of Roxas and independent VP bet Francis Escudero.
Duterte's instant machinery
The unopposed and practically unopposed gubernatorial and congressional candidates are another challenge, not just for Roxas but for other presidential candidates. (READ: 2016 local races: Lone candidates, fewer voter choices)
There are 14 gubernatorial candidates who are unopposed, and 6 of them are with LP or allied with LP:
Apayao

Mountain Province

Ilocos Norte

Ilocos Sur

Quirino

Aurora

Bataan

Pampanga

Biliran

Negros Occidental

Camiguin

Davao Occidental

Agusan del Sur

Dinagat Island
There are 12 gubernatorial bets who are practically unopposed – major politicians being challenged by independents – and 6 of them are with the ruling party:
Isabela

Zambales

Cavite

Capiz

Iloilo

Leyte

Northern Samar

Bukidnon

Misamis Occidental

Davao del Norte

North Cotabato

South Cotabato
In addition, there are 34 congressional districts where candidates are unopposed, and 16 of them are with LP.
There are practically unopposed party candidates in 30 congressional districts, 14 of them running under LP.
Having easy campaigns make it easy as well for these unopposed candidates not to toe the party line.
The Nationalist People's Coalition, for example, has endorsed the candidacy of independent Grace Poe. A number of its local candidates in the "easy" areas are firmly supporting Roxas.
This is the case in Negros Occidental and Isabela. South Cotabato's reelectionist governor, Daisy Avance Fuentes, is a known good friend of Roxas since their days in Congress.
In other areas, campaign veterans caution that local allies who have easy campaigns will not necessarily work hard instead to make their presidential bets win. This is especially true in provinces or districts where presidential candidates other than the ones carried by the local candidates are preferred by constituents.
"When your voters are voting for you but don't like your presidential candidate, are you going to force your candidate on them? Of course not. Why antagonize them?" a strategist for candidates in Bicol and Southern Luzon said.
"Next elections, your presidential candidate is not running for reelection; you are. So you'd want to keep the peace between your voters and yourself."
In some provinces, this mindset among unopposed candidates benefit presidential bets Rodrigo Duterte and Grace Poe, the two most preferred candidates according to surveys, and who are considered to not have a machinery to convert this preference to actual votes.
Duterte belongs to the small PDP-Laban party, while Poe, an independent, has been endorsed by the Nationalist People's Coalition.
In Cavite, for example, the local Partido Magdalo switched from Jejomar Binay to Duterte because the mayors, who had consulted with constituents, sensed Duterte's strong following. This was validated by internal surveys conducted in each major city and town.
"We're not here to make Duterte win. We're just here to protect his votes," said a local party official. "It's the people who favor him overwhelmingly. This time, you follow them." – Rappler.com
Who won in the 2016 Philippine elections?
Check out the 2016 official election results through the link below:
Check out the 2016 unofficial election results for the national and local races through the links below
For live updates on the aftermath of the May 9 elections, check out our extensive
2016 Philippine elections
coverage!

In these changing times, courage and clarity become even more important.
Take discussions to the next level with Rappler PLUS — your platform for deeper insights, closer collaboration, and meaningful action.
Sign up today and access exclusive content, events, and workshops curated especially for those who crave clarity and collaboration in an intelligent, action-oriented community.
As an added bonus, we're also giving a free 1-year Booky Prime membership for the next 200 subscribers.
You can also support Rappler without a PLUS membership. Help us stay free and independent by making a donation: https://www.rappler.com/crowdfunding. Every contribution counts.