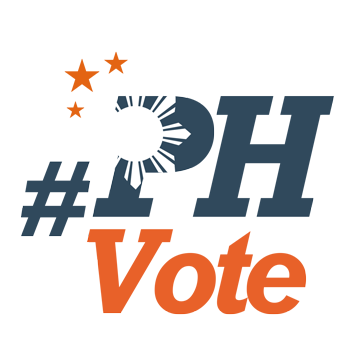 1
Aquino on elections: Accept whoever wins

MANILA, Philippines – On the eve of the country's tightly contested elections, President Benigno Aquino III called on Filipinos to ensure peaceful polls and to accept the outcome, whatever it may be.
The President made the appeal in a statement on Sunday, May 8, a day before millions of Filipinos cast their ballots for national and local posts. (READ: Guide to the 2016 Philippine elections)

"Let us show the whole world that regardless of our deep emotions and conviction regarding our candidate, we can hold elections that are peaceful, orderly, and truly mirror the spirit of democracy," Aquino said in Filipino.
"Let me stress: In a democracy, everyone can decide. In the end, after the elections, hopefully the bickering will end. Let us respect and understand any decision borne out of the collective voice of the majority."
As with any election, mudslinging and heated exchanges have been par for the course. In recent weeks, Davao City Mayor Rodrigo Duterte has been on the receiving end of new allegations about supposed hidden wealth, following his rise in voters' preference surveys.
Aquino himself revealed on Friday, May 6, that he asked his anointed bet, Liberal Party standard-bearer Manuel Roxas II, as well as Senator Grace Poe, to forge an alliance against Duterte.
The tough-talking mayor, known for his iron-fist approach to criminality and penchant for cursing, has been likened to US Republican presidential candidate Donald Trump.
Roxas urged Poe to meet with him for talks, saying that "uncertainty and the specter of a dictatorship are looming over our country once again." Poe, however, swiftly rejected Roxas' invitation.

Duterte's camp also called the proposed alliance "the ultimate insult to the Filipino people," while the camp of Vice President Jejomar Binay dismissed it as well. Binay's spokesperson pointed out that Aquino has been criticizing Roxas' rivals during the campaign period.
"God willing, at this point, you have already reflected deeply on your decision. It's my honor to be part of the peaceful transition of power under our democratic processes," said the President in his statement.
"After you cast your vote, go home quietly. In monitoring election results, make sure that your source of information is credible. Don't believe speculation or wrong reports," he added.
The run-up to the 2016 elections has been a particularly intense period for Filipinos, especially those active on social media.
While sites like Facebook and Twitter have helped in spreading information about the candidates, their platforms, and crucial issues, social media has also been used as a venue for cyber bullying and harassment.
The Commission on Human Rights (CHR) noted that election-related human rights violations are rampant online. – Rappler.com
Who won in the 2016 Philippine elections?
Check out the 2016 official election results through the link below:
Check out the 2016 unofficial election results for the national and local races through the links below
For live updates on the aftermath of the May 9 elections, check out our extensive
2016 Philippine elections
coverage!

We keep you informed because you matter
We tell you the stories that matter. We ask, we probe, we explain.
But as we strive to do all this and speak truth to power, we face constant threats to our independence.
Help us make a difference through free and fearless journalism. With your help, you enable us to keep providing you with our brand of compelling and investigative work.
Joining Rappler PLUS allows us to build communities of action with you. PLUS members will receive our editorial newsletters and industry reports, get to join exclusive online conversations with our award-winning journalists, and be part of our monthly events.
Make your move now. Join Rappler PLUS.