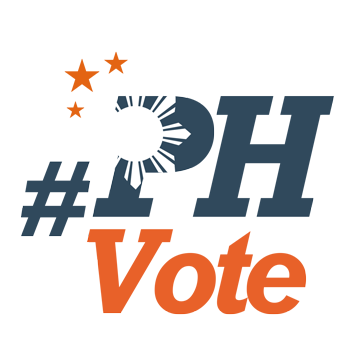 3
Filipino-Muslims in Taguig go for Duterte

MANILA, Philippines – On election day, in a voting precinct in one of the few predominantly Muslim communities in Manila, a man shouted, "Duterte!" Not long after, a small group of men joined the chant, "Duterte! Duterte! Duterte!" They claimed they all cast their votes for the man with the iron fist.
As of 12:09 pm Tuesday, May 10, 60.5% of votes cast went to presidential candidate Rodrigo Duterte, who got 154,359 votes. He was way ahead of second-placer Grace Poe who got 14.5% of the votes, equivalent to 37,062 votes.
Hassan Bulag, a first time voter whose father is from Davao, however, abstained from voting in all of the positions except at the local level, where he voted for the only two Muslim candidates.
According to Bulag, who is taking up Arabic studies, the Sharia Law prohibits Muslim voters from electing non-Muslims. But Bulag is one of the few registered voters in Maharlika who, if religious restrictions were set aside, would have voted for Miriam Defensor-Santiago.
When asked why he would have voted for her instead of the more popular Duterte, Bulag explained, "Kasi yung quality ng pamamahala niya, paano siya sumagot ng tanong, saka matalino talaga si Miriam…qualified siya as a president, para sa 'kin," explained Bulag, who also admitted to admiring Duterte.
(Because of the quality of her leadership, how she answers questions, and also, she's really intelligent. For me, she is qualified as a president.)

"Maganda yung pamamalakad niya [Duterte], nagustuhan siya ng mga tao sa 'min dahil sa pantay-pantay yung tingin niya, mapa-Muslim ka man o Kristiyano."
(Duterte ran his province well. Where I'm from, people like him because we are all equal in his eyes, whether you are Muslim or Christian.)
Despite presidential candidate Rodrigo Duterte's alleged million-peso bank accounts, his reputation for womanizing, and the extrajudicial killings of the Davao Death Squad (to which he is allegedly linked), many Muslim voters in Maharlika, Taguig stand by him. For them, among the other candidates, he presents such a stark difference from the current administration.
"Kailangan magbago naman ang sistema ng nakaraan (The ways of the past must be changed)," said Maurice, a senior citizen who voted for Duterte. (He did not want to reveal his last name.)

Raisonel Aguam, a public order and safety officer whose mother hails from Kidapawan, expounded, "Lagi naman natin nakikita na may pondo, pero sa araw-araw na balita, hindi maitago na palpak ang MRT. San napunta ang pondo?"
(We know that the government has funds, yet we always see the malfunctioning MRT in the news. Where did the funds go?)
Federalism
Aguam also questioned the government's response to Yolanda, the super typhoon that killed thousands, and the encounter in Mamasapano, which killed 44 elite cops and at least 17 members of the Moro Islamic Liberation Front. He also cited the Kidapawan incident where a bystander and a farmer died, while several policemen were injured after farmers were violently dispersed in a protest demanding for rice.
However, arguably, one of the top reasons why the registered voters in Maharlika Elementary School voted for Duterte was because they believe that he can solve the long-standing problem of peace and poverty in Mindanao.
"'Di ba kahit sinong nakaupo, lahat naman eh wala naman silang binibigay na ano sa Mindanao? May pagbabago ba sa Mindanao? 'Yun ang inaasahan namin," said Ilimira, a converted Muslim who used to be Christian.
(Previous politicians were not able to help Mindanao. Did anything change? Change is what we're hoping for.)
Mindanao contains 11 of 20 poorest provinces in the Philippines. According to Ilmira, health centers all over Mindanao lack medical supplies, and hospitals are under-staffed. "Sana wala nang korupsyon saka sana yung mahihirap, mabigyan nila ng panahon, lalo na yung mga nasa Mindanao na nakakalimutan na ata."
(I hope corruption is eradicated and I hope poor people in Mindanao, who might have been forgotten by the government, will be focused on.)
But unlike many Muslims who believe that the Bangsamoro Basic Law is the solution to their problems, Aguam dissents, "Hindi lahat ng nasa Mindanao ay makikinabang sa BBL… Yung sinusulong ni Duterte na federalism, yun ang maganda. Malaki ang maitutulong sa Mindanao."
(Not everyone in Mindanao will benefit from the BBL. What will help Mindanao is Duterte's plan to convert this democratic government into a federal one.)
Stereotypes
It is not only Mindanao that they hope their presidential bet will serve. In the same way that they are counting on Duterte to implement in Manila what he did in Davao, they hope that whoever wins will not only improve the lives of Muslims in the far-flung areas of the south, but also the marginalized Muslim community in Manila.
But poverty and corruption are not their only long-standing problems.
Bulag talked about negative stereotyping and discrimination against Muslims by non-Muslims in Manila. He explained that being a Muslim in a Christian-dominated city is comparable to the humiliation of wearing a white shirt stained with a drop of coffee.
Because of religious disparities, people notice difference instead of similarity, and remember what one has done wrong instead of what one has done right.
"Kung saan ang mabuti, doon kami (We go where it's good)," said Laoya Bakar, a 60-year-old woman who was born in Cotabato.
Whoever wins, the Muslim minority is counting on the next president to listen and to give them a voice in the government for the next 6 years. – Rappler.com
Who won in the 2016 Philippine elections?
Check out the 2016 official election results through the link below:
Check out the 2016 unofficial election results for the national and local races through the links below
For live updates on the aftermath of the May 9 elections, check out our extensive
2016 Philippine elections
coverage!