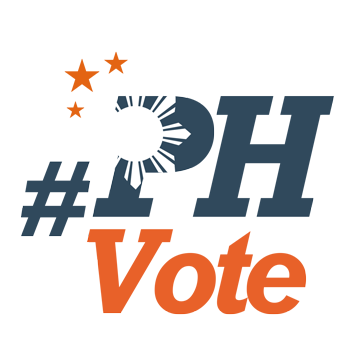 1
Tight VP race: 'Wait for 99% of results'

MANILA, Philippines – The country will have to wait for nearly all of the ballots to be transmitted to see who is going to win the tight vice-presidential race, Pulse Asia research director Ana Tabunda said Tuesday, May 10.
The unofficial tally as of 4 pm Tuesday, May 10, was showing less than 93% of the total votes cast with Camarines Sur Representative Leni Robredo leading Senator Ferdinand Marcos Jr by less than 200,000 votes or less than 1% of the total votes so far. (See below for the latest updates)
"It could easily shift... It's less than one percentage point, which means we need 99-point-something [to see who is going to win]," Tabunda said in an interview on Rappler. (LIVE: #PHVote 2016 Philippine Election Results)

It's higher than Tabunda's earlier projection that a 97% transmission rate of the voting results will already show a winner in the tight race. Marcos previously led Robredo by 3 percentage points.
The camp of Marcos has warned of electoral cheating, noting that Robredo's numbers rose late Monday night when people were supposedly not watching the results. They want the transmission of the results suspended, claiming that it is misleading people into thinking that Robredo is winning the race.
But Tabunda said she expected the late rise of Robredo's numbers because of the demographics of their supporters.
"I was expecting that. Leni's support from rural areas is stronger. Bongbong's is the reverse," Tabunda said.
Robredo and Marcos supporters stayed up Monday night after the national elections to await results, prompting hashtags like "#LabanLeni" and "Martial Law Thingy" to trend on Tuesday, May 10.
Surveys showed that Marcos was stronger in urban areas, which were the first ones to transmit their results. Results from rural areas, where Robredo has more supporters, came in later because of slower Internet connections.
"We are seeing numbers anticipated by survey groups," said Tabunda.
The results for the Overseas Absentee Voting (OAV) which accounts for about 400,000 voters have yet to come in. Tabunda said it could decide the close race.
The other candidates for the post are senators Francis "Chiz" Escudero, Alan Peter Cayetano, Antonio Trillanes IV, and Gregorio Honasan.
Escudero used to be the former survey front-runner. Tabunda said she expected his numbers will go down. "What I had not anticipated was Senator Cayetano would overtake him," she said.
Tabunda said Escudero was not able to project his own message during the campaign because he was mostly defending his running mate Senator Grace Poe.
"He didn't even have as many ads initially. He was just trying to help Poe [while the] alternatives candidates are being known better," she said. – Rappler.com
Who won in the 2016 Philippine elections?
Check out the 2016 official election results through the link below:
Check out the 2016 unofficial election results for the national and local races through the links below
For live updates on the aftermath of the May 9 elections, check out our extensive
2016 Philippine elections
coverage!

We keep you informed because you matter
We tell you the stories that matter. We ask, we probe, we explain.
But as we strive to do all this and speak truth to power, we face constant threats to our independence.
Help us make a difference through free and fearless journalism. With your help, you enable us to keep providing you with our brand of compelling and investigative work.
Joining Rappler PLUS allows us to build communities of action with you. PLUS members will receive our editorial newsletters and industry reports, get to join exclusive online conversations with our award-winning journalists, and be part of our monthly events.
Make your move now. Join Rappler PLUS.