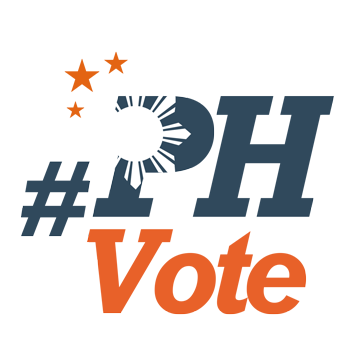 1
Comelec's Guanzon slams Smartmatic over hash code

MANILA, Philippines – Commission on Elections Commissioner Rowena Guanzon slammed technology provider Smartmatic on Friday, May 13, after the company changed an election-related hash code without the Comelec's permission.
Guanzon said Smartmatic should then be liable for the hash code issue raised by Senator Ferdinand Marcos Jr.
A hash code is considered the fingerprint of any software.
Smartmatic's Marlon Garcia on Monday, May 9, changed a hash code of a data package containing election results received by a Comelec server.
Garcia tweaked this so that the letter "ñ" will appear as it is, and not as a question mark.
Marcos has cited the change in the hash code as a possible indication of cheating in favor of the front runner in the vice presidential race, Camarines Sur 3rd District Representative Leni Robredo.
Days after Marcos complained about this, Guanzon censured Smartmatic for the breach in protocol that led to this unauthorized change. Making impassioned gestures, she said, "For that, they should be liable."
"I personally, along with another commissioner, request for a formal investigation of this matter so that we can determine if Smartmatic has financial and other liabilities under their contract for breaching the protocol," Guanzon said.
Guanzon said she, for one, can vote to refuse to pay Smartmatic unless she is "satisfied that the breach was benign."
She said that technically, it can be claimed that the breach was benign. Comelec Chairman Andres Bautista himself said there "is no cheating whatsoever" despite the unauthorized change.
"But you know," Guanzon said, "when the people are guarding their votes, and the candidates are guarding the votes, and Senator Marcos and Congresswoman Leni Robredo are in a very tight race, it doesn't help."
Poll system 'not owned by Smartmatic'
The Comelec commissioner stressed that Smartmatic should have first asked permission from the Comelec en banc, or the commission sitting as a whole, before changing the hash code.
Raising her voice, Guanzon said: "This automated election system is not owned by Smartmatic. It is owned by the Commission on Elections representing the people of the Philippines. It is owned by the government. They were not supposed to change anything without our knowledge and permission."
Comelec Commissioner Christian Lim, for his part, said the hash code issue has been blown out of proportion. "It's being used…to discredit the elections," he said.
Lawyers of Marcos and Robredo have also weighed in on the issue.
Former Comelec chairman Sixto Brillantes Jr, who is set to represent Marcos in the canvassing of votes in Congress, cited reports that the hash code issue is "minor."
Brillantes, who chaired the Comelec from January 2011 to February 2015, added that it is unlikely that the hash code issue will lead to poll fraud.
Robredo's lawyer, Romulo Macalintal, said that if the altered hash code didn't change the election results, "there is no problem."
Still, the Marcos camp wants its own information technology expert to check the Comelec server involved in the alleged data breach. – Rappler.com
Who won in the 2016 Philippine elections?
Check out the 2016 official election results through the link below:
Check out the 2016 unofficial election results for the national and local races through the links below
For live updates on the aftermath of the May 9 elections, check out our extensive
2016 Philippine elections
coverage!

We keep you informed because you matter
We tell you the stories that matter. We ask, we probe, we explain.
But as we strive to do all this and speak truth to power, we face constant threats to our independence.
Help us make a difference through free and fearless journalism. With your help, you enable us to keep providing you with our brand of compelling and investigative work.
Joining Rappler PLUS allows us to build communities of action with you. PLUS members will receive our editorial newsletters and industry reports, get to join exclusive online conversations with our award-winning journalists, and be part of our monthly events.
Make your move now. Join Rappler PLUS.