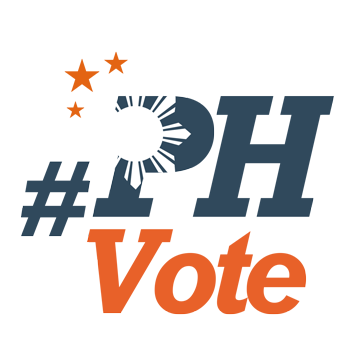 1
Incumbent clans dominate northern Luzon polls

CAGAYAN, Philippines – Incumbent political clans in 5 provinces north of Manila – Isabela, Ilocos Norte, Ilocos Sur, La Union, and Pangasinan – once again ruled the 2016 elections, the latest vote counts as of Friday, May 13, showed.
Dys of Isabela
In Isabela, reelectionist Governor Faustino "Bojie" Dy III won with a lead of 300,000 votes over former election commissioner and governor Grace Padaca, based on transmission from 97.26% of precincts.
Padaca has conceded, saying in a Facebook post that she did not regret running against the Dys: "Kailanman ay hindi ko pagsisisihan ang paglaban muli para sa inyo. Ito ay kahit alam kong napakaliit ng posibilidad na ako ay magwagi." (I shall never regret running again for all of you, even though I knew I had a slim chance of winning.)
Governor Dy's brother, Napoleon, was unopposed as representative of the 3rd district of Isabela. His nephew, Bernard, won reelection against another Dy as mayor of Cauayan City.
Governor Dy's eldest son, Francis Faustino, has started his political career by claiming the mayoralty position in Echague town.
Singsons of Ilocos Sur
Outgoing Ilocos Sur Governor Luis "Chavit" Singson secured a seat in the municipal council of Cervantes.
His son Ryan and brother Jeremiah were unopposed in their bids for governor and vice governor, respectively.
Ryan got 279, 920 votes while Jeremiah got 261,791 votes, with 99.14% of precincts having transmitted.
Chavit first filed his candidacy for vice governor but later withdrew.
Chavit's cousin, Eric, also won by landslide victory against Henry Capela and Med Balicdan in the congressional race in the second district.
Two Singsons also claimed seats in the provincial board: Jimboy Singson and Mika Singson Mendoza. They topped the polls in the first and second districts, respectively.
Representative Eric's son Ericson and brother Alfonso were reelected as mayor and vice mayor, respectively, of Candon City.
Carlo Singson Medina, grandson of former Governor Evaristo Singson, won as mayor of Vigan City, having ran unopposed.
Ilocos Sur was the province with the most number of unopposed local candidates in this election cycle.
Marcoses of Ilocos Norte
Ilocos Norte province Governor Imee Marcos, eldest daughter of the late dictator Ferdinand Marcos, was reelected. She was unopposed.
Her mother, Imelda, won with a large margin against Lorenzo Madamba as representative of the second district of Ilocos Norte.
Ortegas of La Union
The Ortega clan lost for the first time in a century their hold on the capital city of San Fernando City in La Union. Former Mayor Mary Jane Ortega, who sought to return to the city hall, lost to Vice Mayor Hermenegildo Gualberto in the mayoral race. (READ: Century-old Ortega dynasty loses hold on La Union capital city)
An Ortega, however, will serve as Gualberto's vice mayor. Alf Ortega, the son of Governor Manuel Ortega, is leading the race against his uncle Pepe Ortega.
The Ortega clan will keep its hold on the province.
Abono Representative Francisco Manuel Ortega III won against his uncle, Mario Eduardo Ortega, for the gubernatorial position.
Outgoing San Fernando City Mayor Pablo Ortega won as representative of the first district against his nephew Manuel Victor Ortega Jr.
Kit Ortega also won as board member of the first district.
Espinos of Pangasinan
Members of the Espino clan running for offices in Pangasinan are leading their opponents in the latest unofficial count of votes.
In the gubernatorial race, Pangasinan Board Member Amado Espino III won against former congressman and businessman Mark Cojuangco to claim the seat to be vacated by his father, Amado Espino Jr. Cojuangco, in a Twitter post, conceded to the young Espino.
The outgoing governor defeated Cojuangco's wife, reelectionist Representative Kimi Cojuangco, in the 5th district congressional race. Espino Jr was ahead of Kimi Cojuangco by 30,000 votes.
Two other Espinos won in the town of Bautista. Amadeo Amado, the younger brother of the outgoing governor, won as mayor. Amado Jr's other son, Jumel, won as vice mayor. – Rappler.com
Who won in the 2016 Philippine elections?
Check out the 2016 official election results through the link below:
Check out the 2016 unofficial election results for the national and local races through the links below
For live updates on the aftermath of the May 9 elections, check out our extensive
2016 Philippine elections
coverage!