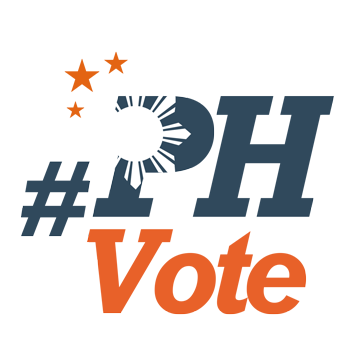 2
Top Negros Occidental officials proclaimed

BACOLOD CITY, Philippines – Five days after the May 9 polls, the Commission on Elections (Comelec) finally proclaimed the winners in Negros Occidental on Saturday evening, May 14, at the provincial capitol.
The proclamation of the provincial bet winners had been stalled for days due to misdelivery of ballots in Hinigaran town, resulting to no election in Barangay Palayog and failure of transmission of votes from the town. A special election for the 685 voters was held Saturday, May 14.
After the transmittal of votes from Hinigaran, the Provincial Board of Canvassers then proclaimed the winners led by Governor Alfredo Marañon Jr., who run unopposed for his 3rd and final term. He got 685,816 votes.
Also proclaimed was incumbent Vice Governor Eugenio Jose Lacson, who defeated Marañon's running mate, 4th District Representative Jeffrey Ferrer. Lacson garnered 479,206 votes while Ferrer has 466,890.
Board members in the 5th District – reelectionist Alain Gatuslao and newcomer Renato Malabor Jr., son of slain Board Member Renato Malabor were also proclaimed. On the other hand, 5th District Representative Alejandro Mirasol will be proclaimed Monday, May 16.

Second District Representative Leo Rafael Cueva, Board Member Salvador Escalante Jr., board member-elect Samson Mirhan, all unopposed, were also proclaimed winners.
Two days after the elections, unopposed 6th District Representative Mercedes Alvarez, 3rd District Representative Alfredo Abelardo Benitez, 4th District Representative-elect Juliet Ferrer and 1st District Representative-elect Melecio Yap Jr. were proclaimed.
Forget about politics
After his proclamation, Marañon told the officials to forget about politics and think about the progress and betterment of the province.
The governor congratulated Lacson for winning the reelection bid against his running mate, Fourth District Representative Jeffrey Ferrer. "I think we'll (Lacson) have the same working relationship as before," Marañon added.
Lacson, for his part, assured that he would "continue with the principled partnership" with Marañon in the next three years.
"The governor is not complaining (about my work ethics). I'll be his partner," he said, as he assured the governor that the provincial board will cooperate.
"I will make sure that there will be no politicking in the provincial board and that we will be a partner of the governor for the development and progress of the province especially now that we belong to Negros Island Region," he added. – Rappler.com
Who won in the 2016 Philippine elections?
Check out the 2016 official election results through the link below:
Check out the 2016 unofficial election results for the national and local races through the links below
For live updates on the aftermath of the May 9 elections, check out our extensive
2016 Philippine elections
coverage!