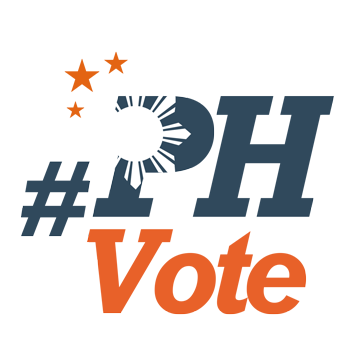 1
46 groups proclaimed as party list winners

MANILA, Philippines (UPDATED) – The Commission on Elections (Comelec), sitting as the National Board of Canvassers (NBOC), proclaimed 46 organizations that won in the party-list elections.
The organizations' nominees will occupy 59 seats in the House of Representatives starting June 30.
Only the regional party Ako Bicol got the maximum 3 seats allowed, having garnered 1,664,975 votes or 5.143% of the total votes cast for the party list.
Eleven organizations got 2 seats each, their votes ranging from 671,699 to 1,357,795.
The 34 other organizations got one seat each.
Below is the complete list of winning party-list groups along with the number of seats they have been entitled to:
Ako Bicol - 3 seats
Gabriela - 2 seats
1Pacman - 2 seats
ACT Teachers - 2 seats
Senior Citizens - 2 seats
Kabayan - 2 seats
Agri - 2 seats
PBA - 2 seats
Buhay - 2 seats
Abono - 2 seats
AMIN - 2 seats
COOP-NATCCO - 2 seats
Akbayan - 1 seat
Bayan Muna - 1 seat
Agap - 1 seat
An Waray - 1 seat
CIBAC - 1 seat
AAMBIS-OWA - 1 seat
Kalinga - 1 seat
A Teacher - 1 seat
YACAP - 1 seat
DIWA - 1 seat
TUCP - 1 seat
Abang Lingkod - 1 seat
LPGMA - 1 seat
ALONA - 1 seat
1-Sagip - 1 seat
Butil - 1 seat
Acts-OFW - 1 seat
Anakpawis - 1 seat
Ang Kabuhayan - 1 seat
Angkla - 1 seat
MATA - 1 seat
1-CARE - 1 seat
ANAC-IP - 1 seat
ABS - 1 seat
Kabataan - 1 seat
BH - 1 seat
AASENSO - 1 seat
SBP - 1 seat
Magdalo - 1 seat
1-Ang Edukasyon - 1 seat
Manila Teachers - 1 seat
Kusug Tausug - 1 seat
Aangat Tayo - 1 seat
Agbiag! - 1 seat
After the proclamation, 2nd-placer Gabriela made a manifestation before the NBOC that 20% of the total seats in the House would be equivalent to 59.5 or 60 seats, and not 59 as earlier promulgated by the Comelec in a resolution.
Given the additional seat available, Gabriela said the computation for vote percentages should merit the organization 3 seats instead of just 2.
The women's group was advised to file a formal manifestation with the Comelec.
Commissioner Christian Lim also said the Comelec en banc will take up next week the party-list organizations' motions to change their lists of nominees, before the poll body can issue certifications of proclamation to the propert representatives.
The party list is a system meant to better represent marginalized sectors, as well as groups without "well-defined constituencies," in the House of Representatives.
The Constitution allots to the party list 20% of seats in the House of Representatives.
A total of 115 party-list groups joined the 2016 elections. These organizations vied for 59 seats allocated for the party list. – Rappler.com
Who won in the 2016 Philippine elections?
Check out the 2016 official election results through the link below:
Check out the 2016 unofficial election results for the national and local races through the links below
For live updates on the aftermath of the May 9 elections, check out our extensive
2016 Philippine elections
coverage!

We keep you informed because you matter
We tell you the stories that matter. We ask, we probe, we explain.
But as we strive to do all this and speak truth to power, we face constant threats to our independence.
Help us make a difference through free and fearless journalism. With your help, you enable us to keep providing you with our brand of compelling and investigative work.
Joining Rappler PLUS allows us to build communities of action with you. PLUS members will receive our editorial newsletters and industry reports, get to join exclusive online conversations with our award-winning journalists, and be part of our monthly events.
Make your move now. Join Rappler PLUS.