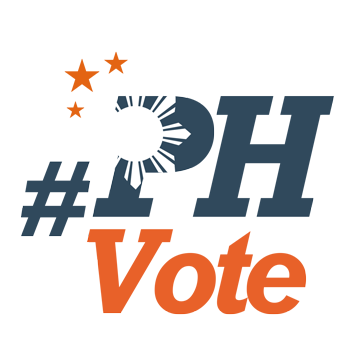 2
EXPLAINER: Prospects of electoral protest after VP canvassing

Both the camps of Congresswoman Leni Robredo and Senator Ferdinand Marcos Jr publicly claim to have won the vice presidential election. Certainly, only one of them can be right.
Robredo's camp claims 14,415,335 votes as of May 19, with a 262,429-vote lead over Marcos, based on all COCs, except for the untransmitted 11,615 votes from the municipality of Rizal in Laguna. Given the claimed figures, it would mean it will be mathematically impossible for Marcos to displace her from the top spot, even if all of those 11,615 votes would be for him.
Marcos has also unequivocally declared that he won. Although his camp has yet to show any figures to support his claim of victory, they have been very vocal in claiming that the "alteration of the script in the transparency server [impacted] significantly on the sanctity and integrity of the electoral system."
Despite these contradicting claims of victory and amid the hash code controversy, Congress, jointly the Senate and the House of Representatives, is set to convene on May 25 as the National Board of Canvassers (NBOC) for the positions of president and vice-president.
Following Article VII, Section 4, of the 1987 Constitution, NBOC's mandate is to canvass the votes as reflected in the certificates of canvass (COC) transmitted to Congress by the Board of Canvassers (BOC) of each province or city.
NBOC's discretion is limited to the determination of the "authenticity and due execution in the manner provided by law" of the COCs transmitted to it for canvassing. It has no power to go beyond the COC as appearing before them, except for 3 grounds detailed in Section 37 of Republic Act Number 9369:
Discrepancy

Incompleteness

Erasure or alteration
Outside of these grounds, the canvass of votes is ministerial.

Given this, it is clear that the NBOC has no authority to entertain allegations of extraneous fraud or those outside of the face of the COC, like vote-buying, substituted voting, etc. Those issues of fraud cannot be entertained until after proclamation, in an election protest proceeding, and exclusively by the Presidential Electoral Tribunal (PET).
It must be clarified that while the NBOC also receives electronically transmitted results from different provincial and city BOCs, these only serve as guides for comparison purposes. What are actually canvassed are the physical COCs duly certified and signed by the different provincial and city BOCs and physically transmitted to Congress.
This manual canvassing procedure is specifically prescribed by the 1987 Constitution, and it cannot simply be modified to coincide with the recent shift to automated system without the appropriate constitutional amendment.
This is the reason the Transparency Server controversy is all much ado about nothing – it has completely nothing to do with the presidential and vice-presidential canvassing.
Given the very limited scope of inquiry in the canvassing, the losing candidate can file a protest after the winner's proclamation, and this is expected in the vice presidential race between Robredo and Marcos.
It must be recalled that, in 2010, Mar Roxas filed an election protest against Jejomar Binay, with the latter winning by 727,084, a margin already viewed as dangerously narrow at that time. In the current race, Robredo's lead is expected to be only be somewhere between 200,000 to 250,000, which is a hairline lead.
Under Article VII, Section 4, of the 1987 Constitution, the Supreme Court en banc sitting as the Presidential Electoral Tribunal (PET) is "the sole judge of all contests relating to the election, returns, and qualifications of the President or Vice-President."
Under its 2010 Rules of the Procedure, the one who loses can file an "election protest" within 30 days after the proclamation of the winner. In turn, the winner can file a "counter-protest" to question and strategically offset the votes that the rival might gain in the recount.
In an election protest, the main issue is who got the highest number of votes, lawfully and validly cast. In the proceeding, the votes garnered by the protestant and protestee are metaphorically laid down on the table, and both parties are allowed to object and impugn the votes garnered by their opponents on the grounds of electoral fraud.
"Rejected ballots" or those rejected by the vote-counting machines and those not counted on election day may also be claimed and added to the total.
To illustrate: Marcos may contest Robredo's votes in one precinct in Mindanao on the claim that no elections took place there, and Robredo can do the same with any precinct where she can prove that Marcos fraudulently garnered votes. Marcos can contest as many precincts as he may need to overturn Robredo's lead, and Robredo can do the same to offset Marcos' gains.
Votes that are confirmed to have been a product of fraud are excluded from the total. Whoever gets the higher number of votes at the end of the proceedings wins the post.
Marcos is expected to impugn Robredo's votes coming from her bailiwicks (Bicol region, the Visayas, and the Autonomous Region in Muslim Mindanao) and will certainly scour his own bailiwicks for rejected ballots in his favor. Robredo, in her counter-protest, would logically target Marcos' "Solid North" and also her own bailiwicks to find some rejected ballots.
Considering Robredo's expected narrow lead of 200,000 to 250,000 over Marcos, the protest is, really, still anyone's game. The 44.5 million of the votes cast is a wide sea from where votes can be harvested to reverse the results. To give you an idea: every clustered precinct has an average of 800 voters, so that projected lead would be equivalent to around 250 to 300 clustered precincts of the 92,509 clustered precincts that operated on election day.
Expensive protest
The only hindrance to an election protest is the cost – it is very expensive to initiate and to sustain. While the filing fee is only P100,000, the PET rules require a cash deposit of P500 per established (not clustered) precinct. In every clustered precinct there is an average of 3 to 4 established precincts. In the 2016 elections, the 92,509 clustered precincts actually represented 369,138 established precincts.
Thus, if a losing candidate for vice president would file a protest in all precincts that operated in the country, the filing fee would already amount to P185 million (369,138 established precincts x P500). This amount does not cover lawyers' fees, expense in evidence gathering, daily meals and fees of recount revisors and watchers, and other miscellaneous expenses. The same rate has to be paid for the counter protest.
Election protests are so expensive that, in 2010, Roxas, despite his perceived personal wealth, was not able to pay the required filing fee of P167 million for his election protest, so it has remained unacted upon by the PET to this day.
Will the cost of protest be a problem for the current players? We have yet to see. Marcos has at least declared a net worth of P200 million in his latest Statement of Assets, Liabilities and Net Worth. Robredo has only declared a net worth of P8 million, and might face serious financial difficulties in defending her case and in launching a counter-protest.
In closing, while election protests are often filed to serve as a balm to assuage the pain of electoral defeat or simply to annoy political opponents, in this particular case, where the lead is very slim, the threat of reversal of the results is clear and imminent.
Neither Robredo nor Marcos can be too sure that the 14 million votes they each garnered were generated immaculately and without fraud, or at the very least done clean enough to survive judicial scrutiny. National candidates campaign and operate through their local party mates and allies, and some of these might take it a bit too far without telling their national candidates.
The direction of this protest will be long, winding, expensive and above all uncertain. What is certain, however, is that should Leni would win, as trends indicate, Marcos' protest will be the Damocles' sword hanging over her in the next 6 years. – Rappler.com
Emil Marañon III is an election lawyer who served as chief of staff of recently retired Comelec Chairman Sixto Brillantes Jr. He is currently studying Human Rights, Conflict and Justice at SOAS, University of London, as a Chevening scholar.
Who won in the 2016 Philippine elections?
Check out the 2016 official election results through the link below:
Check out the 2016 unofficial election results for the national and local races through the links below
For live updates on the aftermath of the May 9 elections, check out our extensive
2016 Philippine elections
coverage!

We keep you informed because you matter
We tell you the stories that matter. We ask, we probe, we explain.
But as we strive to do all this and speak truth to power, we face constant threats to our independence.
Help us make a difference through free and fearless journalism. With your help, you enable us to keep providing you with our brand of compelling and investigative work.
Joining Rappler PLUS allows us to build communities of action with you. PLUS members will receive our editorial newsletters and industry reports, get to join exclusive online conversations with our award-winning journalists, and be part of our monthly events.
Make your move now. Join Rappler PLUS.