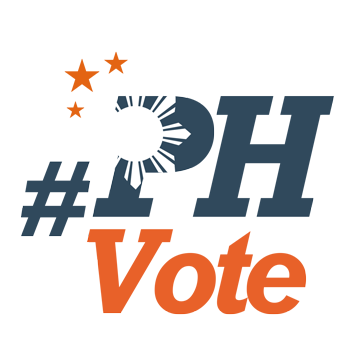 1
Ex-Comelec chair Brillantes takes low-key role for Marcos Jr

MANILA, Philippines – Out of delicadeza or a sense of propriety, former elections chief Sixto Brillantes Jr decided to play a low-key role for vice presidential candidate Senator Ferdinand "Bongbong" Marcos Jr during the canvassing of votes in Congress.
"Gusto kasi nila sana, ako ang uupo as the head of the canvass team. Sabi ko, huwag naman," Brillantes told Rappler on Monday, May 23.
(They wanted me to sit as the head of the canvass team. I told them it's not a good idea.)
On Sunday – days after it had been publicize that Brillantes would be tge vice presidential bet's lawyer during the canvassing – the Marcos camp announced that its legal team would be headed by George Garcia, who also lawyered for presidential candidate Senator Grace Poe. (READ: Marcos lawyer: 'We will challenge every COC')
Brillantes explained that heading the canvass team will entail a lot of work, and also force him to confront the Commission on Elections (Comelec).
An election lawyer for more than two decades, he served as Comelec chairman from January 2011 to February 2015.
Having retired only a year before the May 9 elections, Brillantes still knows many incumbent officials in the poll body. In fact 4 of the 7 current Comelec members – Commissioners Christian Lim, Luie Guia, Al Parreño, and Arthur Lim – served the Comelec under Brillantes.
The 76-year-old Brillantes said: "I don't really want to be confronting, let's say, Comelec kung magkaroon ng mga problema, because I came from the institution. Ayoko namang awayin directly. Hindi magandang tingnan eh, kasi dati na tayong head doon. Nakakahiya naman."
(I don't really want to be confronting, let's say, Comelec, if we encounter problems, because I came from the institution. I don't want to fight with them directly. It's not good to see, because I was their former head. It's embarrassing.)
Brillantes also confirmed that he is Marcos' "volunteer adviser."
"Talaga namang kay Bongbong naman talaga ako tumulong, maski during the campaign, quietly. Alam mo, tagaroon ako eh, taga-Ilocos ako eh," Brillantes said, referring to the Ilocos Region, the turf of Marcos.
(I've helped Bongbong from the start, even during the campaign, quietly. You know, I'm from his place, I'm from Ilocos.)
'Ang daming bobo sa Pilipinas'
Insiders say, however, that Brillantes and some people in Marcos' campaign do not agree on the issue of possible cheating with the unofficial results transmitted from the vote-counting machines to the Comelec's Transparency Server.
Marcos is now caught in a tight vice presidential race with Camarines Sur 3rd District Representative Leni Robredo, who led in the partial and unofficial tally of votes.
Robredo led Marcos by 219,127 votes in the partial and unofficial tally based on results from 96.14% of polling precincts.
Aside from Brillantes and Garcia, other members of Marcos' legal team include Jose Amor Amorado, the lawyer who heads Marcos' quick count operations.
Even before the canvassing of votes in Congress, Amorado had slammed the Comelec for the reportedly unauthorized change in an election-related hash code.
The Marcos camp has cited the hash code issue to suggest fraud in the unofficial tally in the vice presidential race.
But unlike other members of Marcos' legal team, Brillantes said that "there can be no cheating" using only unofficial results.
He also criticized an electoral sabotage case filed by concerned citizens before the canvassing of votes for president and vice president. The Mata sa Balota Movement cited the hash code issue in claiming electoral sabotage.
Scoffing at this premature claim of election sabotage, Brillantes told reporters: "Ano ba naman? Ang dami namang bobo rito sa Pilipinas." (What's going on? It looks like we have many stupid people in the Philippines.)
Marcos' legal team is set to face off starting Wednesday, May 25, with Robredo's team including veteran election lawyers Romulo Macalintal and Senator-elect Leila de Lima. – Rappler.com
Who won in the 2016 Philippine elections?
Check out the 2016 official election results through the link below:
Check out the 2016 unofficial election results for the national and local races through the links below
For live updates on the aftermath of the May 9 elections, check out our extensive
2016 Philippine elections
coverage!

In these changing times, courage and clarity become even more important.
Take discussions to the next level with Rappler PLUS — your platform for deeper insights, closer collaboration, and meaningful action.
Sign up today and access exclusive content, events, and workshops curated especially for those who crave clarity and collaboration in an intelligent, action-oriented community.
As a bonus, we're also giving a free 1-year Booky Prime membership for the next 200 subscribers.
You can also support Rappler without a PLUS membership. Help us stay free and independent by making a donation: https://www.rappler.com/crowdfunding. Every contribution counts.