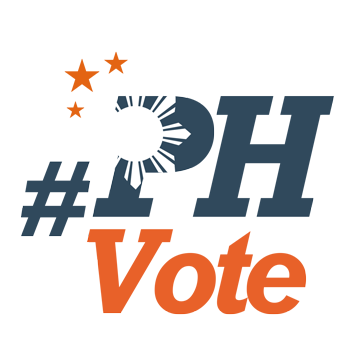 1
2016 elections 'more credible' than 2010 polls – survey

MANILA, Philippines – The victory of Philippine President Rodrigo Duterte made Filipinos perceive the 2016 elections as more credible than the 2010 polls, Pulse Asia research director Ana Maria Tabunda said.
"The perceived credibility of the [general] results depends on the results [of the presidential poll]. And there is much to suggest that the credibility of the national elections depends on the presidential results, in particular," Tabunda said in a news conference Wednesday, August 17.
Tabunda said the results "are aligned with the pre-electoral survey outcomes," as well as public perception on who would win the polls.
This comes after 63% of respondents, in a recent Pulse Asia survey, described the 2016 elections as "more credible" than the 2010 polls.
The 2010 exercise was the Philippines' first automated national elections. It was also when Filipinos elected Benigno Aquino III as president.
The Pulse Asia survey also said 78% of respondents assessed the elections as "faster now" compared to 2010.
At the same time, 41% said there is "less cheating now."
In general, 89% of respondents said that the 2016 election results "are believable."
The survey had 1,200 respondents with a margin of error of ±3%.
'Others said we're like America'
Commission on Elections (Comelec) Chairman Andres Bautista, for his part, attributed the perceived credibility of the elections partially to the speed of election results. (READ: Comelec on polls: 'We outperformed our expectations')
Bautista earlier said the transmission of votes this year is the fastest since the Philippines began to automate its elections.
By 8 pm of May 9, election day, Bautista said the vote transmission rate was already at 60%.
In the same hour in 2013, he said, the vote transmission rate was only at 23%.
In 2010, it was at 17%.
Bautista on Wednesday said the Comelec ensured the quick transmission of election results. He explained, "'Pagka nagtatagal ang bilangan, diyan nagkakaroon ng duda ang taumbayan." (Whenever the counting takes too long, that's when people start having doubts.)
To make the transmission of votes faster, he said the Comelec requested telecommunications companies to prioritize election data. The poll body also deployed more BGAN satellite devices for areas with poor cellphone signals.
Bautista pointed out, "Others said we're like America in the sense that on election night itself, we were able to know, basically, who won." – Rappler.com
Who won in the 2016 Philippine elections?
Check out the 2016 official election results through the link below:
Check out the 2016 unofficial election results for the national and local races through the links below
For live updates on the aftermath of the May 9 elections, check out our extensive
2016 Philippine elections
coverage!