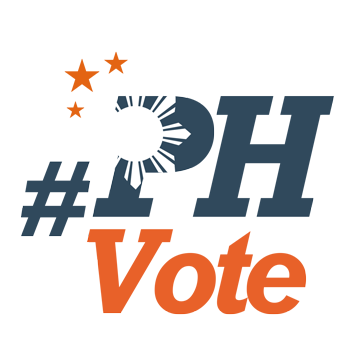 1
Roxas looking for an 'ally' in 2016

MANILA, Philippines – Interior Secretary Manuel Roxas II on Thursday, May 28, dropped another hint at his plans for the 2016 elections: he's on the hunt for an "ally" to continue the administration's "Daang Matuwid (Straight Path)."
"Darating at darating din yan. Ginagalang ko at kinikilala ko ang pagkatao ni Poe kaya kami nagusap. Syempre naghahanap tayo ng kakampi para ipagpatuloy ang Daang Matuwid na ito," Roxas said in a Bombo Radyo interview, referring to neophyte Senator Grace Poe, who is second in early presidential surveys on the 2016 elections.
(It will come. I respect and recognize Senator Poe and that's why we're talking. Of course I'm looking for an ally to help me continue the Straight Path.)
"Daang Matuwid" is the Aquino government's tagline for its anti-corruption drive.
In a chance interview with reporters on Wednesday, May 27, Poe hinted that Roxas had offered her to be his running mate, but pointed out that they differ on some issues. The senator said she chanced upon Roxas in a restaurant last week, where they discussed election plans.
When asked if a Roxas-Poe or a Poe-Roxas tandem was possible in 2016, Poe said it was clear that Roxas has "decided on" what post to seek next. (READ: Poe has 'other views' on teaming up with Roxas)
Roxas is the presumed standard bearer of the ruling Liberal Party for 2016 but the interior chief has yet to declare his candidacy. And it seems the President has yet to make up his mind on whether or not to endorse him.
Their statements this week, however, seem to indicate what they want – in an ideal world where Poe would agree to be the ruling coalition's vice presidential bet.
On Monday, President Benigno Aquino III said Roxas as on "top of the list" to be the ruling coalition's standard-bearer. The following day, Roxas told reporters he was "ready" to continue the current administration's reforms.
LP stalwarts loyal to Roxas earlier said they were expecting a June announcement from the President. But Aquino is now saying he will announce his – and his party's – anointed after his last State of the Nation Address in July 2015.
Doing the rounds
Roxas, who is in Eastern Visayas Thursday to lead the turnover new patrol cars to municipalities in Catbalogan, Samar, also said the Liberal Party will go through the usual process in picking its standard-bearer for the coming polls.
"Wag nating kalimutan ang ating tungkulin na pagsilbihan ang ating bayan (Let's not forget our responsibility to serve the country)," added the Interior Chief.
Even as he refuses to state explicitly that he will be running for president in 2016, Roxas has been going around the country to inspect projects of the interior department and local government units, as well as that of the Philippine National Police (PNP). Roxas is the chairman of the National Police Commission.
Roxas also met with another presidential contender during one of his trips to Mindanao. On Friday, May 22, Roxas met with Davao Mayor Rodrigo Duterte for dinner. But politics was not discussed fully during their meeting.
In the latest survey on possible presidential contenders, the tough-talking and often times, controversial mayor ranked third. Poe, meanwhile, ranks second. Leading the pack is opposition leader Vice President Jejomar Binay who is also on the lookout for a running mate in 2016.
Both Poe and Duterte have already turned down "offers" from Binay to be his running mate.
Roxas' presidential run is a longtime coming. He was supposed to run in 2010 but slid down shortly before the filing of candidacies to make way for Aquino, whose popularity was bolstered by the death of his mother and EDSA Revolution icon former president Cory Aquino.
The interior chief instead opted to run for vice president, but lost to Binay.
Roxas, in the latest nationwide survey for 2016 presidential options, ranks a dismal 6th. – Rappler.com
Who won in the 2016 Philippine elections?
Check out the 2016 official election results through the link below:
Check out the 2016 unofficial election results for the national and local races through the links below
For live updates on the aftermath of the May 9 elections, check out our extensive
2016 Philippine elections
coverage!

"Every bottle matters. Help us in collecting and recycling our plastic bottles so they do not end up as waste in our environment. Be part of our journey towards a World Without Waste."