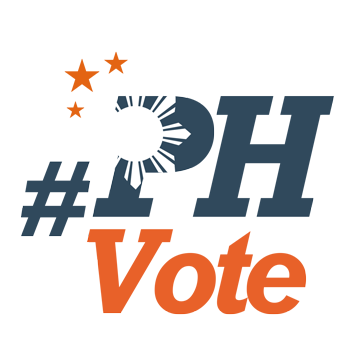 1
CA confirms Comelec exec despite UNA tirades

MANILA, Philippines – The Commission on Appointments (CA) on Wednesday, June 10, confirmed the appointment of former Cadiz City Mayor Rowena Guanzon as Commission on Elections (Comelec) commissioner, despite the opposition party's initial criticisms.
The CA confirmed Guanzon's appointment on Wednesday afternoon, Comelec spokesman James Jimenez said.
In a text message to Rappler, Guanzon pointed out that "not one member of the CA" – not even opposition senators Nancy Binay, JV Ejercito, and Gregorio Honasan II – opposed her confirmation.
"This proves that the CA members have concluded that I am independent, honest, competent, and nonpartisan. Once again, I thank the President for appointing me and the CA for my confirmation," Guanzon said.
Moving forward, Guanzon said she and other Comelec commissioners "have a lot of work to do" aside from deciding on election cases. She said she chairs the committees for voters' education, integrity, and gender and development.
"I am going to need God's help in fulfilling my duties for 7 years with integrity and independence," she added.
Guanzon denies UNA claim
Guanzon, a lawyer and women's rights advocate, was a Commission on Audit (COA) commissioner in 2013.
She holds a master's degree in public administration from the Harvard Kennedy School of Government.
President Benigno Aquino III appointed her as Comelec commissioner in May, along with Comelec Chairman Andres Bautista and Commissioner Sheriff Abas.
Even before her appointment, however, critics questioned Guanzon's independence.
The opposition United Nationalist Alliance (UNA) said the ruling Liberal Party (LP) might use Guanzon to ensure the victory of Interior Secretary Manuel Roxas II, the LP's presumed presidential bet, in the 2016 elections.
UNA said Guanzon, for one, pressured state auditors to investigate Roxas' rival and UNA's presidential candidate, Vice President Jejomar Binay, over an allegedly overpriced housing project.
UNA said she wanted COA auditors to pin down Binay in the alleged overpricing of the Makati Friendship Suites, a housing project.
In June, Guanzon denied UNA's claim.
Citing her role as COA commissioner for 10 months, Guanzon explained: "As commissioner, I had no power to call any auditor. And, in fact, my function was mostly quasi-judicial in nature, where I voted as a judge in claims in the commission. So I would like to take this opportunity to disabuse the mind of the public based on what some newspapers wrote." – Rappler.com
Who won in the 2016 Philippine elections?
Check out the 2016 official election results through the link below:
Check out the 2016 unofficial election results for the national and local races through the links below
For live updates on the aftermath of the May 9 elections, check out our extensive
2016 Philippine elections
coverage!