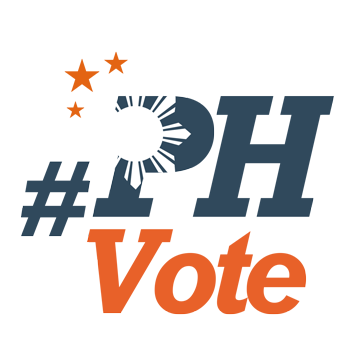 1
NP may support Grace Poe but not Binay – Villar

MANILA, Philippines – The Nacionalista Party (NP) of former Senator Manuel Villar Jr may back the possible presidential bid of survey front runner Senator Grace Poe if none of its members vie for the post, according to Senator Cynthia Villar.
"Kung walang kakandidato sa amin (If no one among us aspires for the post), she's in the picture," she told reporters on Friday, June 19. She said her husband will not seek the presidency again.
Three NP senators had earlier indicated plans to seek higher posts in 2016: Ferdinand Marcos Jr, Alan Peter Cayetano, and Antonio Trillanes IV. They are, however, behind in surveys.
Villar said it will be difficult for the party to support Vice President Jejomar Binay because two NP members are known to have led an investigation into his alleged corruption and undeclared wealth.
"Mas hirap kami doon kasi iyong dalawa naming senador ayaw kay VP Binay. Alam 'nyo naman because of investigation sa blue ribbon. Mas hirap kami doon," Villar added.
(It will be more difficult for us because two of our senators do not like Vice President Binay. You know about the investigation of the blue ribbon. That is more difficult.)
Cayetano and Trillanes have led hearings of a Senate blue ribbon subcommittee on allegations that Binay has illegally earned from government contracts since he was mayor of Makati City, the Philippines' premier business district.
Meanwhile, the Remullas of Cavite, who are also prominent members of NP, are known to support Binay. Governor Juanito Victor Remulla once served as Binay's spokesperson.
While Villar did not discount a possible tandem between Davao City Mayor Rodrigo Duterte and an NP member, she said the party will discuss 2016 when session resumes after President Benigno Aquino III's last State of the Nation Address (SONA) in July.
"Everything is possible in this world," she said. Duterte ranked 3rd in the Pulse Asia presidential survey.
NP belongs to the Team PNoy administration coalition that was led by the ruling Liberal Party of Aquino in the 2013 senatorial elections.
LP stalwarts said they will field Interior Secretary Manuel Roxas II as the party's presidential candidate in 2016, although Aquino also met Poe for a possible 2016 run. (READ: Aquino must strive to preserve coalition for 2016 – Escudero)
Members of the other big political party belonging to the administration coalition, the Nationalist People's Coalition (NPC), have indicated the possibility of also supporting Poe. – Carmela Fonbuena/Rappler.com
Who won in the 2016 Philippine elections?
Check out the 2016 official election results through the link below:
Check out the 2016 unofficial election results for the national and local races through the links below
For live updates on the aftermath of the May 9 elections, check out our extensive
2016 Philippine elections
coverage!