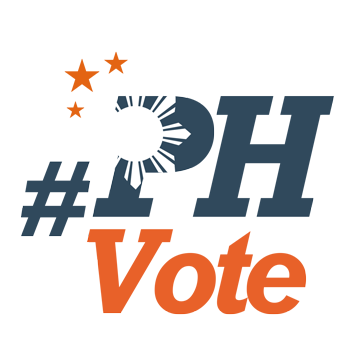 1
Comelec defends 'unconstitutional' biometrics requirement

MANILA, Philippines – The Commission on Elections (Comelec) on Tuesday, June 23, defended an allegedly unconstitutional requirement for Filipinos to submit their biometrics data before they can vote in 2016.
The biometrics requirement could mean 4.3 million Filipinos, or around 8% of registered voters, cannot vote in the next elections. (READ: Voters without biometrics mostly in NCR, Regions III, IV-A)
"It is what the law says, and it's what the Comelec is bound to enforce," Comelec spokesman James Jimenez told reporters on Tuesday.
By capturing biometrics, the Comelec means taking the photographs, fingerprints, and signatures of voters, among other things, and storing these digitally. The Comelec expects these data, which it stores in voter registration machines, to help cleanse voters' lists.
Signed by President Benigno Aquino III in February 2013, Republic Act 10367 says the government will deactivate the registration of voters who fail to have their biometrics taken.
Jimenez explained that the Comelec's "No Bio, No Boto" (No Biometrics, No Vote) campaign, which urges Filipinos to have their biometrics taken, "enforces the law as it is right now."
Jimenez issued his recent statement after lawyer Mel Sta Maria, columnist of Interaksyon.com and dean of the Far Eastern University law school, slammed the Comelec's "No Bio, No Boto" campaign. Sta Maria called it "repugnant and unconstitutional."
Law amendment sought
In a piece on Interaksyon.com, Sta Maria pointed out that the Philippine Constitution upholds the citizen's right to vote.
Sta Maria said a voter's registration record is deactivated if one is convicted of certain crimes, is "judicially declared insane or incompetent," or was unable to vote in two consecutive regular elections.
"These are very serious reasons," he said. "But, for an already registered voter simply not undergoing biometrics, how could deactivation be justified?"
He said: "Requiring validation via biometrics is a modern way to enhance cleanliness in election and registered voters can be required to undergo it. But to provide 'deactivation' as punishment for non-compliance is as disproportionate as it can get – an overkill, repulsive to what participatory democracy is all about."
Sta Maria requested Aquino "to propose to Congress the amendment or repeal" of Section 7 of RA 10367, which says the registration of voters without biometrics "shall be deactivated."
At the same time, Jimenez earlier urged employers to allow employees to have their biometrics taken for the 2016 elections. – Rappler.com
Who won in the 2016 Philippine elections?
Check out the 2016 official election results through the link below:
Check out the 2016 unofficial election results for the national and local races through the links below
For live updates on the aftermath of the May 9 elections, check out our extensive
2016 Philippine elections
coverage!